Plano Conves Liquid Silicon Lens
1. Model No.: YJ-82

2. Surface Finish: Super glossy surface finish A1

3. Machine: ARBURG liquid silicone rubber injection molding machine

4. Workshop: Class 100K clean production silicone molding workshop


5. Feature: Anti-shock, non-yellowing liquid silicon lens

6. MOQ: 3000pcs

Product Description
LSR Injection Molding Liquid Silicone Lens, Optical Liquid Silicone Rubber Plano Convex Lens Supplier
Liquid silicon lens is processed by liquid silicone rubber injection molding. The optical liquid silicon lens can be used in industrial lighting, indoor and outdoor LED lighting, automotive headlights and LED screen displays. The optical-grade liquid silicon lens has good high temperature resistance, can withstand temperatures up to 200 degrees Celsius, high strength, UV resistance, anti-yellowing, strong resistance to fall, light transmission rate reaches about 94%, due to excellent fluidity, suitable for processing complex shapes and micro-structure.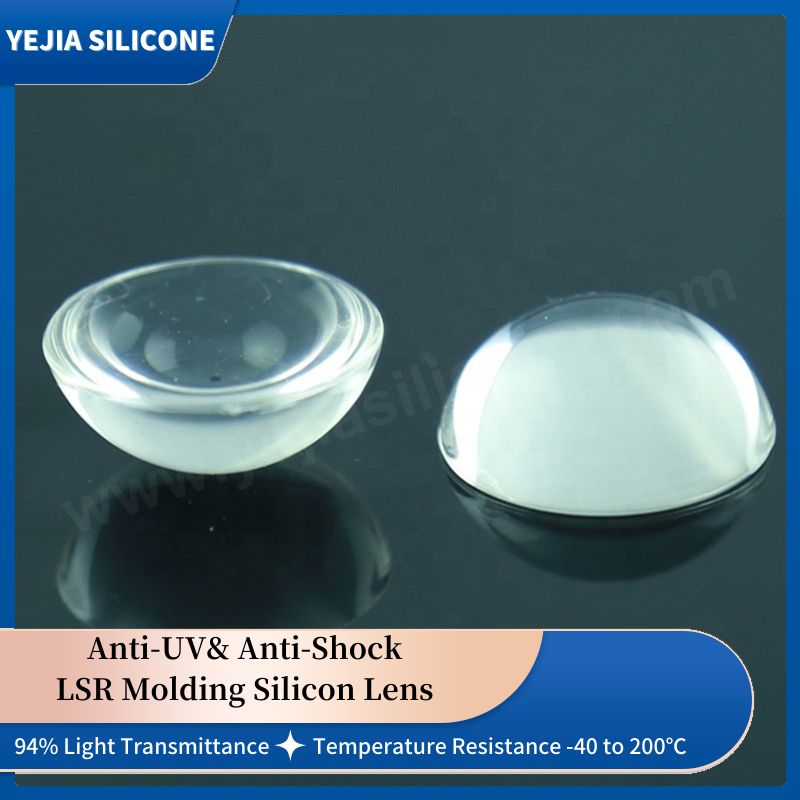 Product Specifiction
Made of high quality super clear optical liquid silicone raw materials, processed by LSR injection molding in 100,000 class clean production workshop. The optical liquid silicone rubber lens is non-toxic, resistant to sudden cold and hot shocks, with stable performance and ultra transparent light transmittance even over 150℃.
| | |
| --- | --- |
| Production Model: | YJ-82 |
| Product Name: | Liquid Silicone Plano Convex Lens |
| Material: | Dow Corning MS1002 |
| Hardness: | 72 Shore A |
| Color: | Transparent |
| Dimension: | Customized |
| Process: | LSR Injection Molding- Deflashing- Inspection- Post Curing- Dust Free Packaging- Warehouse- Shipping |
| Machine: | 160T ARBURG Horizontal LSR Injection Molding Machine |
| UV Resistance | 5000 Hours, Double 85 Aging Test, No Changing |
| Temperature Resistance | -40 to 150 Degrees Celsius |
Liquid Silicon Lens Optical Performance
Optical liquid silicon lens has the feature of high light transmittance and low refractive rate, it's not only high and low temperature resistant, but also UV resistant. The optical silicone material is with low viscocity and high fluidity, which makes the liquid silicon lens can design with partial under-cut.
| | |
| --- | --- |
| Optical Properties | Dowcorning MS4002 Silicone |
| Light Transmittance (%) | 94 |
| Refractive ratio | 1.41 |
| Haze | - |
| Abbe | 48 |
| Yellowness Index | - |

Optical Liquid Silicon Lens Production Process

For better understanding, we've taken the video for LSR injection molding liquid silicone lens production process, here you can watch it directy.
Our Advantage to Manufacture Liquid Silicone Rubber Lens
Yejia silicone has been producing LSR injection molding silicone molded products for over 10 years, with 10,000 square meters silicone molding workshops, in-plant mold making department, various class 100000 clean production workshops, 39 sets LSR injection molding machines and 6 sets compression molding machines.

Our engineering team has over 20 years experiences in silicone molding products, for custom optical liquid silicon lens, a professional DFM report will be issued to customer for confirmation, so to avoid the mass production risk. If you're looking for top manufacturer of high precision LSR molding liquid silicon lens, please contact us.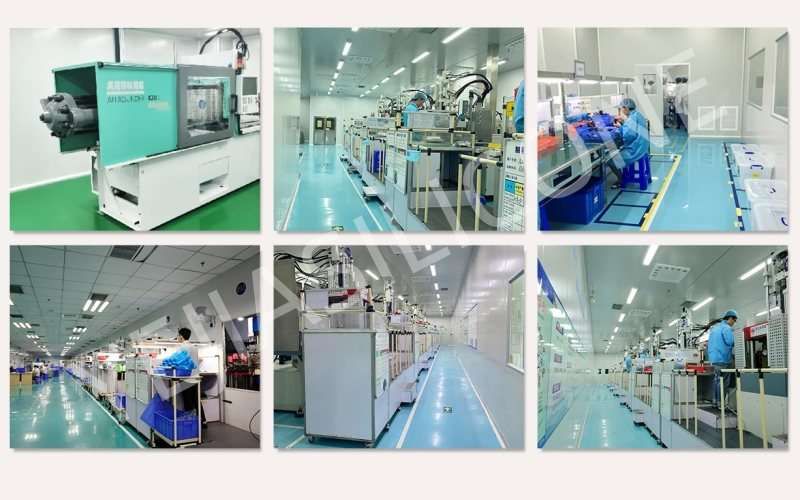 In-house Mold Making Department

With imported advance mold making equipment and inspection equipment, the roughness, tolerance and mold precision can be controlled as requirements.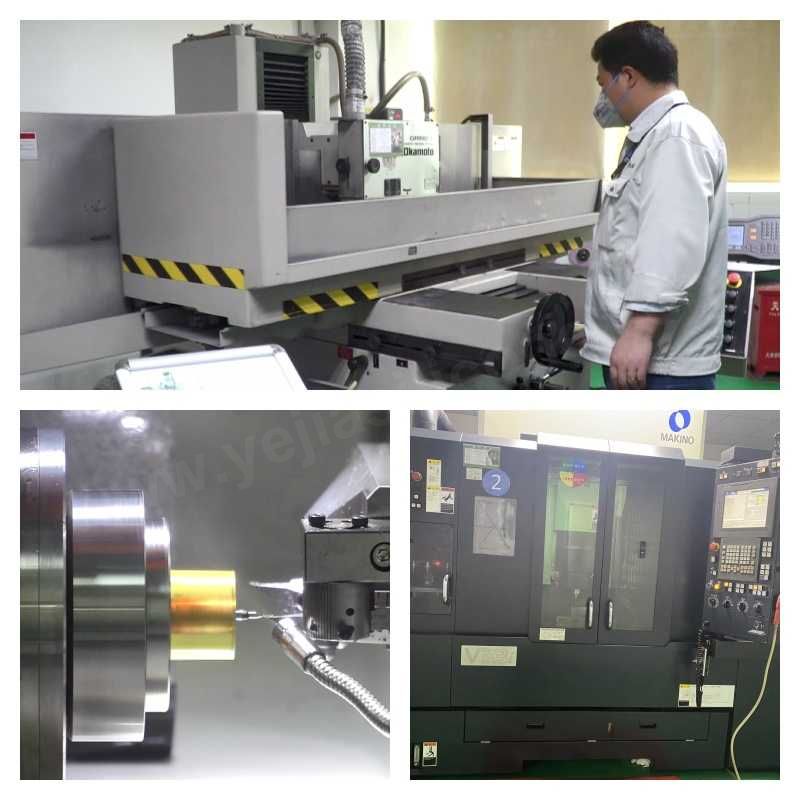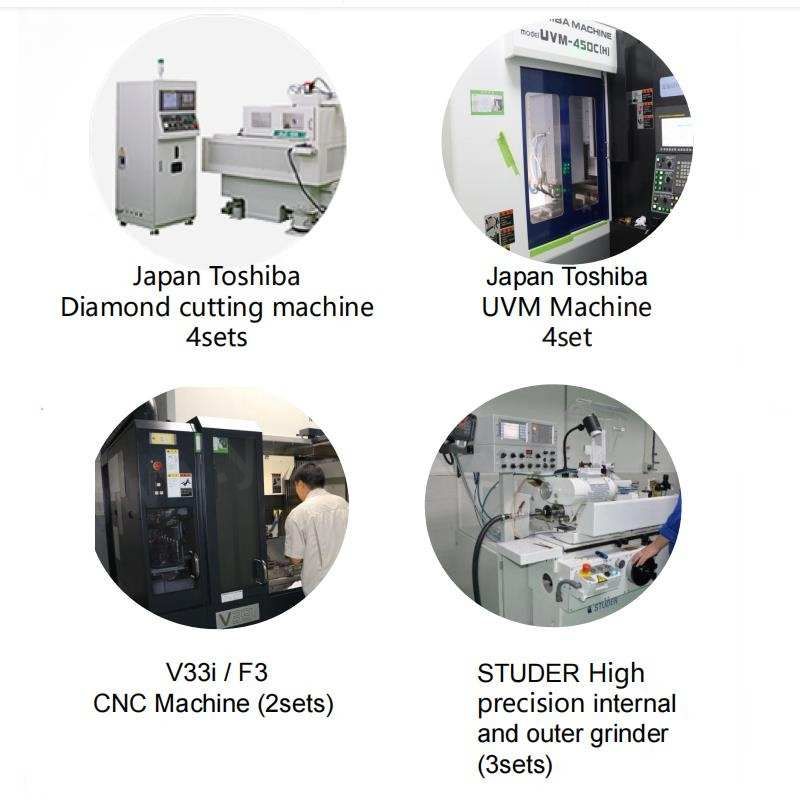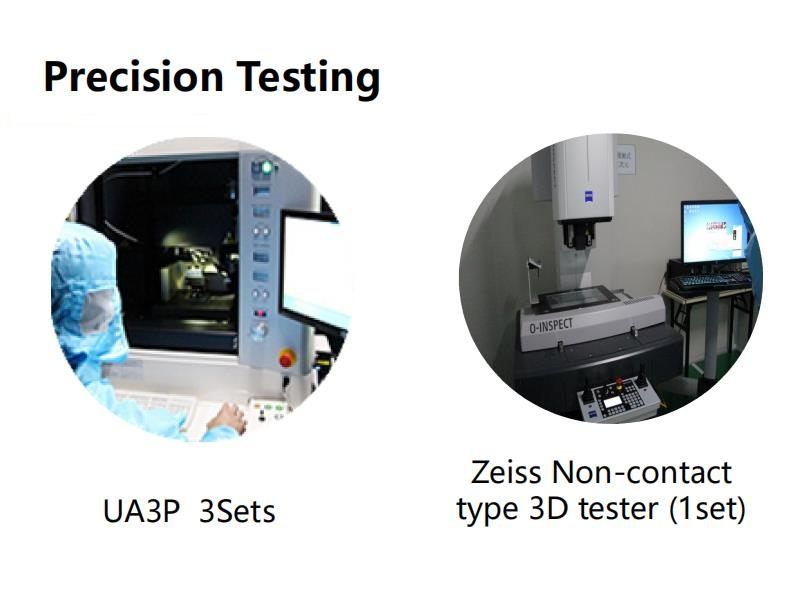 Class 100K Clean Optical Production Workshop

For different silicone molded products, our factory has set up different clean workshops to ensure the production environment. Welcome to visit our factory.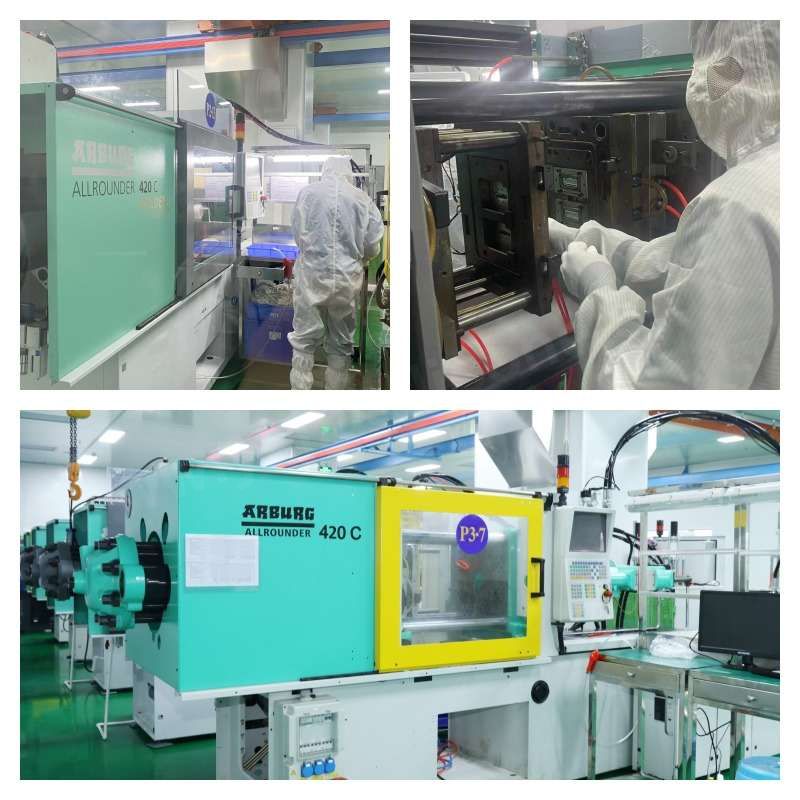 Quality Certifications
Our factory has been certified by ISO9001, ISO14001, ISO13485& IATF16949, not only we've cooperated with many Fortune 500 enterprises, but also we helped many startup companies to grow up rapidly. For custom high precision optical liquid silicon lens, our factory has been the top manufacturer in China, welcome to contact us.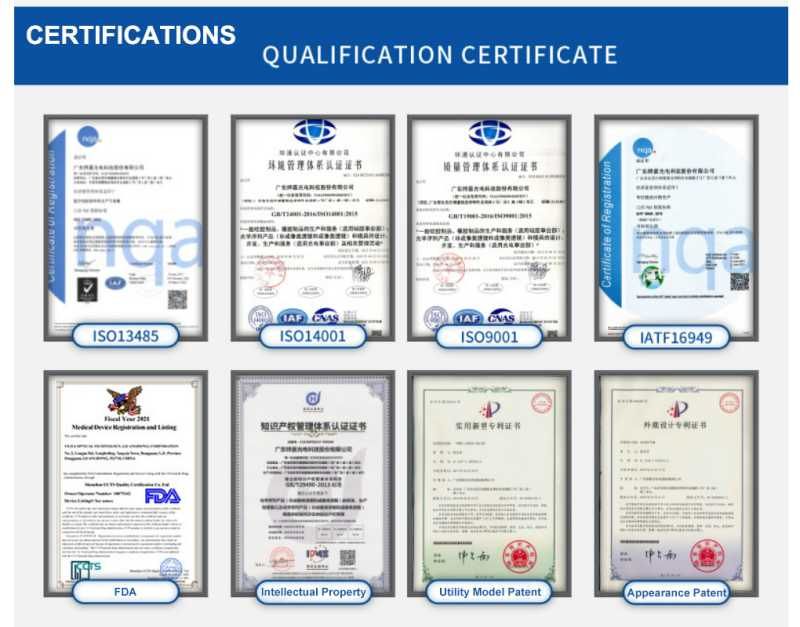 FAQ
Q: Can I get samples of this liquid silicon lens?
A: Yes, free samples can be offered, shipping costs to be freight collect. Please offer us your courier account, such as, DHL, FedEx or UPS.
Q: Can you design optical liquid silicone rubber lens?
A: We regret that our factory mainly do OEM designs, we can't do product design.
Q: What information needed for custom LSR molding liquid silicone lens?
A: Please offer us 3D drawing and 2D drawing with performance requirements.
Q: What's the lead time for developing a new optical liquid silicon lens?
A: For prototype mold, the lead time is 15-25 days, for mass production mold, the lead time is 25-45 days, depends on the complexity of product structure.
Q: What's the packaging for liquid slicone rubber lens?
A: For optical lsr lens, we'd suggest to be packed with PE film, then put into blister tray, to ensure the light performance, so the LSR lenses won't be deformed.
Q: Can I talk to your engineers?
A: Yes, we can set up a meeting by Google meet or Teams, so you can communicate with them directly.