Silicon Aspheric Lens
1. Model No.: YJ-82

2. Feature: UV& High Temperature Resistant Silicon Aspheric Lens

3. Machine: Arburg LSR Injection Molding Machines

4. Workshop: Class 100,000 Clean Production Workshop

5. Certification: ISO9001, IATF16949, ISO14001&ISO13485 Certified

6. Mold: Customized

7. MOQ: 3000pcs

Product Description
Anti-Yellowing LSR Moldable Silicon Aspheric Lens China Supplier
As the top manufacturer of LSR injection molding silicon aspheric lens, our factory has supplied various customized optical silicon lenses to many famous brands and automotive headlights makers. If you're looking for custom silicon lens, please contact us.
Product Specification
The silicon aspheric lens is made of high quality, environment friendly and ultra transparent optical liquid silicone raw materials, processed by Arburg horizontal LSR injection molding machines in class 100,000 clean production workshop. To ensure the product quality, we've set up the class 10,000 light performance inspection clean room. Not only with excellent light distribution performance, the silica aspheric lens is UV resistant and anti-yellowing even under high temperature over 150 degrees Celsius.
| | |
| --- | --- |
| Item No.: | YJ-82 |
| Item Name: | Silicon Aspheric Lens |
| Material: | Dow Corning MS1002 |
| Hardness: | 72 Shore A |
| Color: | Original |
| Process: | LSR Injection Molding- Deflashing- Inspection- Packing- Delivering |
| Light Transmittance: | 94% |
| Refractive Rate | 1.41 |
| Anti-Yellowing | 3000 Hours, Double 85 Aging Test, No Changing |
| Advantage: | UV Resistant, No Yellowing, High Temperature Resistant, high efficiency in light distribution |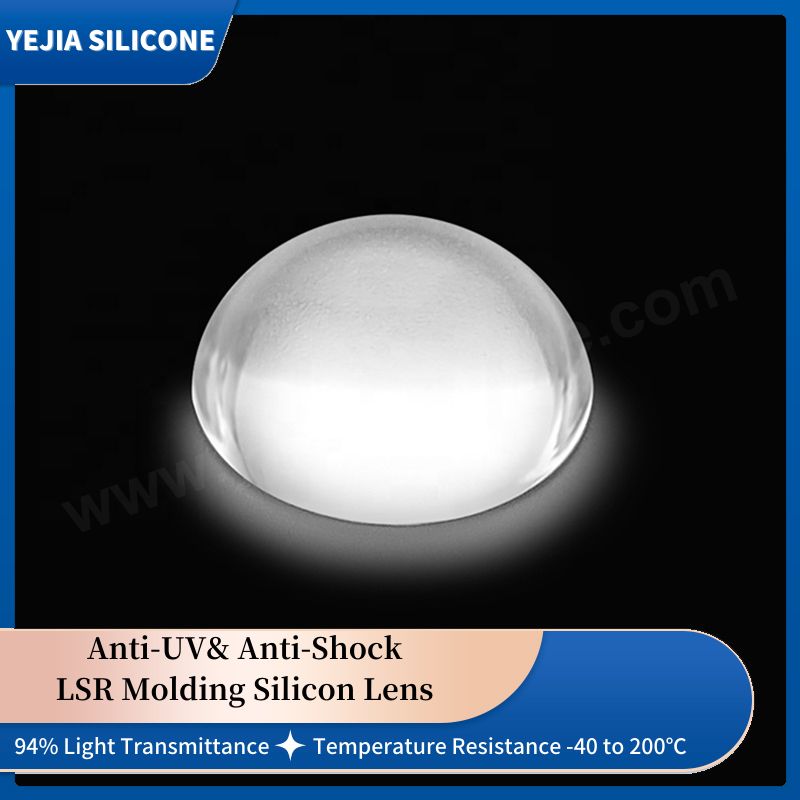 Optical Properties Comparison

Made of high light transmittance and low refractive rate optical silicone, the silicon aspheric lens is no yellowing and no melting under high temperature and high humidity. The optical silicone rubber is super flexible, which makes it possible to design with undercut, and the optical silicon lens can be overmolded with other materials, so to minimize the light loss.


Optical Properties

Dowcorning

MS4002

Silicone

Momentive

LSR7180

Silicone

Wacker

LR7601/80

Silicone

DONESON

DSA-7180

Silicone

PC

PMMA

Glass

Light Transmittance

(%)

94

94

94

94

86-89

89-92

95

Refractive ratio

1.41

1.41

1.41

1.41

1.59

1.49

1.5-1.6

Haze

-

<1

-

-

1-3

2-4

-

Abbe

48

50

50

49-51

34

57

35-59

Yellowness Index

-

<1

-

-

1-3

1-3

-
★ Above values are quoted from material supplier testing data, for reference only.
Optical Silicone Advantage

Optical Properties
Weatherability

Design Flexibility

Comparing to PC or PMMA, the transparency and dispersibility of optical silicone are better.




Light transmittance: 94%

Haze: < 1%

Abbe: 50

Color durability

Under harsh conditions, the optical silicone maintains the optical properties, can meet higher application requirements.




High temperature resistance, even over 150°C

UV resistance

Micro-cracking resistance

Flame resistance, equal to UL 94 V-1

The optical silicone material is with excellent processing properties, especially in LED lighting and optical lenses.




Design flexibility for LED lighting optical parts

High fluidity helps to achieve complex micro-structure designs

Overmolding injection with other materials

Product lightweight design
Optical Silicon Lens Application
Because of the great performance, the LSR moldable silicon lens has been widely used in automotive headlights, indoor and outdoor LED lighting, LED displays, such as, TV lens, AR and VR lens. If you're looking for custom silicon lens supplier, contact us now.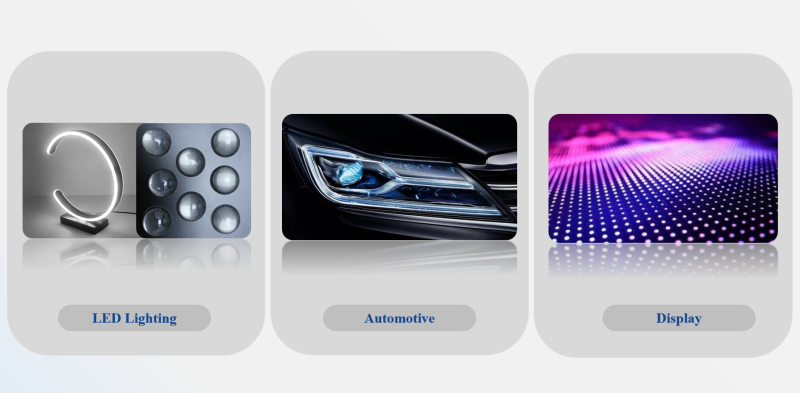 China Top Manufacturer of Silicon Aspheric Lens
With over 13 years of experience in producing precision custom LSR injection molding silicone molded products, we've set up various class 100,000 clean production workshops, with imported mold making and LSR injection molding equipment, we've established cooperation with many Fortune 500 enterprises. Should any chance, welcome to visit our factory.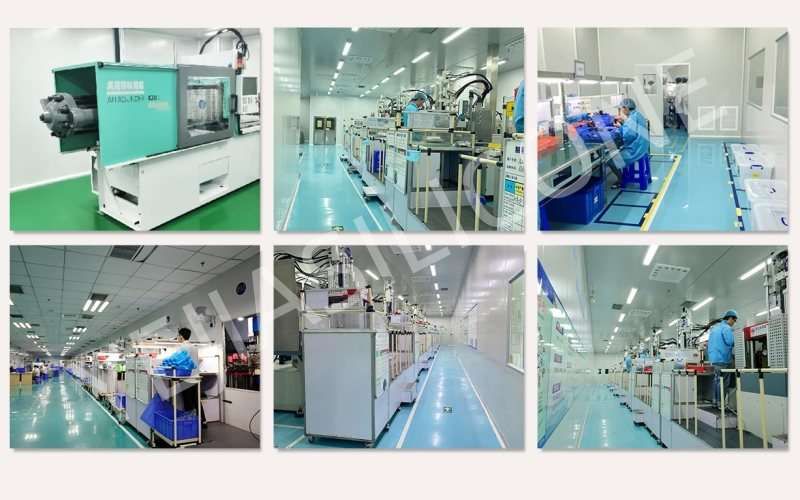 Mold Making
Our factory has imported world class mold making equipment, aims to be the leader manufacturer of high-end optical lenses, such as, silicon TIR lens, silicon matrix lens, silicone fly-eye lens, silicon aspheric lens and other customized silicon lenses.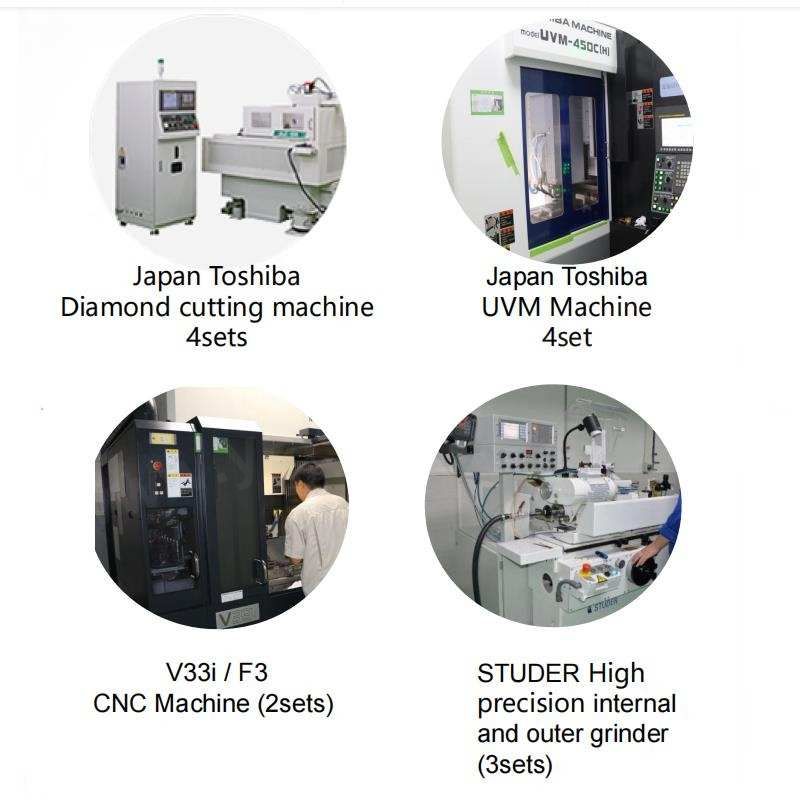 LSR Injection Molding
For now, we have 9 sets Arburg LSR injection molding machines, for custom silicon aspheric lens, welcome to contact us.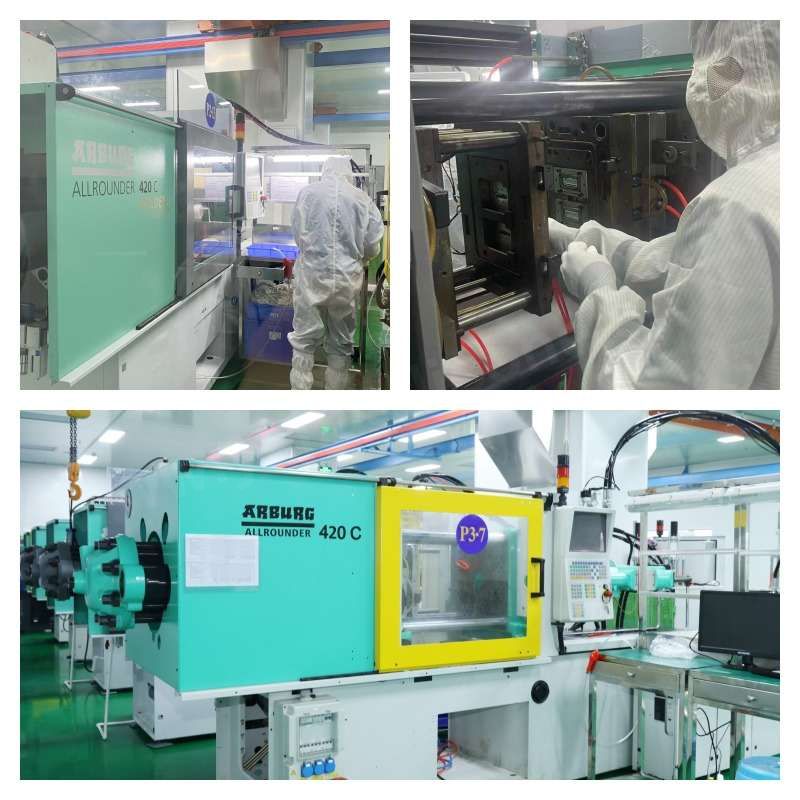 Optical Lense Quality Control



Not only we have advanced inspection equipment for optical lens, our factory has been certified by ISO9001, ISO14001, ISO13485& IATF16949.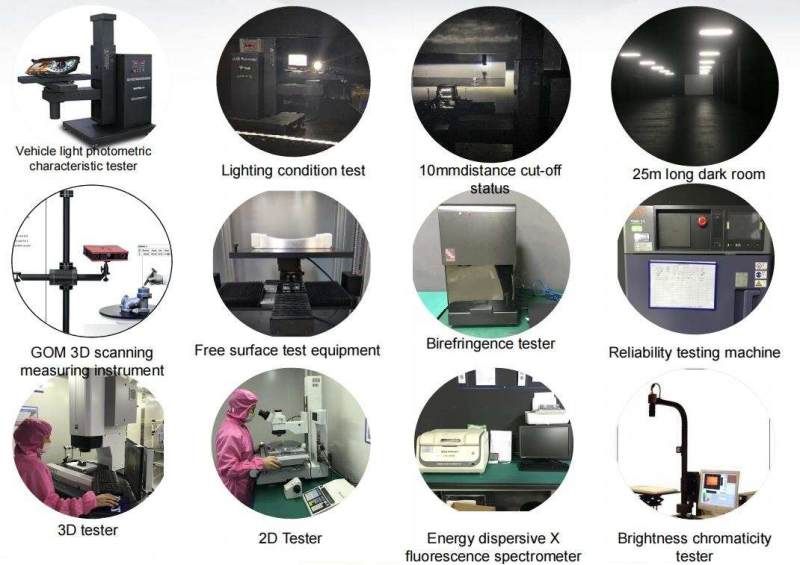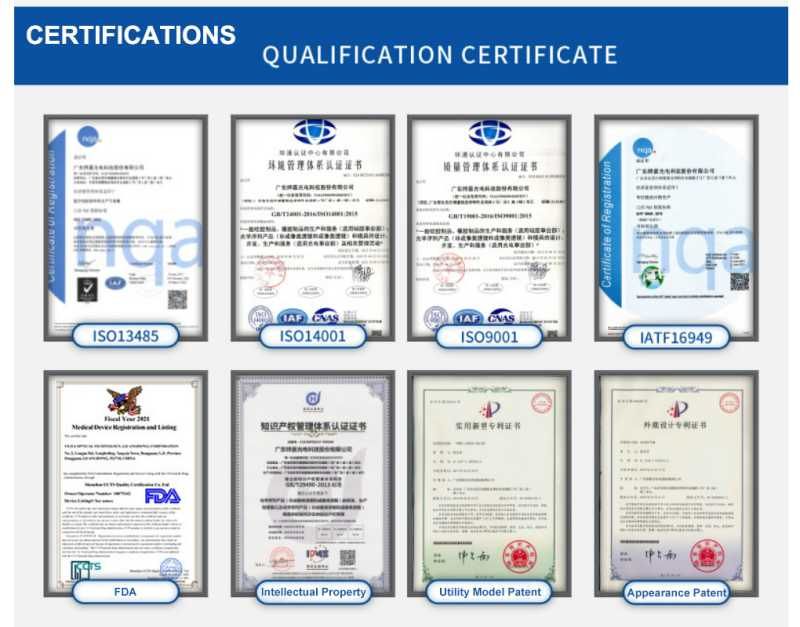 FAQ
Q: What is optical silicone?
A: Optical silicone is a bi-component ultra-transparent liquid silicone rubber material, with great optical properties and flame resistance. Under longtime harsh environment, for example, under 150 celsius degrees high temperature or UV radiation, the color keeps stable and the optical clarity maintains. In addition, the excellent processing properties enable it to be manufactured to tight tolerance complex or micro-structure optical lenses, which brings new possibilities for cutting-edge technology in LED high-powered automotive lighting and consumer electronics.
Q: What is the advantage to choose liquid silicone to make silicon aspheric lens?
A: Comparing to Plastic, the properties of light transmittance, anti-yellowing and weathering resistance are better. Comparing to Glass, the optical liquid silicone is easy to shape, the fluidity makes the complex or micro-structure designs moldable.
Q: What is the level of your clean production workshop?
A: For now, the Liquid Injection Molding workshop is Class 100,000, with Class 10,000 light performance inspection cleanroom.
Q: What should I offer to custom silicon aspheric lens?
A: Please offer us 2D and 3D drawings, also kindly let us know the performance requests.
Q: Can I visit your factory?
A: Yes, highly welcome to visit our factory, please contact us to arrange the visiting.