Silicone Injection Molding Headlight Lens
1. Made of imported optical liquid silicone, such as, Dow corning 4002, Wacker 7601

2. 100K class clean optical production workshop

3. Arburg horizontal LSR injection molding machines

4. EVERFINE light distribution performance test system

5. ISO9001, ISO14001& IATF16949 certified

6. Welcome custom silicone headlight lens
Product Description
UV-resistant, Non-yellowing Effect Silicone Injection Molding Headlight Lens| Moldable Optical Silicone Lens

Yejia silicone has produced various silicone headlight lenses for many automobile makers, if you're looking for anti-yellowing, high power and high temperature resistant optical silicone headlight lens, welcome to contact us.
Product Specificaiton
The silicone headlight lens is made of DOWSIL optical molding liquid silicone materials, with high purity, moisture resistance, thermal stability and optical transmittance, perfectly suitable for automobile headlights. With gret fluidity and low viscocity, the optical silicone molding materials can be molded into complex shapes, withstand heat and resist yellowing, which is better than PC& PMMA lenses, and the weight is lighter than glass lenses.
| | |
| --- | --- |
| Item No.: | YJ-100 |
| Item Name: | Silicone Injection Molding Headlight Lens |
| Material: | Optical Silicone Rubber |
| Hardness: | 70 Shore A/ 80 Shore A |
| Surface Polish: | A1 |
| Size: | 67*30*10mm |
| Process: | LSR injection molding-Deflashing-Inspection-Dust Free-Packing-Delivery |
| Workshop: | Class 100,000 Clean Production Workshop |
| Machine: | Arburg Horizontal LSR Injection Molding Machine |
| Packing: | Dust Free Packaging |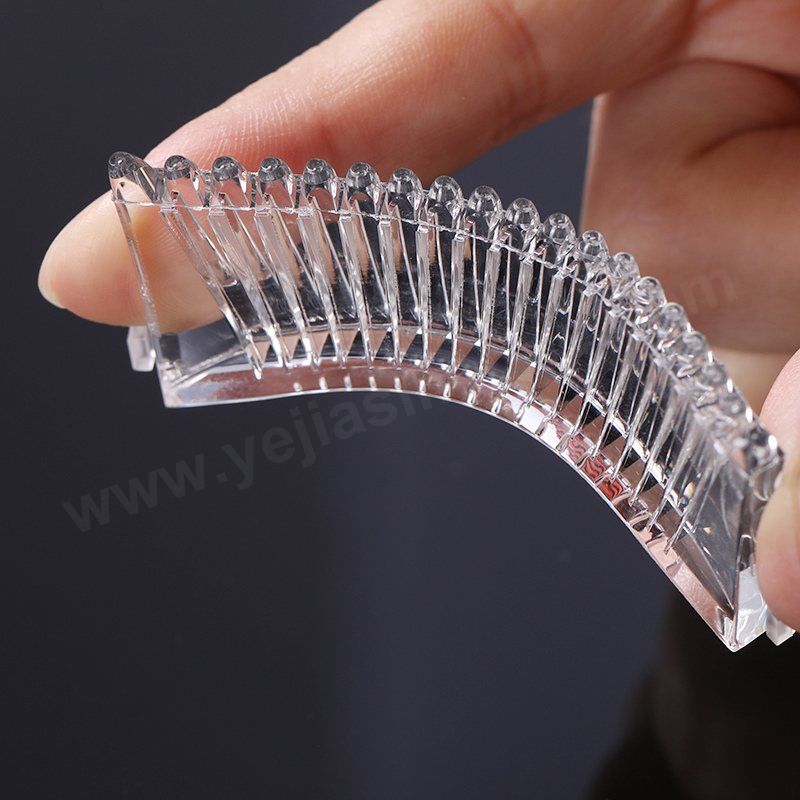 Silicone Headlight Lens Performance
The light transmittance of optical silicone headlight lens can reach to 94% without any surface coating, and temperature resistance from -40 to 150 Celsius degrees.

Refractive Ratio: 1.41

Light Transmittance: 94%

Temperature Resistance: -40 to 150 Celsius Degrees

Anti-yellowing: Double 85 Test

High Flexibility

Low Viscosity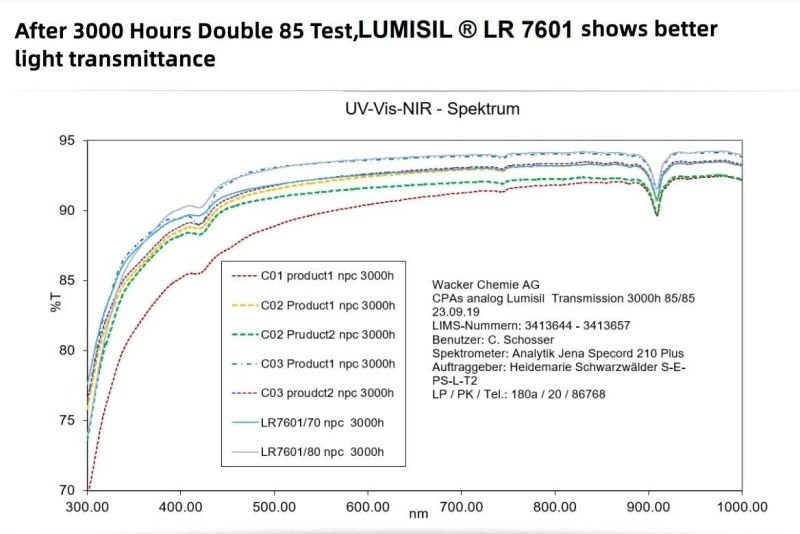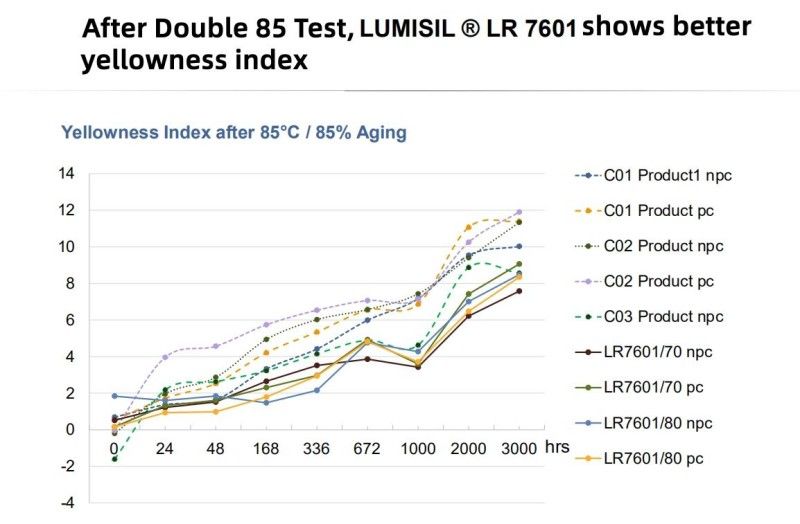 Silicone Headlight Lens Application
As the optical silicon is UV resistant, non-yellowing effect, anti-shock and adapt to undercut and complex structures, nowadays, the silicone headlight lens is getting more and more popular for automobile LED lightings.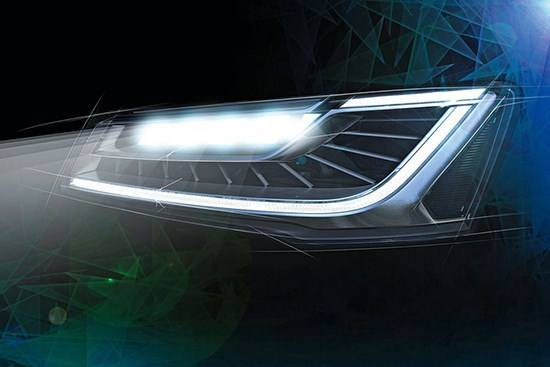 Our Advantage for Manufacturing Silicone Headlight Lens
Since 2009, Yejia silicone has been manufacturing high precision silicone injection molding products, with years of development, our factory has supplied various kinds of custom silicone molded products to many Fortune 500 enterprises. For the production of optical silicone lenses, we have set up IATF16949 certified class 100,000 optical silicone lens production workshop, together with class 10,000 inspection clean room. With over 20 years of experiences in silicone molding products, if you want customized headlight silicone lens, welcome to conact us.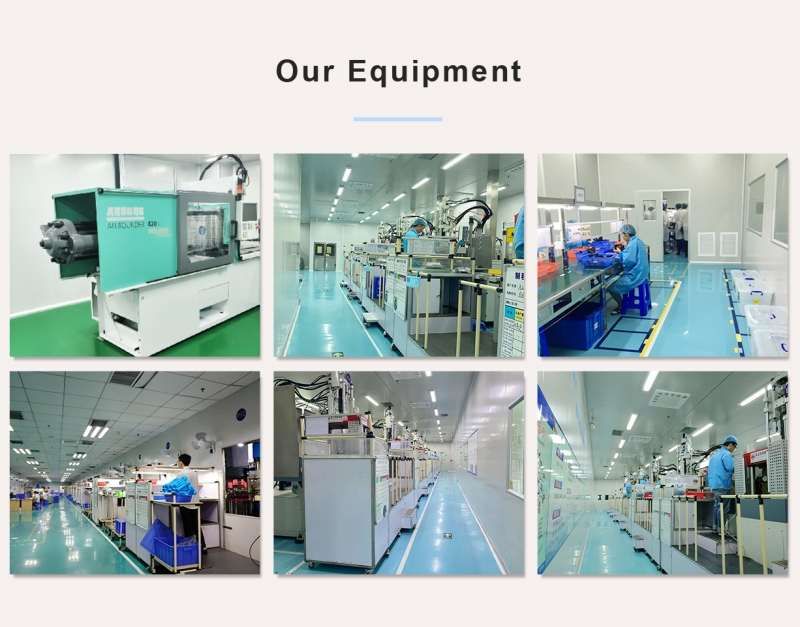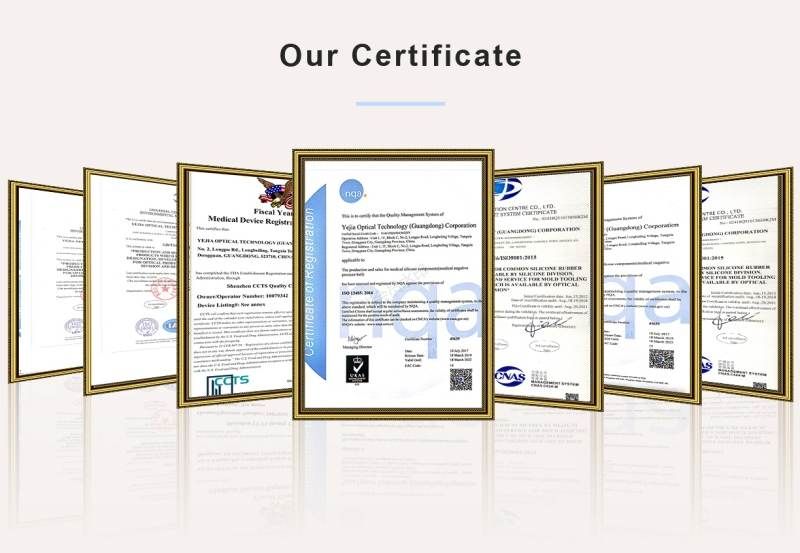 FAQ
Q: What's optical silicone?
A: Optical silicone is a bi-component ultra-transparent liquid silicone rubber material, with very good optical properties and flame resistance. Under long-term harsh environment, for example, under high temperature or UV radiation, the color keeps stable and the optical clarity maintains. In addition, the excellent processing properties enable it to be manufactured to tight tolerance complex or micro-structure optical parts, which brings new possibilities for cutting-edge technology in LED high-powered automotive lighting and electronics.
Q: What's the advantage to choose liquid silicone to make silicone headlight lens?
A: Comparing to Plastic, the properties of light transmittance, anti-yellowing and weathering resistance are better. Comparing to Glass, the optical liquid silicone is easy to shape, the fluidity makes the complex or micro-structure designs moldable.
Q: What's the level of your clean production workshop?
A: Currently, for Liquid Injection Molding, the workshop is Class 100,000, while for plastic, our factory has Class 10,000, or even Class 1,000 clean workshops.
Q: Can you design the optical silicone headlight lens?
A: For now, we just do OEM designs. Our team is unable to do the product design.
Q: What should I offer to custom silicone headlight lens?
A: Pls. offer us 3D drawing and performance requests.
Q: Can I get samples of optical silicone headlight lenses?
A: Yes, samples can be provided for quality checking, shipping costs to be paid by customers.
Q: Can I talk to your engineers?
A: Yes, should any interest, we can set up a meeting by Google Meet or Teams.