Mini LED Lens
1. Model No.: YJ-87

2. Material: Optical liquid silicone& PCB

3. Process: Silicone Overmolding

4. Machine: Arburg horizontal LSR injection molding machine

5. Testing: Everfine light distribution performance test equipment

6. Feature: High temperature resistance mini LED lens
Product Description
Enhance Your LED Lighting with High-Quality Mini LED Lenses Made of Optical Silicone and Processed by Silicone Overmolding
Mini LED lens is a crucial optical component that plays a vital role in focusing and directing the light emitted by miniature light emitting diodes (LEDs). Typically made from high-quality materials such as glass or plastic, these lenses are designed to offer precise control over the direction and intensity of light. However, the introduction of Mini LED lenses made of optical silicone has revolutionized the world of lighting technology. The optical silicone material has better fluidity, can be molded into small sizes, and is highly resistant to high temperatures and UV rays. Moreover, the light transmission reaches to 94%, while the refractive rate is 1.41. These features make Mini LED lenses made of optical silicone a game-changer in the industry, providing unparalleled performance and reliability. YEJIA is the professional manufacturer of silicone molded products, with over 20 years of experiences in silicone molding and overmolding, we have successfully supplied the LSR overmolding mini LED lens for HUD backlight displays.

Product Specification
Mini LED lenses are a popular choice for various industries, including automotive, aerospace, and medical devices. Made of optical silicone and PCB, these lenses offer exceptional light output with minimal power consumption, making them energy-efficient and cost-effective. The use of optical silicone also ensures that these lenses are durable and long-lasting, even in harsh environments. With class 10,000 clean inspection room for light performance testing, advanced inspection instrument to ensure production quality.
| | |
| --- | --- |
| Item No.: | YJ-87 |
| Item Name: | Mini LED Lens |
| Material: | Optical Silicon+ PCB |
| Hardness: | 80 Shore A |
| Surface Polish: | A1 |
| Process: | PCB Primer-LSR Overmolding molding-Deflashing-Full Inspection- Illuminance Check-Dust Removal-Packing-Delivery |
| Machine: | Arburg 420C Liquid Injection Molding Machine |
| Machine tonnage: | 160T |
| Workshop: | 100K class clean production workshop |
| Packaging | PE Flim, Blister Tray, Carton |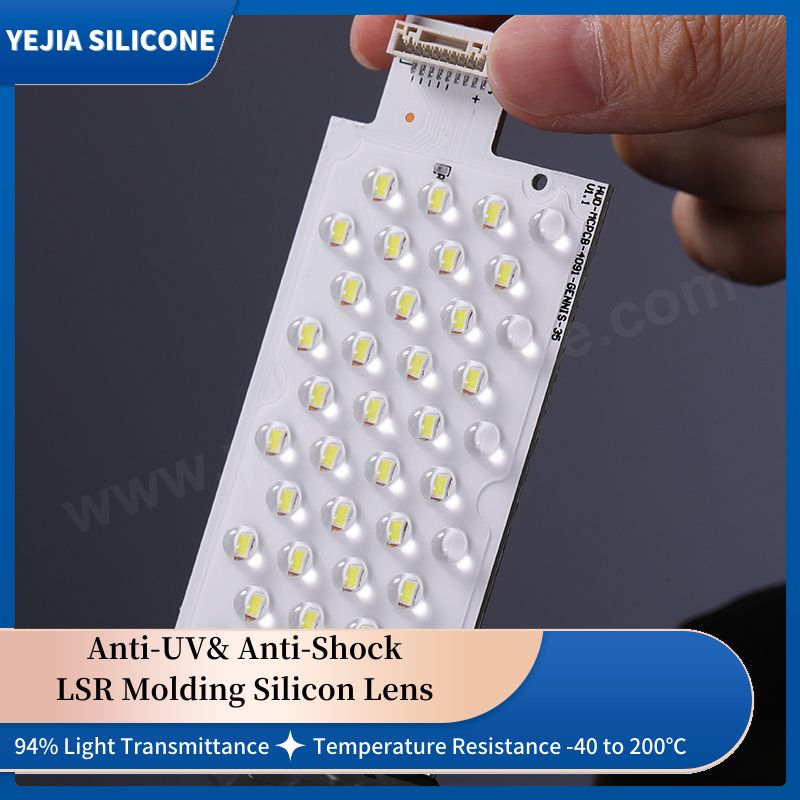 Mini LED Lens Silicone Ovemolding Process
The process of directly overmolding the PCB with silicone material is a highly efficient method for minimizing light loss and ensuring superior clarity of lenses. This silicone overmolding injection technology also enables the creation of lenses with intricate shapes and sizes, which can be tailored to meet the specific requirements of various applications. The benefits of this process make it an ideal choice for companies seeking to enhance the performance and functionality of their LED lights.
Benefits of Silicone Overmolding Mini LED Lens
One of the key advantages of mini LED lenses made of optical silicone is their high temperature resistance. With the ability to withstand temperatures up to 150°C, these lenses are ideal for use in high-temperature environments, such as in the automotive and aerospace industries. This feature is crucial as components in these industries must be able to withstand extreme temperatures.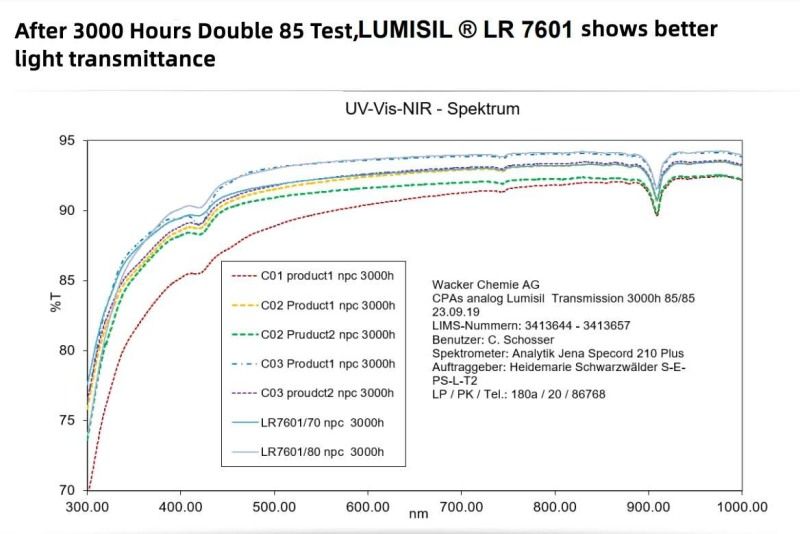 Moreover, mini LED lenses produced by silicone overmolding injection are highly durable and long-lasting. They are resistant to wear and tear and can withstand exposure to UV light and other environmental factors. These properties make them a reliable choice for a variety of applications.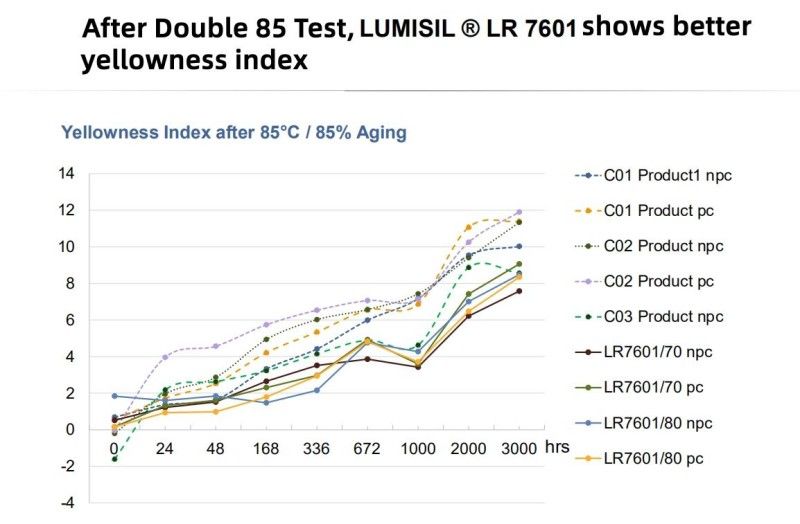 Mini LED Lens Manufacturer
YEJIA understands the importance of experience in mini LED lens manufacturing. With over 30 years of expertise in silicone molding and overmolding, we have gained a reputation for excellence. Our factory has been certified by ISO9001, ISO14001, ISO13485& IATF16949, and we use imported ARBURG LSR injection molding machines and advanced inspection instruments to produce LED lenses that meet the highest standards of today's demanding markets. Our commitment to quality is evident at every stage, from design to production, ensuring that our customers receive nothing but the best products and services. Trust YEJIA for all your mini LED lens needs.
FAQ
Q: What are mini LED lenses?
A: Mini LED lenses are small lenses that are used to focus and direct light emitted by LEDs.
Q: What are the advantages of mini LED lenses produced by silicone overmolding?
A: Silicone overmolded mini LED lenses offer improved durability, resistance to temperature extremes, and enhanced light output.