LSR Overmolding HUD Backlight Lens
1. Model No.: YJ-87

2. Material: Optical liquid silicone and PCB

3. Process: Liquid silicone rubber overmolding

4. Machine: Arburg horizontal LSR injection molding machine

5. Testing: Everfine light distribution performance test equipment

6. Feature: High temperature resistance HUD backlight lens
Product Description
LSR Overmolding HUD Backlight Lens, High Temperature Resistance Silicon Lens for HUD Backlight Display
Yejia Silicone is the professional manufacturer of LSR injection molding silicone molded products, with over 20 years of experiences, we have successfully supplied the LSR overmolding silicone lens for HUD backlight displays. For custom optical silicon backlight lens, welcome to contact us.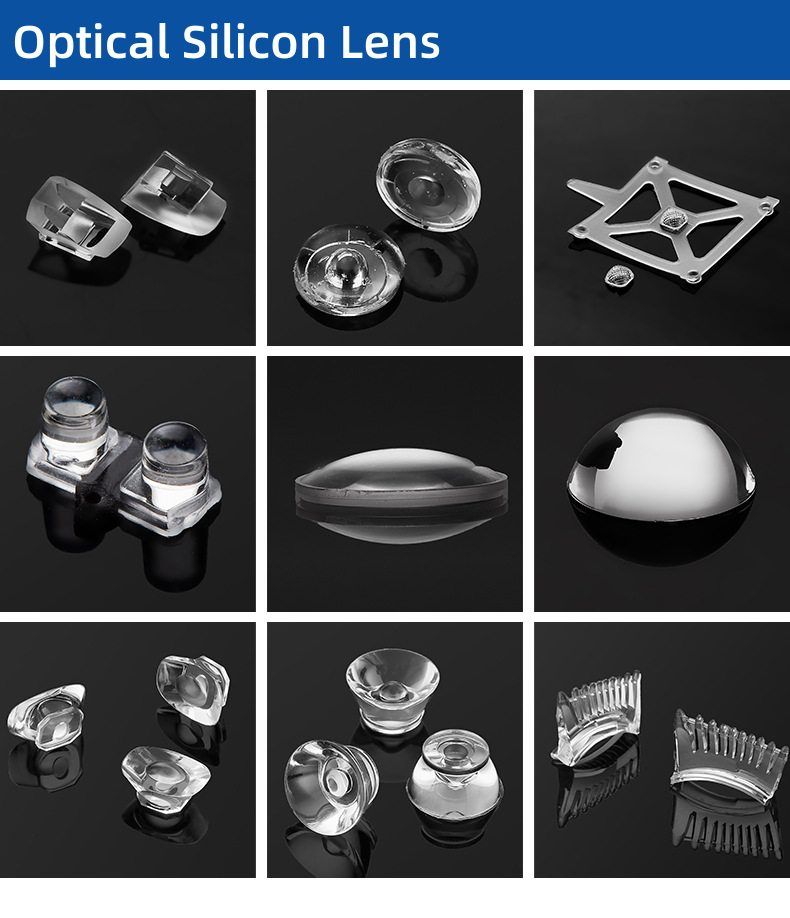 Product Specification
The silicone overmolding HUD backlight lens is made of ultra transparent optical LSR and PCB material, processed by LSR overmolding injection in class 100,000 clean production workshop, with Arburg horizontal LSR injection molding machine. With class 10,000 clean inspection room for light performance testing, advanced inspection instrument to ensure production quality. The temperatue resistance of silicon lens ranges from -40 Celsius degrees to 150 Celsius degrees, which makes it has very good environmental resistance performance.
| | |
| --- | --- |
| Item No.: | YJ-87 |
| Item Name: | LSR Overmolding HUD Backlight Lens |
| Material: | Optical Silicon+ PCB |
| Hardness: | 70 Shore A |
| Surface Polish: | A1 |
| Process: | PCB Primer-LSR Overmolding molding-Deflashing-Full Inspection- Illuminance Check-Dust Removal-Packing-Delivery |
| Machine: | Arburg 420C Liquid Injection Molding Machine |
| Machine tonnage: | 160T |
| Workshop: | 100K class clean production workshop |
| Packaging | PE Flim, Blister Tray, Carton |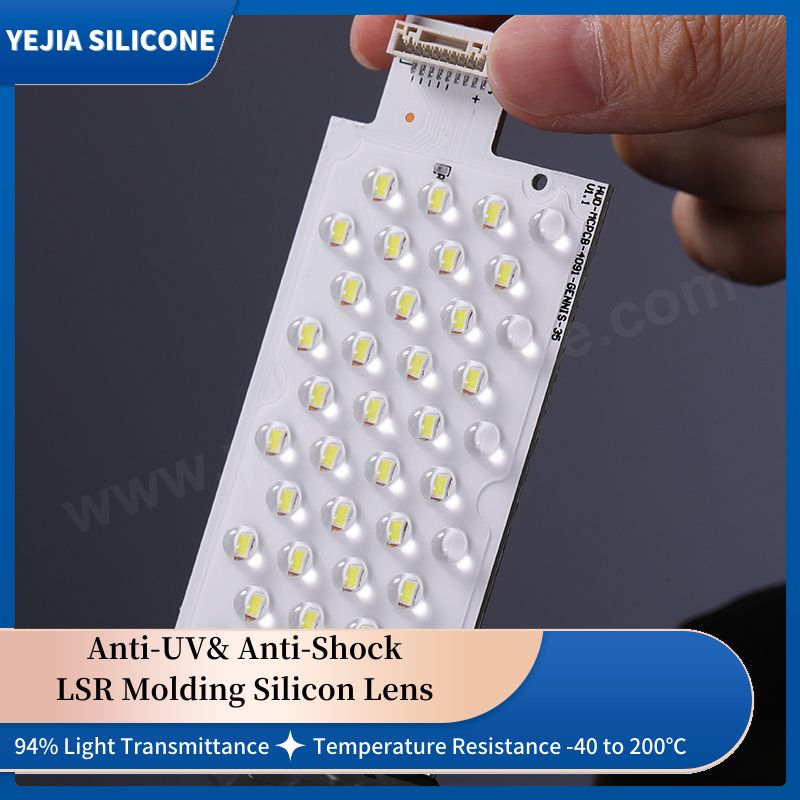 Liquid Silicon HUD Backlight Lens Performance

With great fluidity and flexibility, the optical liquid slicone can achieve various complex and lightweight designs for customized silicon lens. After 5000 hours 85℃/ 85% aging testing, the silicon backlight lens is no changing, and the anti-yellowing effect is way much better than PMMA& PC lenses.
Our Advantage
Our factory specializes in producing high precision food grade, medical grade and optical grade silicone molded products, such as, food grade silicone valves, medical grade silicone brushes, optical silicon Lens, with solid silicone processed by compression molding and liquid silicone processed by Liquid injection Molding/ Overmolding are available. For over 13 years, our factory has established the cooperation with many Fortune 500 enterprises. For now, we have 39 sets liquid injection molding machines and 6 sets precision vacuum compression molding machines, most of our engineers are with over 20 years experiences in silicone molding. For custom LSR overmolding silicon backlight lens, welcome to contact us.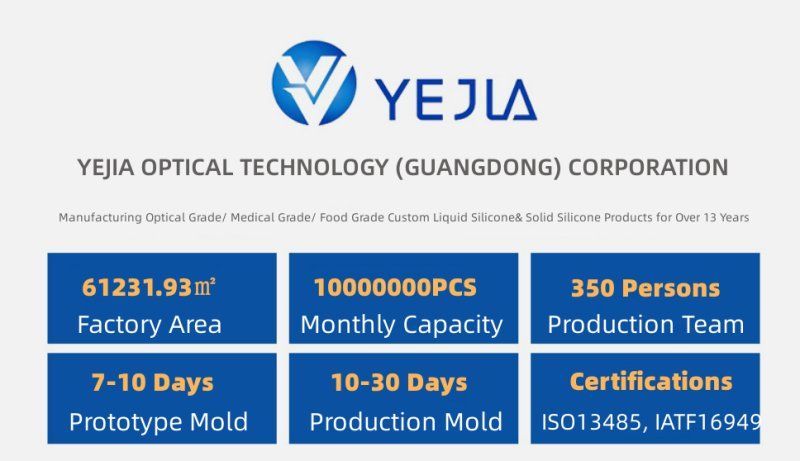 In-house Mold Making Workshop
To ensure the tight tolerance for silicone molds, our factory has set up our own mold manufacturing department, welcome to visit our factory.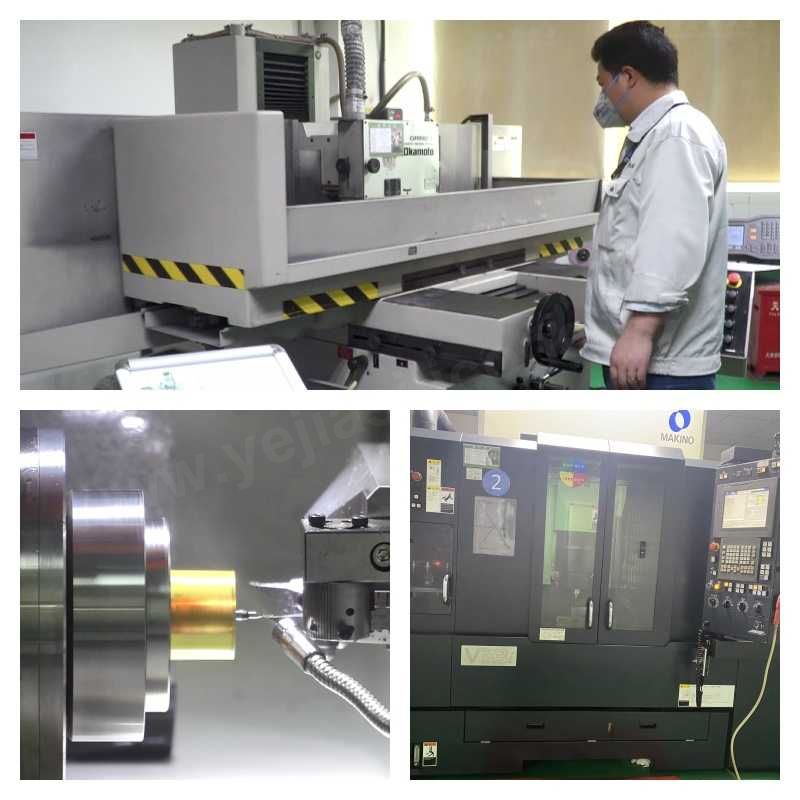 Class 100000 Clean Production Workshop
As an OEM supplier of custom LSR molding silicon backlight lenses, our optical cleanroom has 9 sets Arburg horizontal injection molding machines for now, and have supplied many kinds of custom optical silicon lenses to brand automotive makers, we're looking forward to cooperating with you.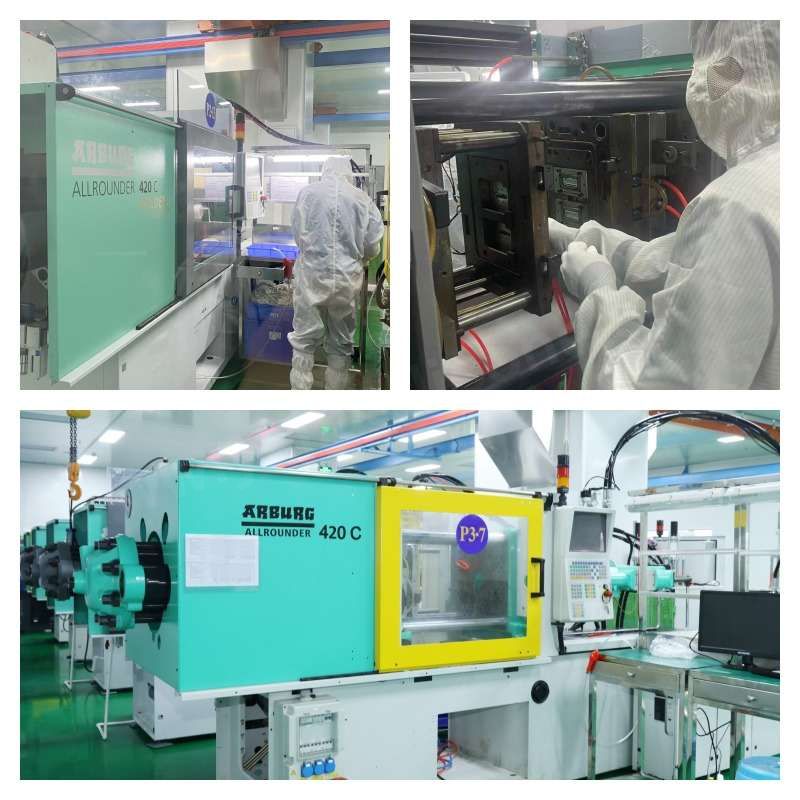 Quality Control
Quality is our diginity, this has been kept in mind by every quality engineer. Not a single defective product should flow out from our production line.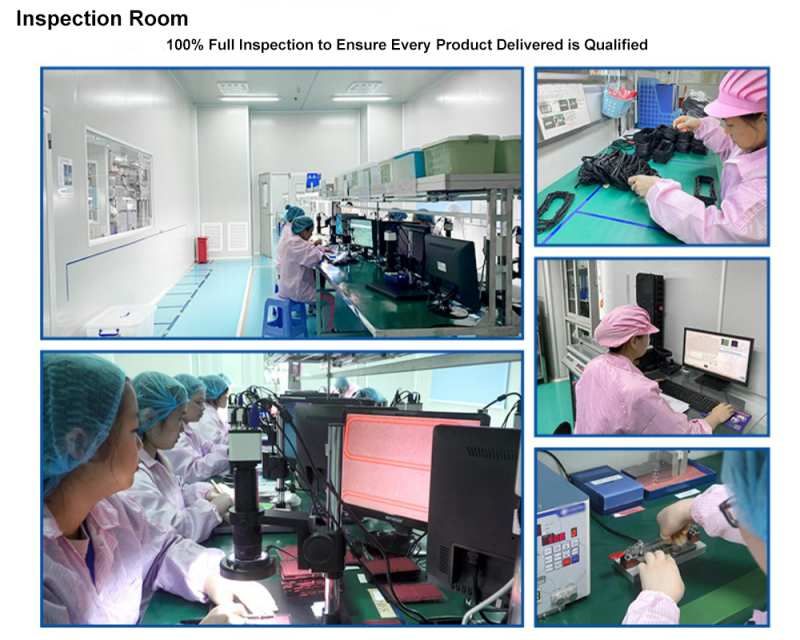 FAQ
Q: What's optical silicone?
A: Optical silicone is a bi-component ultra-transparent liquid silicone rubber material, with very good optical properties and flame resistance. Under long-term harsh environment, for example, under high temperature or UV radiation, the color keeps stable and the optical clarity maintains. In addition, the excellent processing properties enable it to be manufactured to tight tolerance complex or micro-structure optical parts, which brings new possibilities for cutting-edge technology in LED high-powered automotive lighting and electronics.
Q: What's the advantage to choose optical silicone to make HUD backlight lens?
A: Optical silicone can be overmolded with other materials to acheive lightweight product design, also, to do silicone molding with LEDs, it will reduce light loss.
Q: What's the level of your clean production workshop?
A: Currently, for Liquid Injection Molding, the workshop is Class 100,000, while for plastic, our factory has Class 10,000, or even Class 1,000 clean workshops.
Q: Can you design the optical silicone backlight lens?
A: For now, we just do OEM designs. Our team is unable to do the product design.
Q: What should I offer to custom optical silicone backlight lens?
A: Pls. offer us 3D drawing and performance requests, so our engineering team can evaluate accordingly.
Q: Can I visit your factory?
A: Yes, should any interest, highly welcome to visit us.