Light Guide Silicon Lens for Automotive ADB Headlights, LSR Injection Molding Leading Factory in China
In the world of automotive lighting, ADB (Adaptive Driving Beam) headlights are becoming increasingly popular. These headlights are designed to adjust their beam pattern according to the road conditions and the presence of other vehicles on the road. This technology not only improves visibility for the driver but also reduces glare for other road users. As the demand for advanced automotive headlights continues to increase, the need for high-quality light guide silicon lens has become more important than ever.


Silicon lenses are a crucial component of ADB headlights, as they help to shape and direct the light beam in the most effective way possible. YEJIA has over two decades of experience in liquid silicone rubber injection molding and has established itself as a trusted supplier of high-quality light guide silicon lenses for the automotive industry. YEJIA's silicon lenses are designed to meet the strict requirements of ADB headlights. The light guide silicon lenses are made of high-quality imported optically clear liquid silicone rubber material that ensure durability and reliability. The matrix led headlamp silicon lenses are also designed to be highly transparent, allowing for optimal light transmission and minimal light loss.
Light Guide Silicone Lens Manufactured by YEJIA
Benefits of Choosing YEJIA for Manufacturing Light Guide Silicon Lens
YEJIA is a leading manufacturer of high-precision optical components, including light guide silicon lens. The company's expertise in mold design and mold making, combined with its advanced equipment and cutting-edge technologies, make it a top choice for customers seeking high-quality, reliable light guide silicon lens.
Below are some of the benefits to choose YEJIA to manufacture light guide silicone lenses for matrix LED headlamps.
1. Precision and Accuracy
YEJIA's mold design and mold making process ensures that each light guide silicone lens is manufactured to the highest level of precision and accuracy. The company's team of experienced engineers works closely with customers to ensure that the lens meets their specific requirements for optical performance, shape and size. This precision is critical for ensuring that the headlights function effectively and provide optimal visibility for the driver.

2. Mold Making
YEJIA has extensive experience in mold making for silicon lenses production, utilizes precision machining and polishing techniques to create high-quality molds that can withstand the high temperatures and pressures required for LSR injection molding and LSR overmolding, to ensure the highest level of accuracy and repeatability.

3. Quality Control
YEJIA has a rigorous quality control process in place to ensure that each light guide silicone lens meets the highest standards for performance and durability.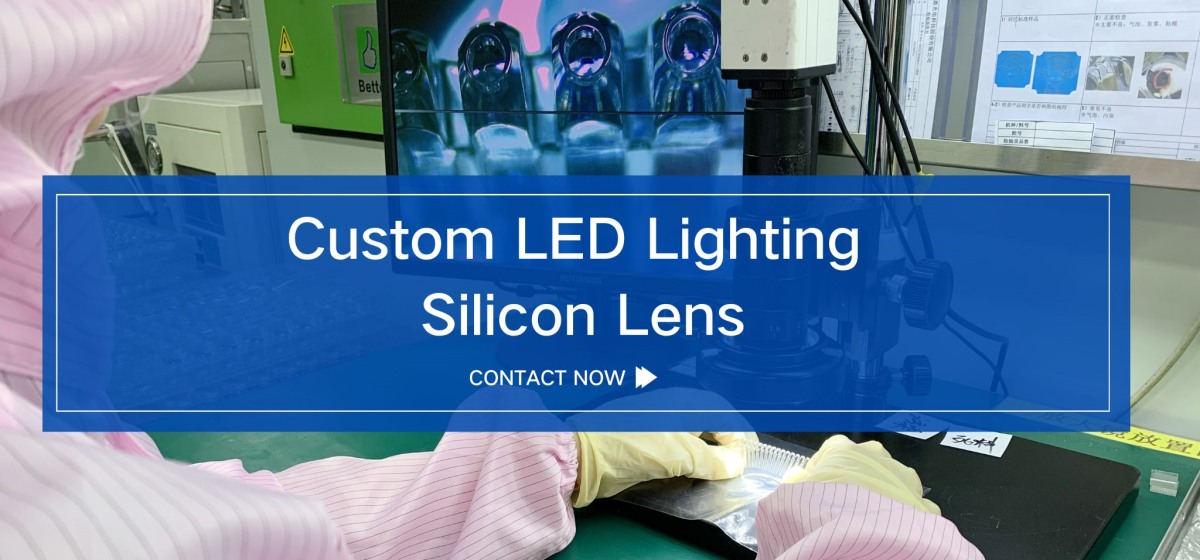 4. Cost-Effective
YEJIA's focus on precision and efficiency means that it can offer its customers cost-effective solutions for their optical component needs. The company's advanced equipment and technologies allow for efficient production of high-quality silicon lenses at competitive prices.

5. Technical Expertise
YEJIA has a team of experienced engineers and technicians who are experts in the field of optical silicon lens manufacturing. The company's technical expertise allows it to deliver innovative solutions to meet the evolving needs of its customers.

6. Customization
This flexibility is important for automotive manufacturers who want to differentiate their products from competitors and create a unique brand identity. YEJIA can customize each light guide silicone lens to meet the unique needs of each customer. YEJIA has advanced software tools and equipment allow for precise customization of the silicon lens' shape, size, and light distribution pattern in a short period.
7. Customer Service
YEJIA works closely with its customers to understand their needs and provide customized solutions that meet their specific requirements. This level of customer service has helped YEJIA establish long-term relationships with many of its clients.

YEJIA is a leading manufacturer of silicon lens for ADB headlights in China. YEJIA's focus on precision, customization, quality control, cost-effectiveness, and technical expertise ensures that our customers receive light guide silicon lenses that meet their exacting requirements for performance and reliability. The company's commitment to quality, precision, and customer service has made it a trusted supplier for many automotive manufacturers around the world. If you are looking for high-quality silicon lens for your ADB headlights, YEJIA is definitely a company worth considering.