Projector Light Lens
1. Model No.: YJ-101

2. Material: Optical liquid silicone

2. Process: LSR injection molding

3. Workshop: Class 100,000 clean optical silicone molding workshop

4. Factory Area: Over 10,000 square meters silicone molding workshops

5. Feature: High temperature resistance

6. MOQ: 3000pcs

Product Description
Projector Light Lens: The Revolutionary Solution for Temperature Resistant Optics
In the world of optics, temperature resistance is a crucial factor that affects the performance and durability of optical components. With the growing demand for high-performance optics across various industries, the need for temperature-resistant materials has become more pressing than ever. The projector light lens is a crucial component responsible for focusing light onto the screen, making it essential to use a lens that can withstand high temperatures while maintaining its optical properties over time. Fortunately, optical liquid silicone has emerged as a viable solution to this problem. This innovative material possesses excellent temperature resistance, making it an ideal choice for manufacturing high-performance projector lenses that can withstand harsh operating conditions. By incorporating optical liquid silicone into the liquid silicone rubber injection molding manufacturing process, manufacturers can ensure that their projector lenses will deliver optimal performance and durability, even in the most demanding environments.

Product Specification
Projector Light Lens is an innovative optical component that has been engineered to perform exceptionally well in extreme temperatures. Made from optical liquid silicone, this material boasts superior optical properties such as high light transmission and low refractive index. Moreover, it is highly resistant to moisture, UV lights, and temperature changes, making it an ideal solution for use in harsh environments. Optical liquid silicone is a specialized type of silicone that has been specifically formulated to meet the demanding requirements of optical applications.
| | |
| --- | --- |
| Item No.: | YJ-101 |
| Item Name: | Projector Light Lens |
| Material: | Doneson DSA7170 |
| Hardness: | 70 Shore A |
| Color: | Ultra Transparent |
| Size: | 15*15*5mm |
| Light Transmittance: | 94% |
| Refractive Rate | 1.41 |
| Temperature Resistance | -40 to 150℃ |
| UV Resistance | Double 85 Aging Test, 3000 hours, no changing |
| Process: | LSR Injection Molding- Inspection- Deflashing- Inspection- Packing- Shipping |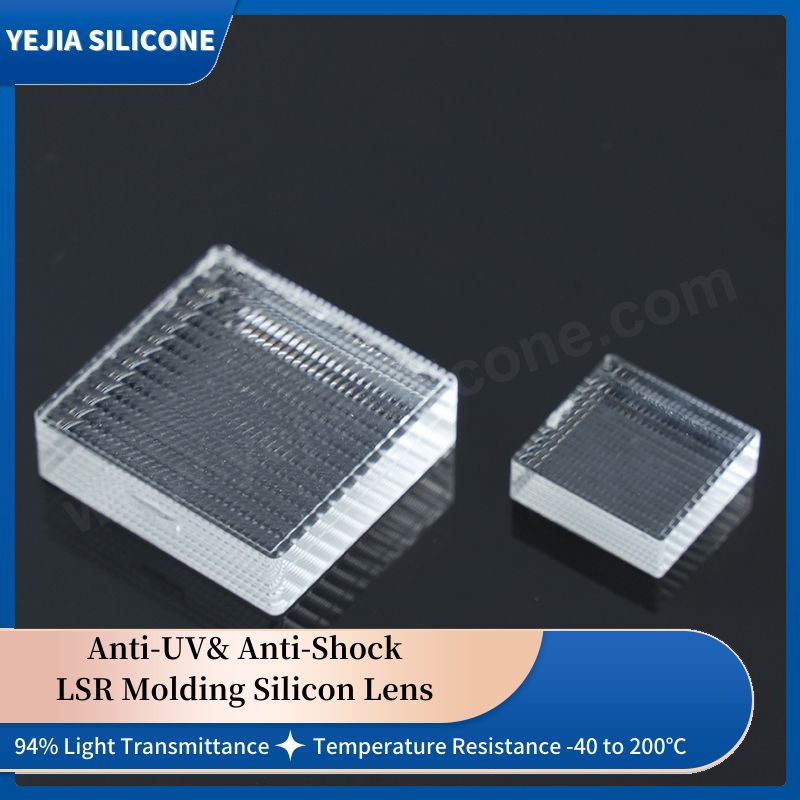 LSR Injection Molding for Projector Light Lens

The manufacturing process of projector light lens has been optimized to ensure high precision and efficiency. Liquid Silicone Rubber (LSR) injection molding is used to produce complex geometries with tight tolerances. This method involves injecting liquid silicone rubber into a mold cavity and curing it under high pressure and temperature. The result is a high-quality optical component that meets the most demanding requirements for performance and durability. This process has been refined to ensure that each component produced is of the highest quality, while also minimizing waste and reducing production time. Our team of experts continually evaluates and improves the manufacturing process to ensure that we are always providing the best possible product to our customers. We take pride in our ability to produce components that meet the most stringent requirements for performance and durability, and we are committed to maintaining our position as a leader in the industry.
Optical Materials Properties Comparison

Optical Properties

Dowcorning

MS4002

Silicone

Momentive

LSR7180

Silicone

Wacker

LR7601/80

Silicone

DONESON

DSA-7180

Silicone

PC

PMMA

Glass

Light Transmittance

(%)

94

94

94

94

86-89

89-92

95

Refractive ratio

1.41

1.41

1.41

1.41

1.59

1.49

1.5-1.6

Haze

-

<1

-

-

1-3

2-4

-

Abbe

48

50

50

49-51

34

57

35-59

Yellowness Index

-

<1

-

-

1-3

1-3

-
★ Above values are quoted from material supplier testing data, for reference only.
Projector light lens made of optical silicone offers superior optical performance compared to other materials such as glass or plastic. Its high light transmission and low refractive index make it ideal for use in optical applications that require high precision and accuracy. With low density, it can achieve lightweight and compact designs.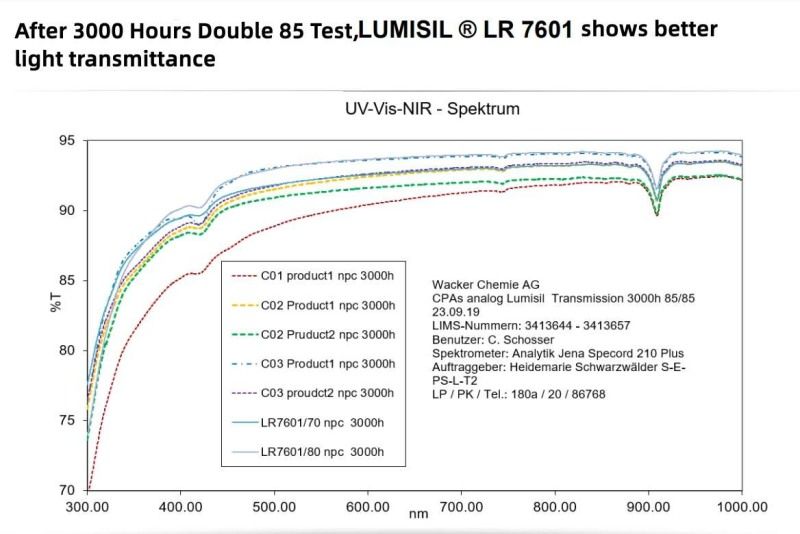 LSR injection molding projector light lens is also highly resistant to temperature, moisture, and UV. It can withstand temperatures ranging from -40°C to 200°C without losing its optical properties, making it ideal for use in harsh environments such as aerospace, automotive, and industrial applications.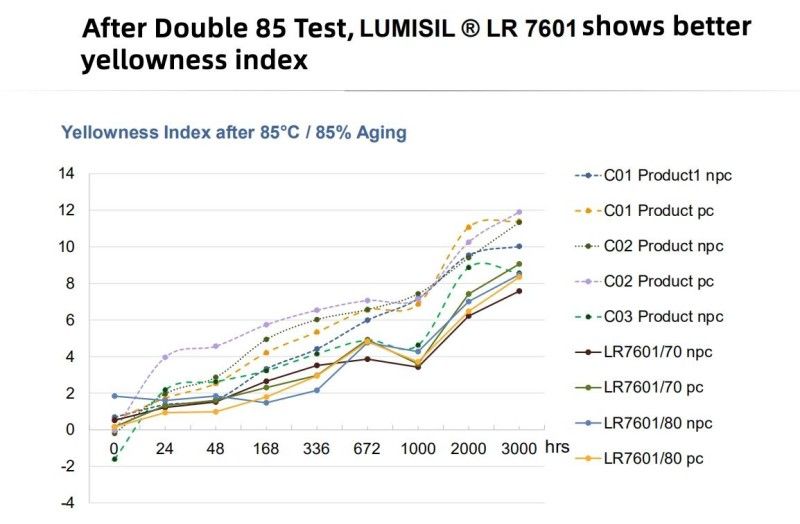 Projector Light Lens Manufacturer

The utilization of optical liquid silicone material for Projector Light Lens is a revolutionary solution that surpasses traditional materials such as glass or plastic. The high-quality optical properties, temperature resistance, and LSR injection molding process make it an ideal choice for various industries including automotive, aerospace, and industrial applications. With its precision, accuracy, and durability, YEJIA has been manufacturing high-quality projector light lenses using liquid silicone rubber injection molding for years. Our factory has been certified by ISO9001, ISO14001, ISO13485& IATF16949, ensuring that our products meet the highest standards. We welcome custom projector light lenses and guarantee superior performance with our state-of-the-art manufacturing process.
FAQ
Q: What is projector light lens?
A: Projector light lens is a component of a projector that focuses the light source onto the screen, creating a clear and sharp image.
Q: What is the difference between plastic and glass projector light lenses?
A: Glass projector light lenses are more durable and scratch-resistant than plastic lenses, but they are also more expensive. Plastic lenses are more affordable but may require more frequent replacement.