Compound Eye Lens
1. Model No.: YJ-102

2. Material: Dow Corning MS1002


3. Workshop: Class 100,000 Clean Optical Production Workshop

4. Machine: Arburg LSR Injection Molding Machines


5. Feature: Temperature, UV& Humidity Resistant

6. MOQ: 1000pcs
Product Description
UV Resistant Compound Eye Lens, Moldable Silicone LED Optical Lens| YEJIA
LED optical lenses play a crucial role in lighting systems, and their performance can greatly affect the quality of illumination. Therefore, it is essential to optimize their design and material composition to achieve brighter and more uniform lighting. YEJIA is committed to being the top manufacturer of moldable silicone compound eye lenses, and we have taken significant steps towards achieving this goal. We have established a class 100,000 clean optical production workshop, equipped with advanced prouction equipment and inspection instruments. Our team of experts is dedicated to continuously improving the design and material composition of our lenses to enhance their performance. We understand the importance of delivering high-quality products that meet the needs of our customers, and we strive to exceed their expectations. Our commitment to excellence has earned us a reputation as a trusted supplier of LED optical lenses, and we are dedicated to maintaining this reputationthrough continuous innovation and improvement.

Product Information
The compound eye lens is a critical component in LED lighting systems, and its efficiency can significantly impact the brightness and uniformity of the light produced. To optimize this, we use moldable optical liquid silicone material that is processed by liquid injection molding in a class 100,000 clean room. This material offers exceptional light transmittance and low refractive index, enabling light to pass through the lens with minimal loss or distortion. Additionally, optical silicone is highly resistant to temperature and UV radiation, making it ideal for outdoor and industrial applications. Its excellent thermal stability ensures that the lens maintains its optical properties even at high temperatures, while its UV resistance prevents degradation from long-term exposure to sunlight. Moreover, optical silicone offers several advantages in terms of manufacturing and processing. It can be easily molded into complex shapes and sizes, providing greater design flexibility and customization.
| | |
| --- | --- |
| Item No.: | YJ-102 |
| Item Name: | Compound Eye Lens |
| Material: | Moldable Optical Silicone |
| Hardness: | 70/80 Shore A |
| Color: | Crystal Clear |
| Size: | 27*27*8mm |
| Light Transmittance: | 92% |
| Refractive Rate | 1.41 |
| Temperature Resistance | -40 to 150℃ |
| UV Resistance | Double 85 Aging Test, 3000 hours, no changing |
| Process: | LSR Injection Molding- Inspection- Deflashing- Light Performance Inspection- Packing- Shipping |
What is Compound Eye Lens?
Compound eye lens, which can also be called fly eye lens, micro lens array, there are many small micron-sized lenses of the same shape arranged in a certain pattern, mostly in a square arrangement. Compound eye lens is small unit lenses with micron-level apertures and relief depths, which not only have the basic functions of traditional lenses such as focusing and imaging, but also have the characteristics of small unit size and high integration. Compound eye lens is characterized by miniaturization, integration, and design freedom.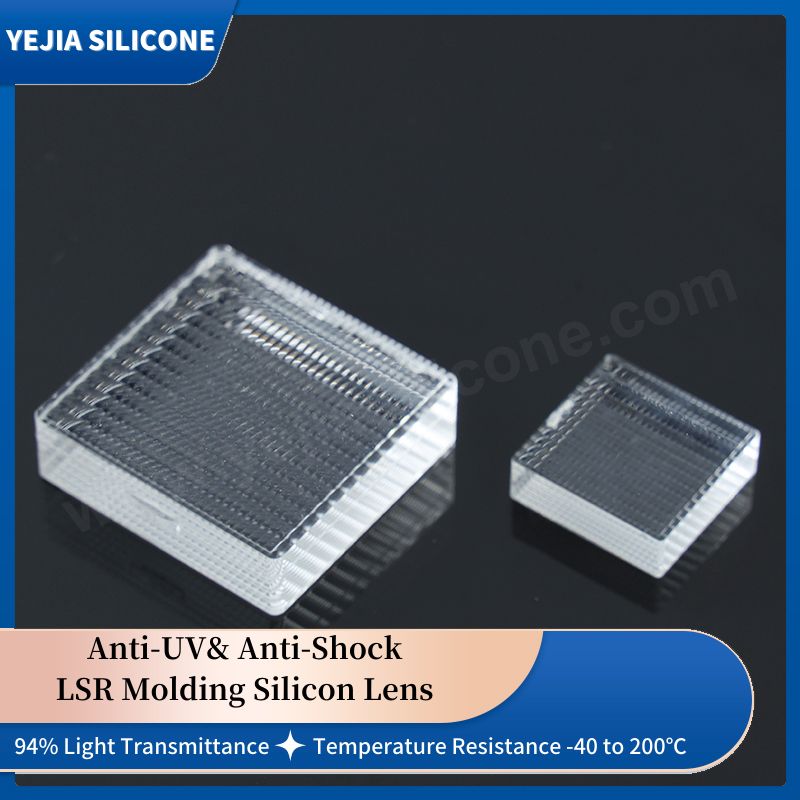 Compound Eye Lens Manufacturing Process

The production of silicone compound eye lenses is a specialized process that demands precision and expertise. For manufacturing LED optical lenses, liquid injection molding is the preferred process due to its numerous advantages. This technique allows for the creation of complex shapes and high tolerances that are difficult to achieve using other methods. The liquid silicone is injected into a mold cavity under high pressure and temperature, resulting in consistent quality and repeatability. The lenses produced using this process meet or exceed industry standards and are highly resistant to environmental factors such as temperature changes and UV radiation. Liquid injection molding also enables the creation of lenses with high levels of precision, accuracy, and complexity, which is crucial in the LED lighting industry.
What's Our Advantage in Producing Moldable Optical Silicone Compound Eye Lens?

Compound eye lenses are a crucial component of modern lighting systems, delivering unmatched light output and efficiency. To ensure the highest standards of quality and performance, optical clear liquid silicone and liquid injection molding are utilized in their production. YEJIA is a leading manufacturer of top-quality, optically clear silicone compouned eye lens. With years of experience in liquid injection molding and silicone overmolding technologies, we are well-equipped to meet any custom compound eye lens requirements. Our lenses are designed to deliver superior performance and efficiency, making them an ideal choice for a wide range of lighting applications. We take pride in our commitment to excellence, and our team of experts works tirelessly to ensure that each lens meets the highest standards of quality and performance. Whether you need a custom LED optical lens or a standard product, YEJIA is your trusted partner for all your lighting needs. With advanced imported mold making and LSR injection molding production equipment, the product dimensions, roughness and performance can be guaranteed.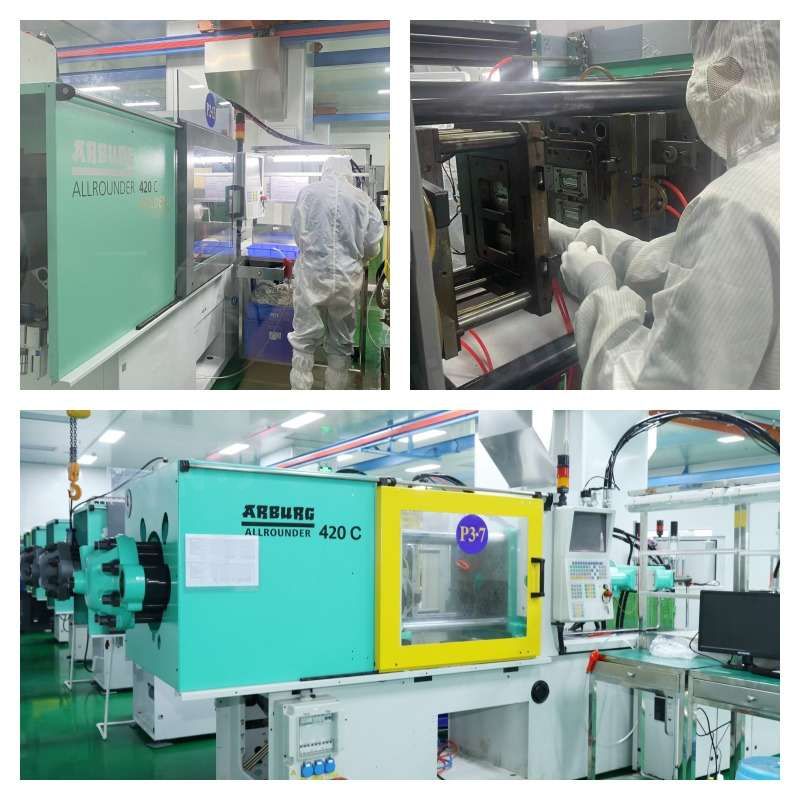 Production Workshop
To ensure the product qulity, our factory has set up 100,000 clean optical production workshop, together with 10,000 light performance inspection room, welcome custom optical silicon compound eye lenses.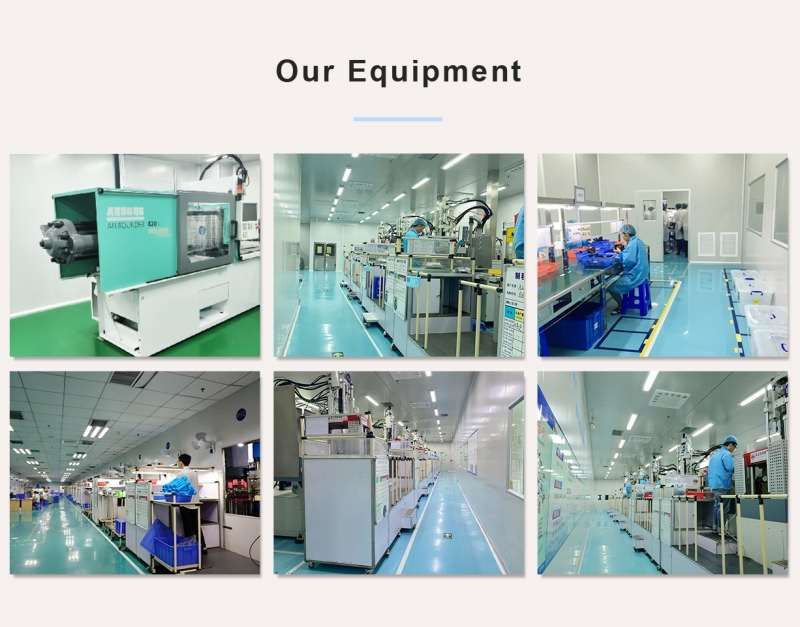 Mold Making Equipment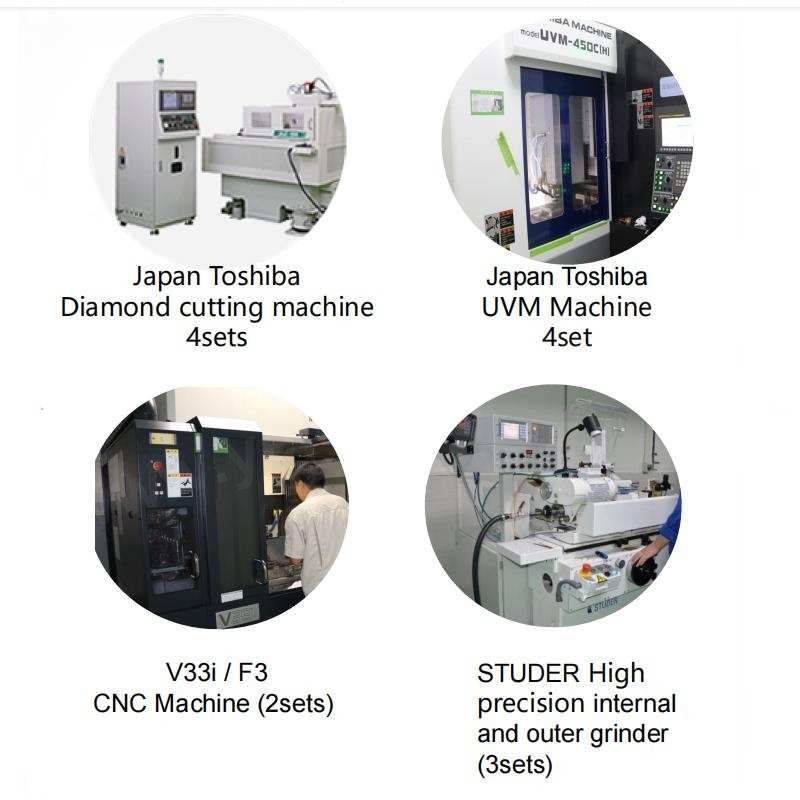 Inspection Equipment
People Also Ask
Q: What is a compound eye lens used for?
A: The compound eye lens can achieve laser homogenization, beam splitting and beam focusing, high-sensitivity imaging, collimation, wavefront sensing, and other functions, making it possible to perform functions that cannot be accomplished by traditional optical components and to constitute many new optical systems.
Q: What are the applications of silicone compound eye lens?
A: Compound eye lenses are generally used in high-sensitivity imaging, fiber-coupled communications, laser cosmetology, laser processing and detection. Compound eye lenses are also commonly used in digital projectors to focus light.
Q: What's the advantages of silicon compound eye lens?
A: It's UV resistance, temperature resistance and with high light transmission. For large volumes, the production costs are much lower than compound eye glass lenses.