High Power LED Silicon Lens
1. Model No.: YJ-89

2. Material: 92% light transmittance optical liquid silicone

3. Machine: Arburg LSR injection molding machine

4. Workshop: Class 100,000 clean optical silicone molding workshop

5. Mold: In-plant mold making department

6. Certification: ISO9001, ISO14001, ISO13485& IATF16949

7. Feature: Anti-shock& Anti-heat led silicon lens

Product Description
LSR Injection Molding High Power Optical LED Silicon Lens for Indoor Commercial Lights
Our factory produces high temperature resistant and UV resistant LSR injection molding led silicone lenses for years, because of the high and stable quality products, we've supplied various custom optical led silicone lenses to many brands. If you're looking for led silicon lens manufacturer, welcome to contact us.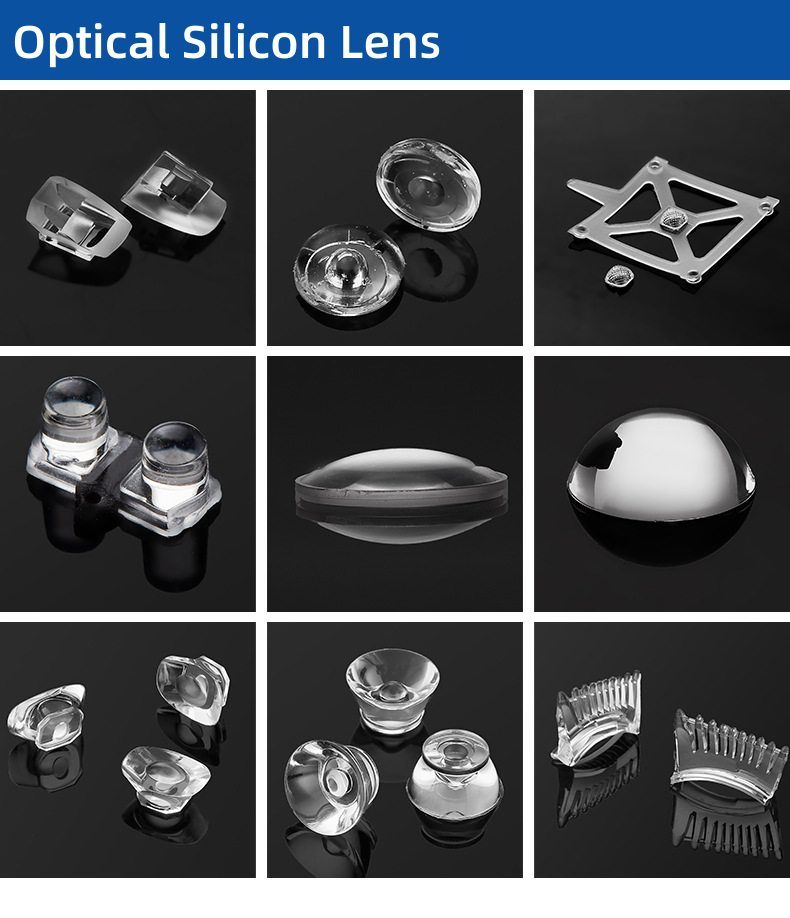 Product Description
The led silicon lens is made of ultra transparent optical liquid silicone material, processed by imported Arburg LSR injection molding machine in class 100,000 clean optical production workshop. With over 92% light transmittance, the led silicon lens is UV resistant, anti-yellowing and high temperature resistant, which makes it get populare in high power led lights, especially for indoor and outdoor commercial lights. For custom liquid injection molding led silicon lenses, please feel free to contact us.
| | |
| --- | --- |
| Model No. | YJ-89 |
| Product Name | High Power LED Silicon Lens |
| Material | Optical Liquid Silicone |
| Color | Crystal Clear |
| Size | As 3D Drawing |
| Hardness | 70 Shore A |
| Process | LSR Injection Molding- Deflashing- Inspection- Post Curing- Performance Inspection- Packing- Shipping |
| Temperature Resistance | -40 to 150 ℃ |
| UV Resistance | 5000 hours, Aging test, no changing |
| Application | Indoor& Outdoor Commercial LED Lights |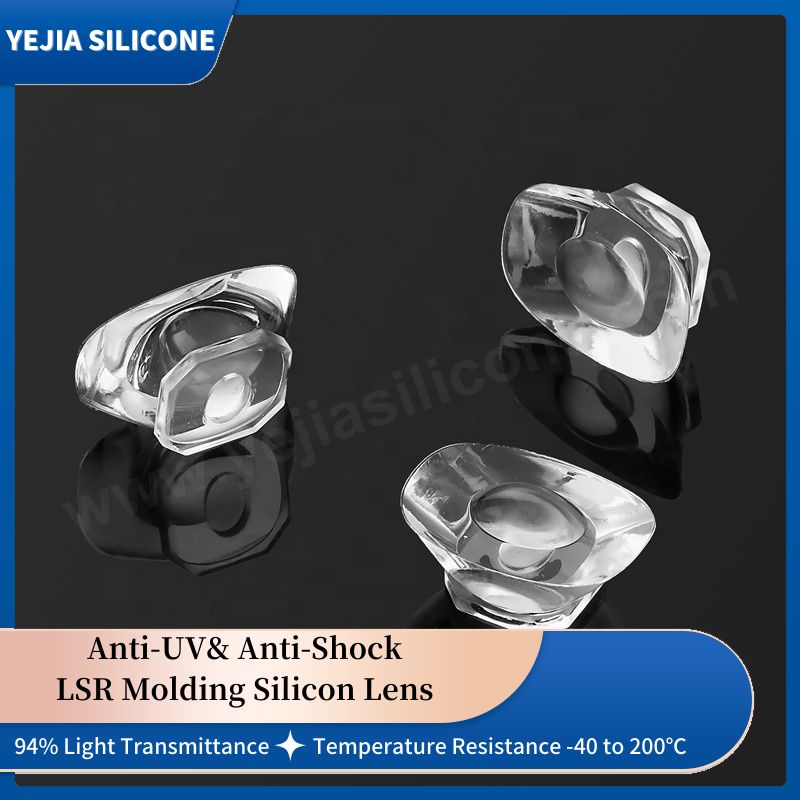 LED Silicone Lens Details
Not only the led silicon lens is non-yellowing effect, due to the flexibility, it's anti-shock and anti-heat. Welcome custom led silicon lenses.
LED Silicon Lens Optical Performance
Optical liquid silicone is a bi-component ultra-transparent liquid silicone rubber material, with very good optical properties and flame resistance. Under long-term harsh environment, for example, under high temperature or UV radiation, the color keeps stable and the optical clarity maintains. In addition, the excellent processing properties enable it to be manufactured to tight tolerance complex or micro-structure led silicon lens, which brings new possibilities for cutting-edge technology in LED lights. Below are the optical properties for commonly used optical silicone materials.

Optical Properties

Dowcorning MS4002

Silicone

Momentive LSR7180

Silicone

Wacker LR7601/80

Silicone

Light Transmittance

94%
94%
94%
Refractive Rate

1.41

1.41

1.41

Haze
-

<1

-
Abbe
48
50
50
Yellowness Index
-

<1

-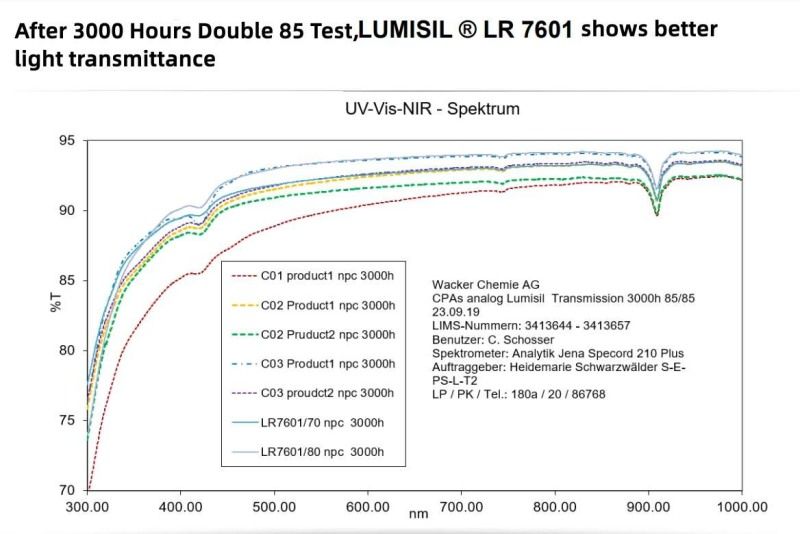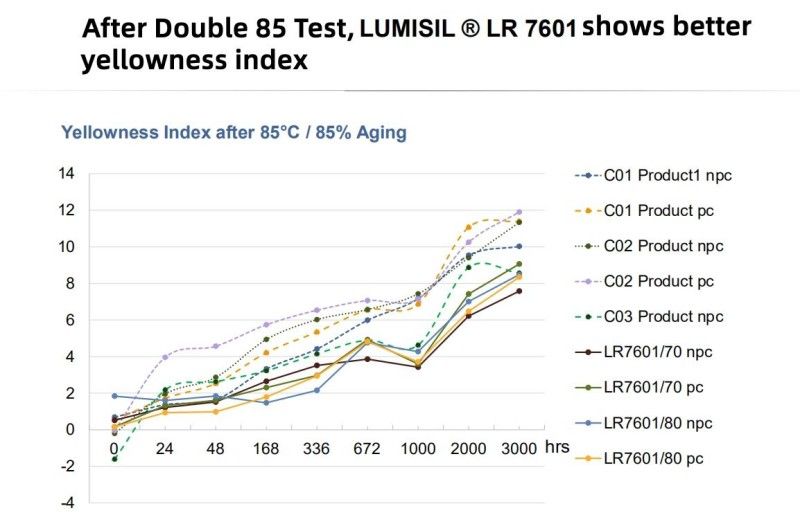 LED Silicon Lens Application
The led silicon lens can be used in indoor& outdoor led lighting, automotive led lights and all kinds of LED display, for example, AR/VR.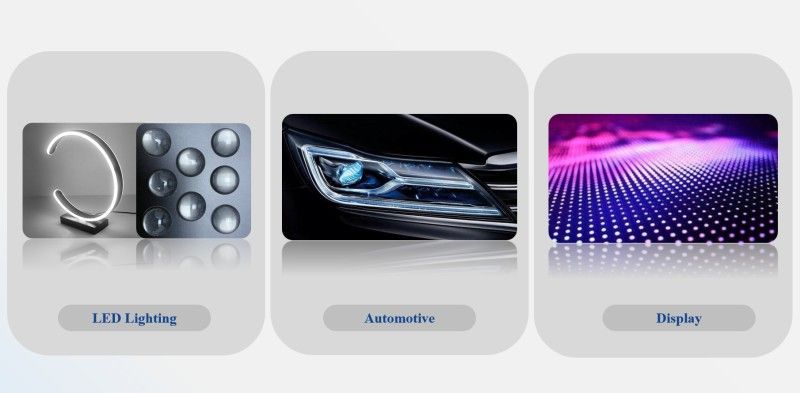 Our Advantage
Yejia Silicone, is the top manufacturer of led silicon lenses in China, with over 10,000 square meters silicone molding workshops. For now, we have used about 2000KGS optical silicone materials per month, mainly producing custom led silicon lenses for automotive, indoor& outdoor led lights. With advanced molding making and production equipment, also, our engineers are experienced in producing optical led silicon lenses, if you're looking for custom led silicon lens, contact us now.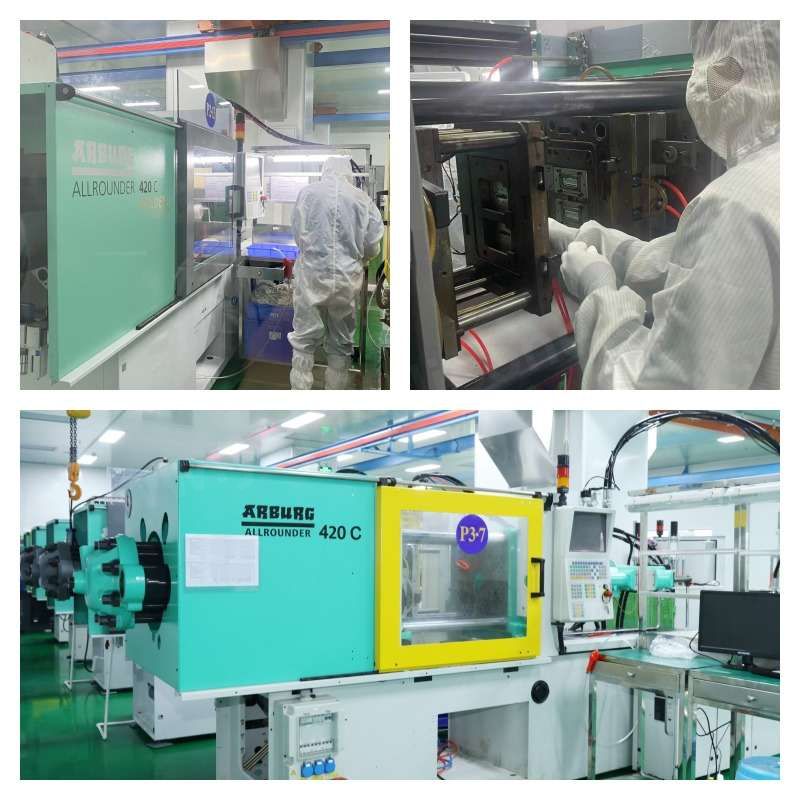 In-house Mold Making
Except many advanced mold making equipment and inspection instruments, our factory also has many experienced mold making management engineers from Japan, so to ensure the mold quality and tight tolerance.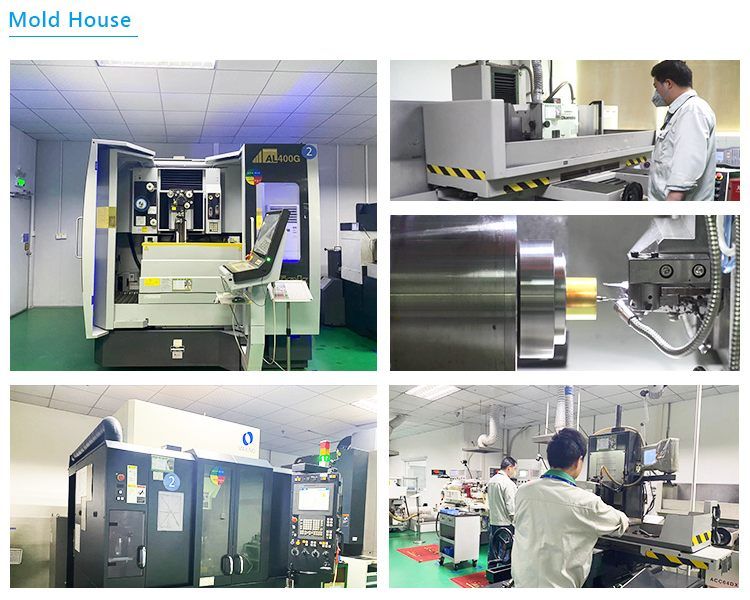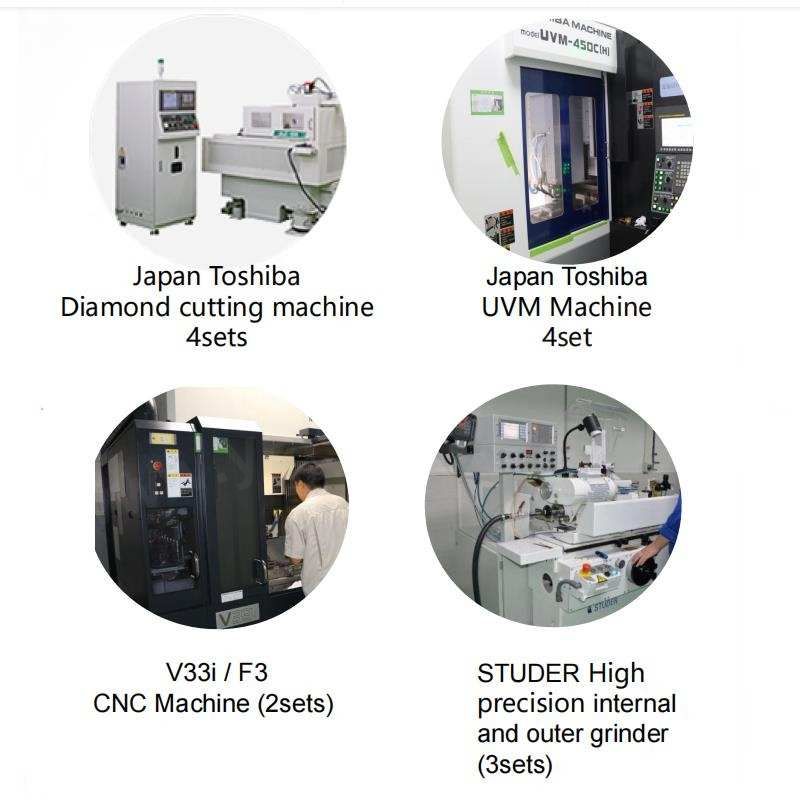 Quality Control
Our factory has been certified by ISO9001, ISO14001, ISO13485& IATF16949. Also, we've been authorized as the Green Partner of SONY for supplying VR silicone covers.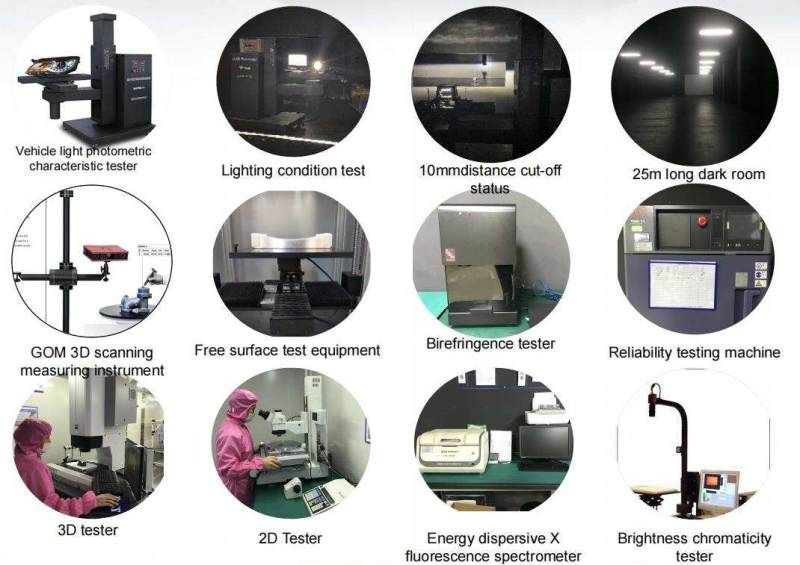 People Also Ask
Q: What is led silicon lens?
A: Led silicon lens is also known as optical silicon lens and silicon optics, made of liquid optical silicone, processed by LSR injection molding, and it can be used in industrial lighting, indoor and outdoor led lighting, automotive headlights and LED screen displays.
Q: What's the advantage of led silicon lens?
A: The advantages are as below:
Flame Resistance

Temperature Resistance

UV Resistance

Weather Resistance


Flexible Material

High Light Transmittance: Over 92% Light Transmission

Q: What are the 6 types of silicon lens?
A: For now, we mainly produces indoor and outdoor led silicon lenses, ADB headlights silicon lenses, TIR silicon lenses, fly-eye silicon lenses, silicone fly-eye lens and silicon convex lenses.
Q: What's the lead time for developing custom led silicon lens?
A: For prototype mold, it's 15-20 days, for mass production mold, it's 25-30 days.
Q: Can you design optical led silicon lens?
A: We regret that we mainly do OEM service, please provide us 3D drawing for evaluation.
Q: Can I visit your factory?
A: Yes, highly welcome to visit us.