High Power LED Silicone Lens
1. Model No.: YJ-89

2. Material: Optical liquid silicone

3. Light Transmittance: 94%


4. Machine: ARBURG LSR injection molding machine

5. Workshop: Class 100,000 clean optical silicone molding workshop

6. Mold: In-plant mold making department

7. Feature: Anti-shock& Anti-heat led silicon lens

Product Description
Liquid Injection Molding LED Silicone Lens for High Power Tunnel, Seaport Industrial Lighting
LED silicone lens is a small component that is designed to be used in conjunction with LED lights. It is made from high-quality silicone material that is durable and long-lasting. The purpose of the lens is to help focus the light emitted by the LED, which can improve the overall efficiency of the lighting system. LED silicone lenses are an essential component for anyone looking to create a high-quality lighting system that is both efficient and effective. YEJIA produces high temperature resistant and UV resistant LSR injection molding silicone lenses for years, because of the premium and stable quality products, we've supplied various custom optical lenses to many brands.

Product Description
The led silicon lens is made of ultra transparent optical liquid silicone material, and the manufacturing process of LED silicone lense is liquid injection molding, whereby optical silicone material is automatically mixed through the feeding system of the LSR injection molding machine, and then injected into a silicone mold for curing. Under specific temperature and pressure conditions, the optical silicone rubber material is cured to produce a finished LED silicone lens. Throughout the process, quality control checks are conducted to ensure that the lenses meet the required specifications, ensuring optimal performance and reliability. With over 94% light transmittance, the led silicon lens is UV resistant, anti-yellowing and high temperature resistant, which makes it get popular in high power led lights, especially for indoor and outdoor commercial lights.
| | |
| --- | --- |
| Model No. | YJ-89 |
| Product Name | High Power LED Silicone Lens |
| Material | Optical Liquid Silicone |
| Color | Crystal Clear |
| Size | As 3D Drawing |
| Hardness | 70 Shore A |
| Process | LSR Injection Molding- Deflashing- Inspection- Post Curing- Performance Inspection- Packing- Shipping |
| Temperature Resistance | -40 to 150 ℃ |
| UV Resistance | 5000 hours, Aging test, no changing |
| Application | Indoor& Outdoor Commercial LED Lights |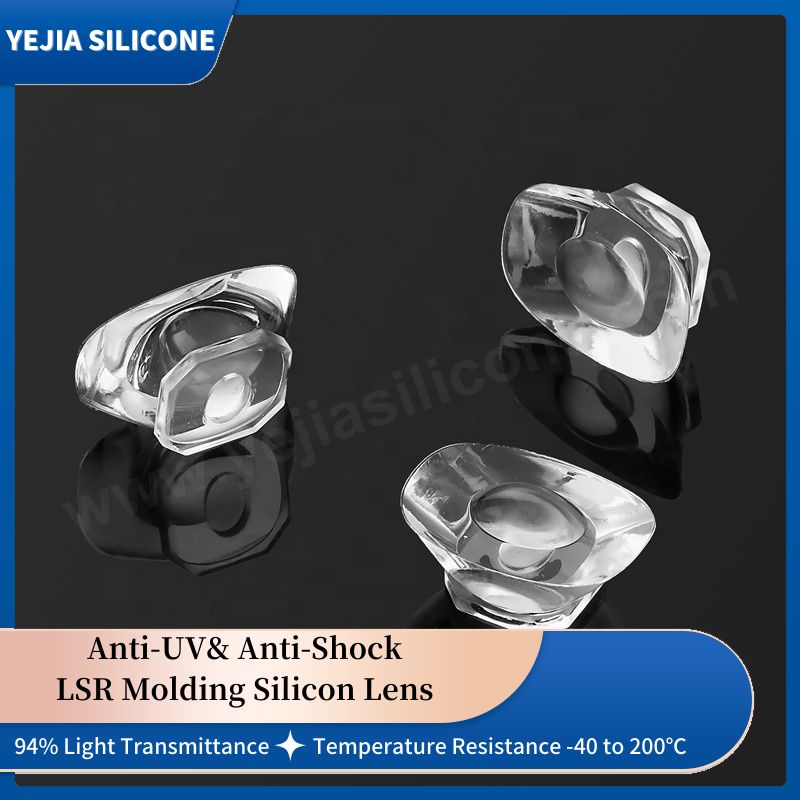 LED Silicone Lens Advantages
The use of LED silicone lenses offers various advantages, making them a popular choice in the industry. One of the primary benefits is their high level of durability and resistance to damage caused by environmental factors such as moisture, heat, and UV rays. Additionally, silicone lenses provide excellent optical performance, ensuring high light transmission and minimal light loss. They are also highly customizable and can be designed to meet specific requirements, making them suitable for a wide range of applications. Not only the led silicone lens is non-yellowing effect, due to the flexibility, it's anti-shock and anti-heat. The use of LED silicone lenses is a reliable and efficient way to enhance the performance of LED lighting systems.
Optical Liquid Silicone Material Performance
Optical liquid silicone is a bi-component ultra-transparent liquid silicone rubber material, with very good optical properties and flame resistance. Under long-term harsh environment, for example, under high temperature or UV radiation, the color keeps stable and the optical clarity maintains. In addition, the excellent processing properties enable it to be manufactured to tight tolerance complex or micro-structure led silicon lens, which brings new possibilities for cutting-edge technology in LED lights. Below are the optical properties for commonly used optical silicone materials.

Optical Properties

Dowcorning MS4002

Silicone

Momentive LSR7180

Silicone

Wacker LR7601/80

Silicone

Light Transmittance

94%
94%
94%
Refractive Rate

1.41

1.41

1.41

Haze
-

<1

-
Abbe
48
50
50
Yellowness Index
-

<1

-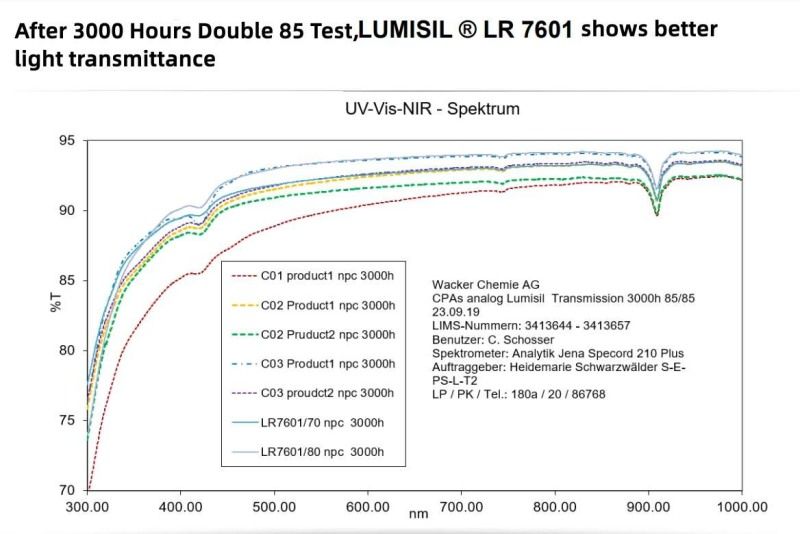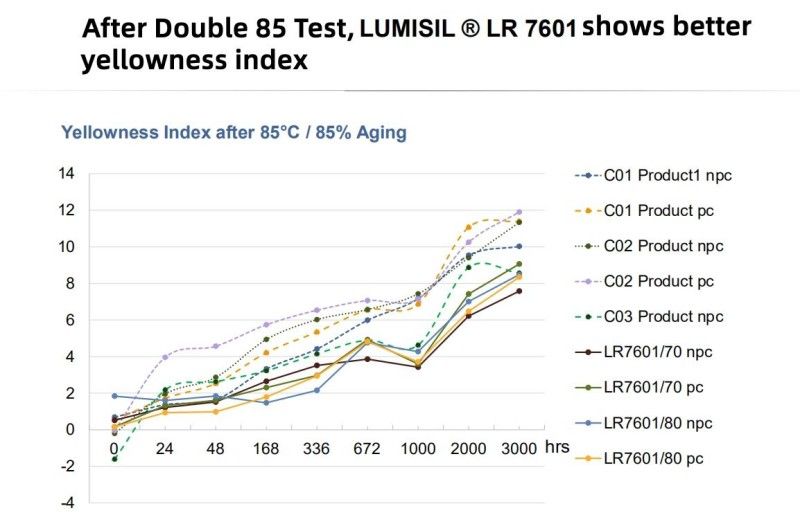 LED Silicon Lens Application
Led silicone lenses are used in a wide range of applications, primarily in the lighting industry. These lenses are designed to improve the performance and efficiency of LED lights by controlling the direction and intensity of the light output. The silicone material used in these lenses offers several advantages, including high temperature resistance, excellent optical clarity, and durability. These lenses are commonly used in automotive lighting, street lighting, and architectural lighting applications. They are also used in the production of LED displays, where precise control of light output is critical. With their superior optical properties and versatility, led silicone lenses play a vital role in the advancement of modern lighting technology.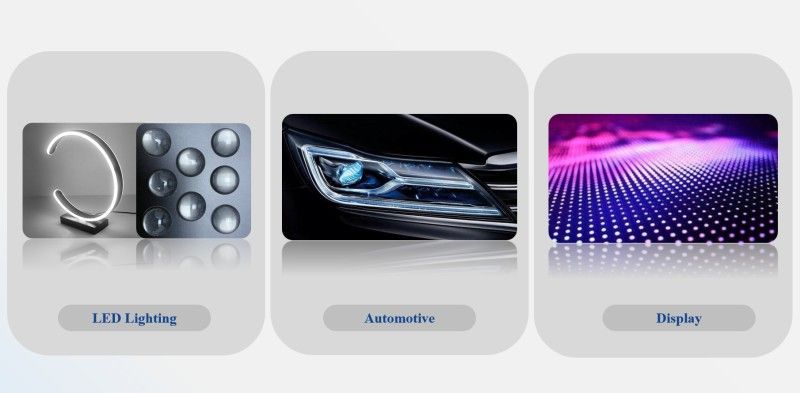 LED Silicone Lenses Manufacturer
LED silicone lenses are an essential component in the world of LED lighting. They offer a range of benefits. With their excellent optical properties and durability, they are an ideal solution for a wide range of LED lighting applications. YEJIA has been the top manufacturer of led silicone lenses in China, with over 10,000 square meters silicone molding workshops. For now, we have used about 2000KGS optical silicone materials per month, mainly producing custom led silicon lenses for automotive, indoor& outdoor led lights. With advanced molding making and production equipment, also, our engineers are experienced in producing optical led silicon lenses, if you're looking for custom led silicon lens, contact us now.
People Also Ask
Q: What are LED silicone lenses?
A: LED silicone lenses are optical components made of silicone material that are designed to focus or diffuse light emitted by LED light sources.
Q:What is the maximum temperature that LED silicone lenses can withstand?
A: LED silicone lenses can withstand temperatures up to 200°C without any degradation in optical performance.
Q: What's the lead time for developing custom led silicone lens?
A: For prototype mold, it's 15-20 days, for mass production mold, it's 25-30 days.