Silicone Facial Cleansing Brush
1. Model No.: YJ-61

2. Material: ISO10993 approved NUSIL medical grade liquid silicone& plastic

3. Process: LSR overmolding

4. Workshop: ISO13485 certified class 100,000 clean production workshop

5. Feature: Overmolded silicone facial cleansing brushes

6. Mold: Customized

7. MOQ: 10,000pcs

Product Description
LSR Overmolding Silicone Facial Cleansing Brush Manufacturer, Custom Silicone Facial Cleansing Brushes
Yejia Silicone produces high end and precision custom silicone products since 2009, experienced in silicone overmolding, especially, silicone overmolded with plastic. If you're looking for custom silicone facial cleansing brushes, welcome to contact us.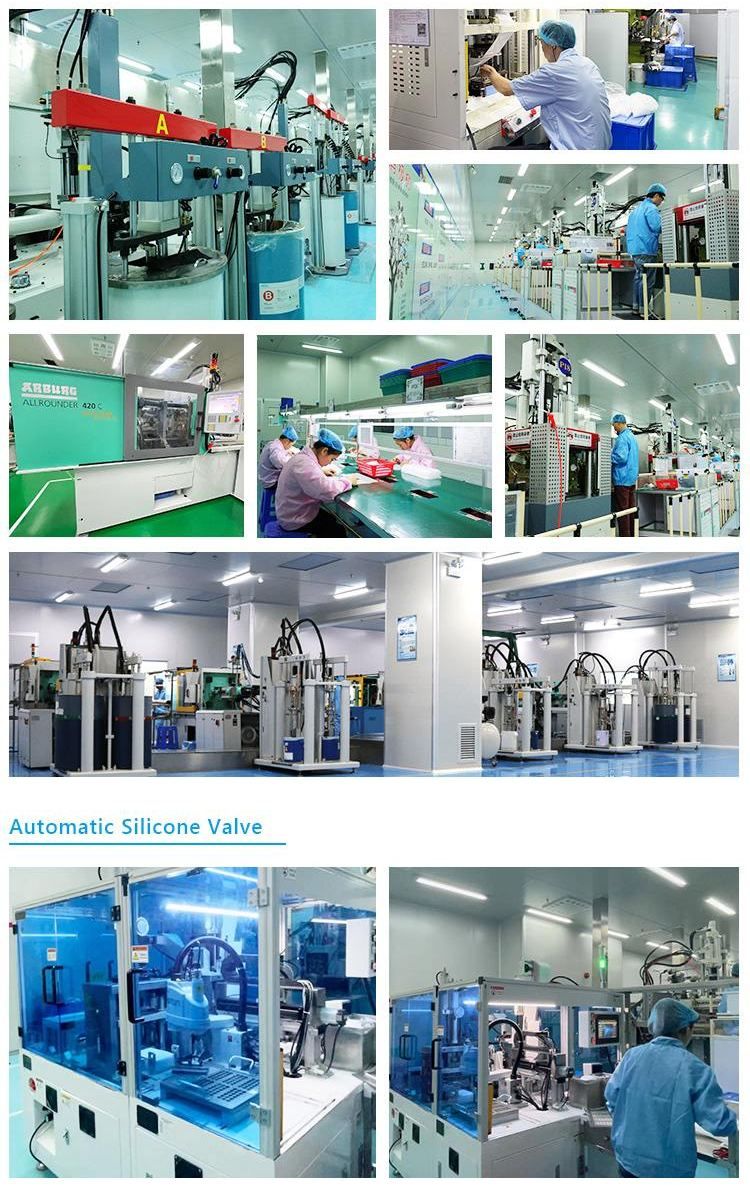 Product Specification
The silicone facial cleansing brush is made of imported NUSIL medical grade liquid silicone and temperature resistant plastic raw materials. Processed by LSR overmolded injection in ISO13485 certified clean production workshop, the flash can be controlled within 0.1mm. Soft bristles, deep cleaning, suitable for all skins, welcome custom silicone facial cleansing brushes.
| | |
| --- | --- |
| Model No. | YJ-61 |
| Product Name | Silicone Facial Cleansing Brush |
| Material | Medical Grade Liquid Silicone+ PC |
| Color | White, Grey, Pink (Customized per Pantone Color) |
| Hardness | 50 Shore A |
| Size | As 3D& 2D Drawings |
| Process | Materials Preparing- LSR Second Injection- Deflashing- Inspection- Dust Free- Warehouse- Shipping |
| Application | Ultrasonic Face Cleaser |
| MOQ | 10,000pcs |
| Packaging | Standard Export Packaging |
Ultra Soft Silicone Bristles for Deep Face Cleansing, FDA Certified Medical Grade Liquid Silicone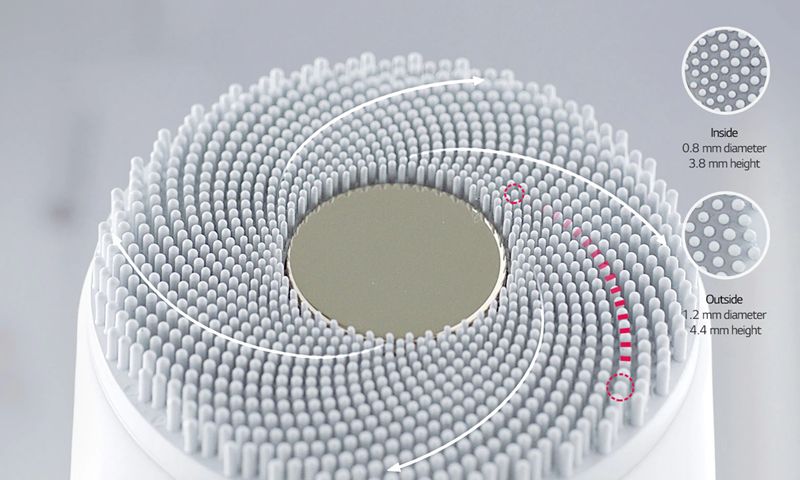 IP68 Waterproof Silicone Facial Cleansing Brush Supplier in China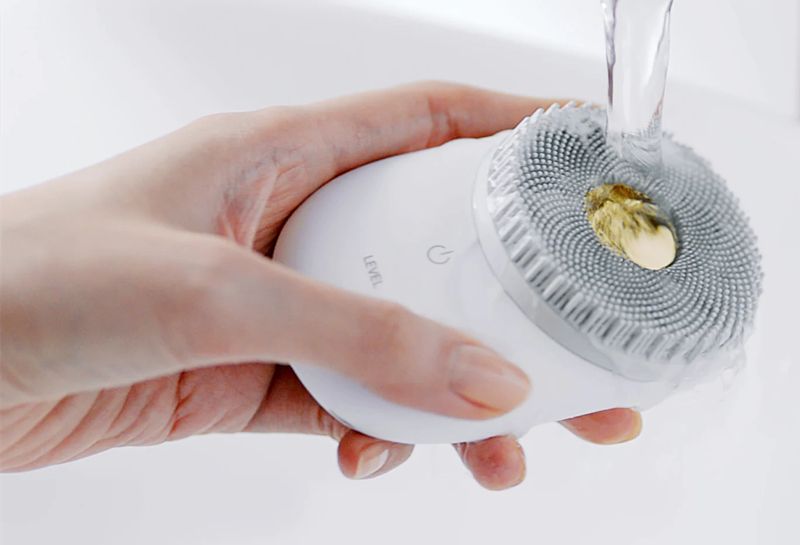 Color, Hardness and Size can be Customized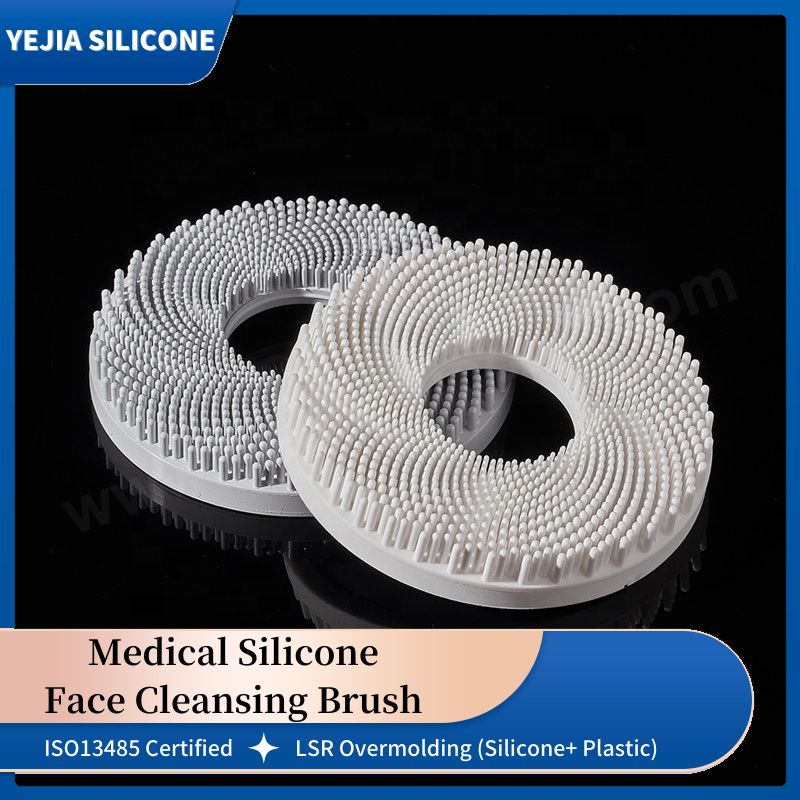 Overmolding Silicone Facial Cleansing Brush Production Process
Our Advantage
Yejia silicone, as one of the division of YEJIA Group, has been manufacturing Medical Grade, Food Grade and Optical Grade custom silicone products for over 13 years, and has established long term cooperations with many Fortune 500 companies for supplying high precision quality silicone products. Our engineers are well know the characteristics of both silicone and plastics, with over 20 years of experience in mold design and project management. Specializing in manufacturing custom silicone products, for custom silicone facial cleansing brushes, welcome to contact us.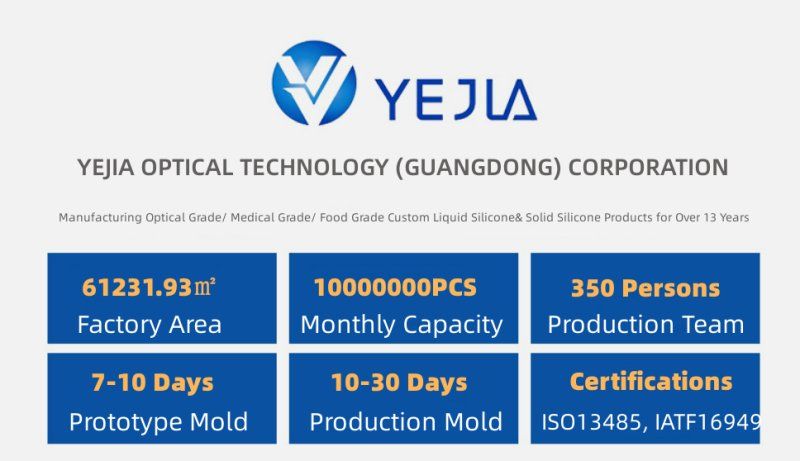 Quality Control
Every product has been carefully inspected before delivering, quality is our diginity, not a single defective product shall be outflowed.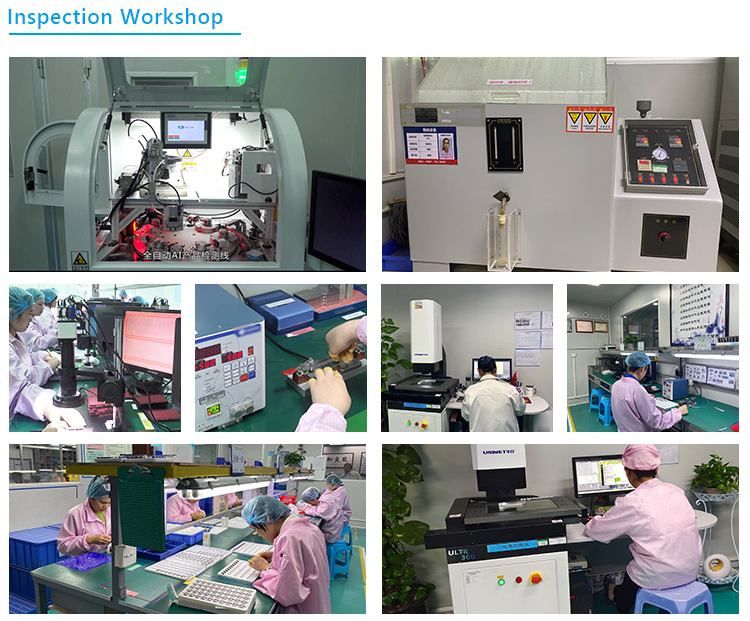 Certification
Our factory has been certified by ISO9001, ISO14001, IATF16949 and ISO13485.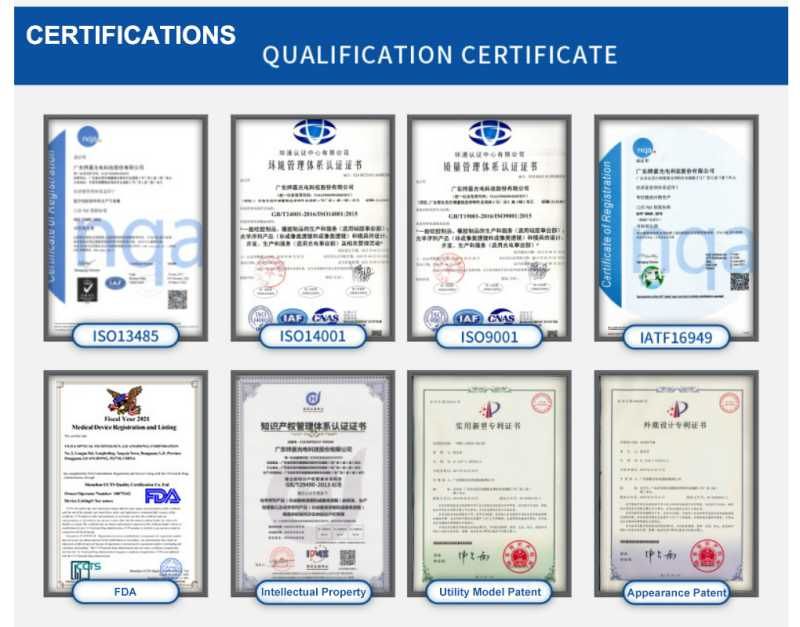 Project Process
For new projects, we can customize according to drawings and samples, the whole process will be as follows:
1. Drawings/Samples Provided by Customers
2. Project Team Arrange Product Evaluation
3. Sales team Offer the Best Quotation and Project Plan
4. Start with the Prototype Mold
5. Samples to be Confirmed by Customers
6. Move Forward to the Production Mold
7. Arrange the Mass Production
8. Manage the Orders by MES and ERP systems
9. Goods Ready for Shipment
10. Aftersale Services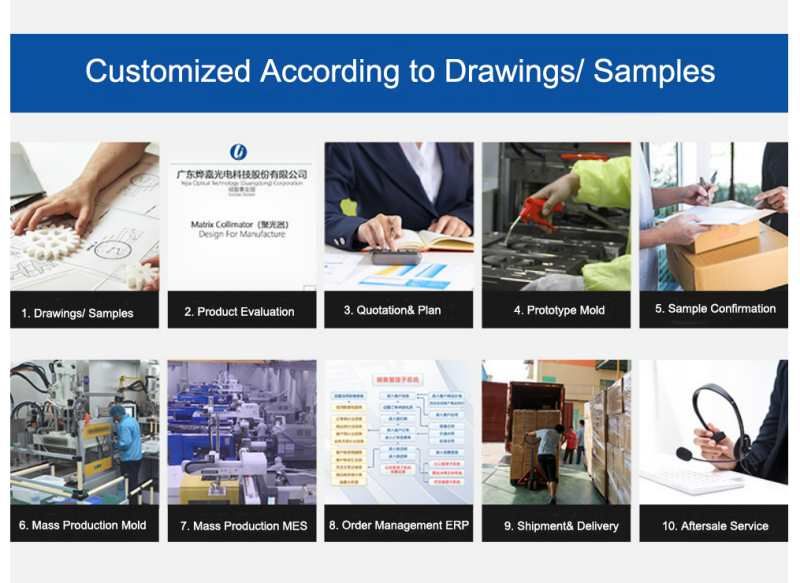 FAQ
Q: What is LSR?

A: Liquid Silicone Rubber is a non-toxic, heat-resistant and highly resilient flexible thermosetting material. LSR is a double liquid rapid vulcanization material using platinum as a catalyst. It can be injection molded, mass, rapid vulcanization, and repetitive mechanical production. It's characterized by good thermal stability, cold resistance, excellent electrical insulation properties, and no toxic substances when molding. LSR is a two-component liquid material divided into A component and B component. The mixer works to mix A and B components in a precise 1:1 ratio temperature of 170 to 200 °C.
Q: Do you offer free samples?
A: Yes, free samples can be offered, shipping costs to be paid by customers.
Q: What technics do you have?
A: We have Liquid Injection Molding (LIM), LSR Over-molding Injection, Compression Molding, Oil Spraying, UV Surface Treatment, Silkscreen Printing, Pad Printing, Laser Engraving and Assembling.
Q: What's your advantage?
A: With over 13 years of experience in silicone molding, our engineers are familiar with the characteristics of silicone, well know how to combine silicone with other materials, such as, PPSU, PC, PA, SUS, Aluminum, PCB, etc.
Q: What kind of machines do you have?
A: We have 39 sets LSR injection machines, including 9 sets ARBURG Horizontal LSR injection molding machines, and 6 sets vacuum compression molding machines.
Q: What information needed for customized silicone facial cleansing brush?
A: Usually, we would ask customers to offer us 2D&3D drawings for evaluation.
Q: What's the lead time for custom silicone facial cleansing brush?
A: For testing mold, the lead time will be about 7-10 days. For production mold, the lead time will be 15-30 days.
Q: Can I visit your factory?
A: Yes, highly welcome to visit us at your convenience. Contac us
to arrange the visiting.