Negative Pressure Ball
1. Model No.: YJ-64

2. Material: ISO10993 certified medical grade silicone with biocompatilicity testing report

3. Product Name: Negative pressure ball

4. Advantage: ISO13485& ISO9001 Certificated silicone molding factory

5. Workshop: Class 100,000 clean silicone molding production workshop

6. Mold: Customized

7. MOQ: 10,000pcs
Product Description
ISO13485 Certified Silicone Molding Negative Pressure Ball, Compression Molded Negative Pressure Ball
Negative pressure ball is a device designed to create a negative pressure environment for medical purposes. It is made of medical-grade silicone material that is safe and non-toxic for human use. The negative pressure ball works by creating a vacuum that sucks out air and other fluids from the targeted area, which helps to reduce swelling, inflammation, and pain.

Product Information
The negative pressure ball is made from ISO10993 certified medical grade silicone, and processed by compression molding. The raw material is mixed using an automatic machine in a class 100,000 clean room. This ensures that the silicone is free from any contaminants and maintains its consistency in properties, making it highly reliable for medical use. As quality and safety are paramount in the medical industry, our compression molding process guarantees that the silicone meets all necessary standards. We understand that ISO 13485 certification is crucial for medical silicone products, and we are proud to state that our factory has been certified by ISO9001, ISO14001, and ISO13485.






Model No.: YJ-64
Product Name: Negative Pressue Ball
Material: Medical Silicone
Hardness: 50 Shore A
Length: 77.4mm
Mold Cavity: 8CAV
Process: Compression Molding
Molding Temperature: 130± 5℃
Application: Medical Devices

Packaging: 100pcs/ Bag, 2 Bags/ Carton




Carton Size: 41*31*30CM




G.W.: 4.5KGS/ Carton
The negative pressure ball has become a widely used medical device for treating a range of conditions, including lymphedema, edema, and post-operative swelling. Additionally, it has proven to be an effective tool in wound care management, promoting healing and reducing the risk of infection. The benefits of this non-invasive treatment option are numerous, as it is easy to use, portable, and can be utilized in the comfort of a patient's own home. As the medical community continues to explore new treatment options, the negative pressure ball stands out as a reliable and effective tool for managing a variety of conditions. Its ease of use and portability make it an attractive option for patients seeking a non-invasive solution to their medical needs. Whether used in a clinical setting or in the comfort of a patient's own home, the negative pressure ball has proven to be an invaluable resource for those seeking relief from their symptoms.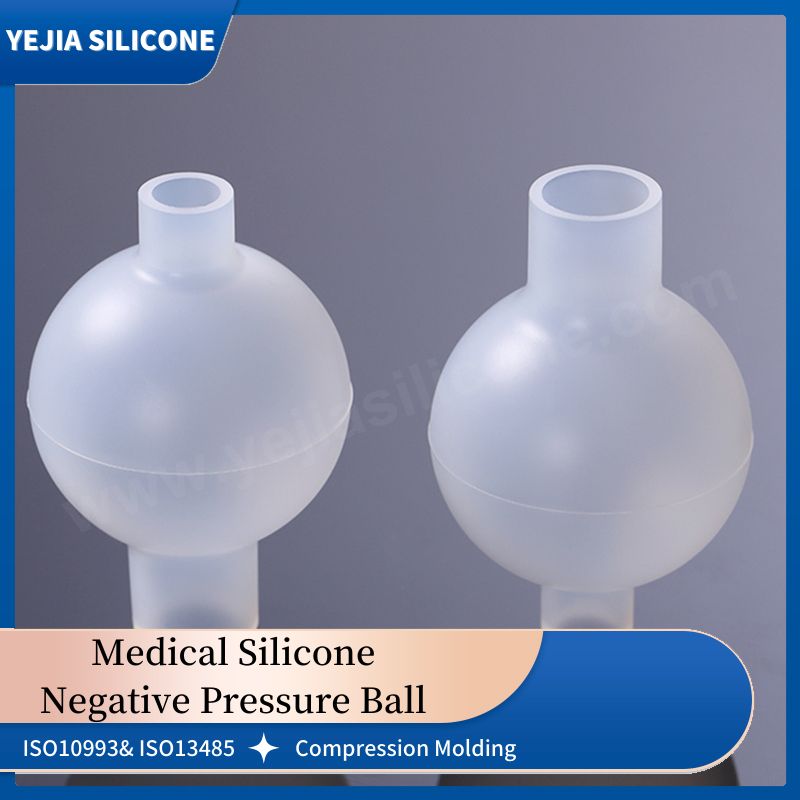 Negative Pressure Ball Production Process
Materials Mixing- Compression Molding- Deflahsing- Post Curing- Cutting- Inspection- Packaging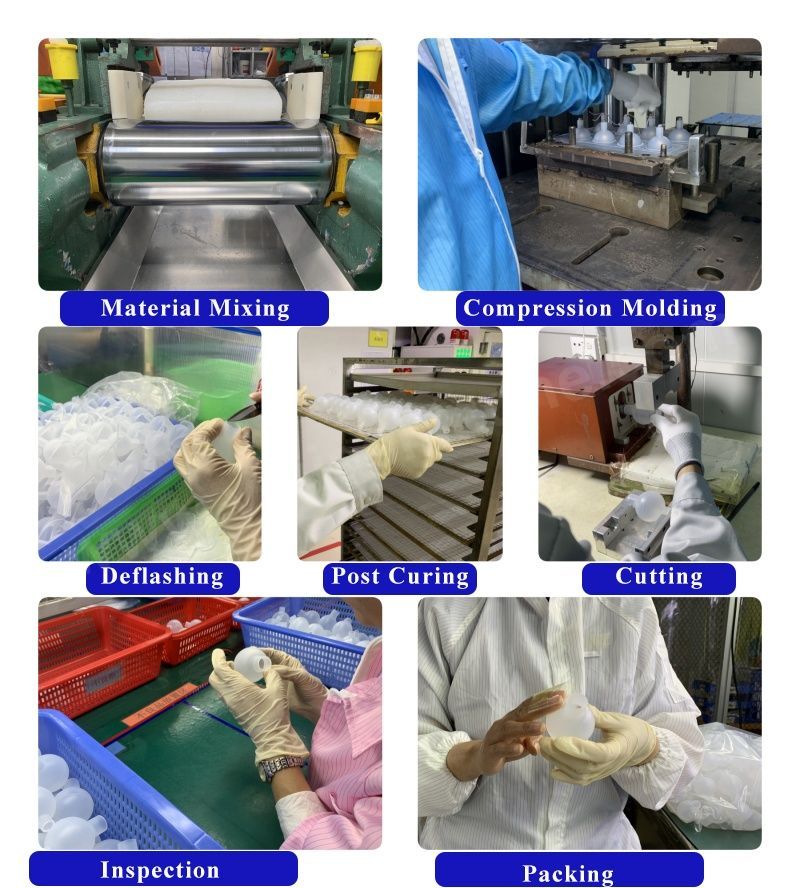 Compression Molded Medical Silicone Negative Pressure Ball Manufacturer
YEJIA has been a leading manufacturer of silicone molding products for over a decade. Our negative pressure ball is crafted with the utmost care and precision, using only the highest quality materials and manufacturing processes available. We take pride in our commitment to delivering medical silicone products that meet the highest standards of quality and safety in the medical industry. Our certifications and unwavering dedication to excellence have earned us the trust of medical professionals worldwide. If you require a custom medical silicone negative pressure ball, we invite you to contact us and experience our exceptional service firsthand.
FAQ
Q: What is negative pressure ball?
A: Negative pressure ball is a small, handheld tool used for self-massage and recovery. It uses suction to create negative pressure, which helps release tension and improve blood flow.
Q: What are the benefits of using a negative pressure ball?
A: Using a negative pressure ball can help release tension, reduce pain and soreness, improve blood flow, and promote relaxation.
Q: What should I provide for customized negative pressure ball?
A: If you're looking for customized negative pressure ball, please provide us the 2D and 3D drawings for evaluation.