Silicone Powder Puff
1. Model No.: YJ-70

2. Material: FDA food grade solid silicone

3. Process: Compression overmolding

4. Feature: Clean, soft, no smell and bacteria free silicone powder puff

5. Advantage: Custom silicone products manufacturer

6. Mold: Customized

7. MOQ: 3,000pcs
Product Description
Compression Overmolding Silicone Powder Puffs for Flawless Makeup Application, Silicone Molding Factory
Silicone powder puff is a revolutionary beauty tool that has taken the beauty industry by storm. It is a non-porous, hypoallergenic, and easy-to-clean alternative to traditional makeup sponges and brushes. It is made of high-quality silicone material that is gentle on the skin and does not absorb any product, making it more hygienic and cost-effective in the long run.

Product Information
Silicone powder puff is an excellent choice for those with sensitive skin, as it is made of hypoallergenic silicone material that is safe for all skin types. It is free of harmful chemicals that can cause irritation or allergic reactions, making it a reliable and safe option. The compression overmolding process used to create the powder puff gives it a unique structure and texture that is both soft and durable. Unlike traditional sponges or puffs, the silicone powder puff does not absorb product, which means that less makeup is wasted during application. This also makes it easier to clean and maintain hygiene.






Model No.: YJ-70
Product Name: Silicone Powder Puff
Process: Compression Overmolding
Material: Silicone+ Silicone
Hardness: 30 Shore A
Color: Transparent+ White (Pantone Number)
Mold: Customized
Size: As 2D& 3D Drawings
Surface Texture: Sand Blasting
MOQ: 3,000pcs

Silicone Powder Puff Benefits
Silicone powder puff offers several advantages over traditional makeup sponges and brushes. One of its key benefits is its ability to seamlessly blend makeup, resulting in a flawless finish without any streaks or lines. This versatile tool works well with different types of makeup, including liquid, cream, and powder products.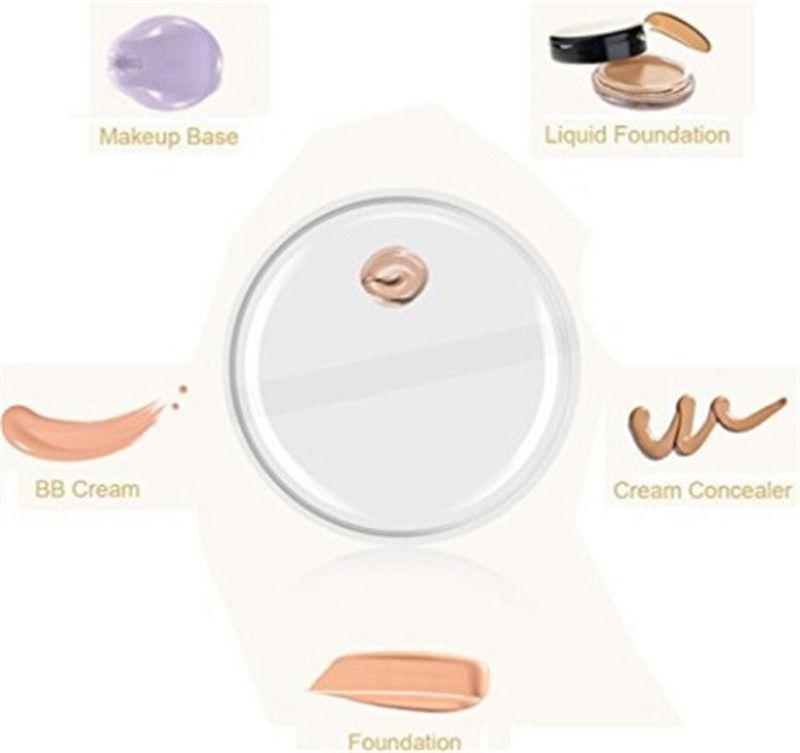 Another advantage of the silicone powder puff is its durability. Unlike traditional sponges and puffs that need frequent replacement, the silicone powder puff can last for months with proper care. This makes it a cost-effective option in the long run.
The silicone powder puff's unique design also allows for even distribution of product on the skin, making it ideal for applying foundation, concealer, blush, and even skincare products. It's a perfect tool for those with sensitive skin or allergies as it's non-porous and hypoallergenic, reducing the risk of breakouts or allergic reactions.
In addition to its practical benefits, the silicone powder puff is also eco-friendly. It doesn't require any disposable materials and can be reused for years, reducing waste and saving money in the long run.
Silicone Powder Puffs Manufacturer
Silicone powder puffs have revolutionized the beauty industry with their durability, versatility, and eco-friendliness. As a makeup enthusiast or professional, this tool is a must-have due to its hygienic and cost-effective benefits, as well as its ability to provide a flawless finish every time. The use of compression overmolding in the manufacturing process allows for intricate designs and textures that are not achievable with traditional molding methods. This technique also ensures a uniform product with consistent quality, guaranteeing that each silicone powder puff meets the same high standard. YEJIA specializes in producing high-quality custom silicone powder puffs using compression overmolding. If you are looking for customized silicone powder puffs, please do not hesitate to contact us.
People Also Ask
Q: What is silicone powder puff?
A: Silicone powder puff is a makeup applicator made of silicone material instead of traditional sponge or cotton materials.
Q: What are the benefits of using a silicone powder puff?
A: Silicone powder puffs are non-porous, which means they do not absorb product and are easy to clean. They also provide a smooth and even application of makeup.
Q: Are silicone powder puffs better than traditional sponges or brushes?
A: It ultimately depends on personal preference and the type of makeup being applied. However, many people find that silicone powder puffs provide a smoother and more even application.