Silicone Water Bottle Sleeves
1. Model No.: YJ-125

2. Material: Eco-friendly food grade silicone

3. Process: High precision compression molding

4. Feature: Heat resistant& shock resistant silicone water bottle sleeves

5. Workshop: Over 10,000 sqm silicone molding workshop

6. Certification: ISO9001, ISO14001, ISO13485& IATF16949

7. MOQ: 5,000pcs
Product Description
Water Bottle Custom Silicone Sleeve Manufacturer, Silicone Rubber Products Manufacturer
YEJIA is high quality custom silicone sleeve manufacturer in China, and our products are designed to protect your water bottle from scratches and scuffs, while also providing a comfortable grip. Silicone water bottle sleeves are becoming increasingly popular among consumers who want to protect their water bottles from damage. These water bottle sleeves are made from high-quality FDA approved food safe silicone material that is durable and flexible, making them ideal for use in a variety of environments. They are also easy to clean and maintain, which is important for people who want to keep their water bottles clean and hygienic.

Product Information
At YEJIA, we specialize in manufacturing custom silicone water bottle sleeves that are tailored to meet the specific needs of our customers. Our engineer can help improve the design of custom silicone sleeve. We also offer customization options such as compression molding, LSR injection molding, silicone overmolding, logo printing, laser engraving, which is a great way to promote your brand or business.






Model No.: YJ-125
Product Name: Silicone Water Bottle Sleeve
Material: Eco-friendly FDA Food Grade Silicone
Process: Silicone Molding
Hardness: 50 Shore A

Size: As 3D Drawing
Color: Red, Clear, Orange, Blue, Green (Pantone Number)
Temperature Resistant: -40 to 150 ℃
As a premium quality silicone sleeve manufacturer, we use only the highest quality materials and employ strict quality control measures to ensure that every product we produce meets our rigorous standards. This means that you can trust our silicone water bottle sleeves to provide reliable protection for your water bottle, no matter where you go.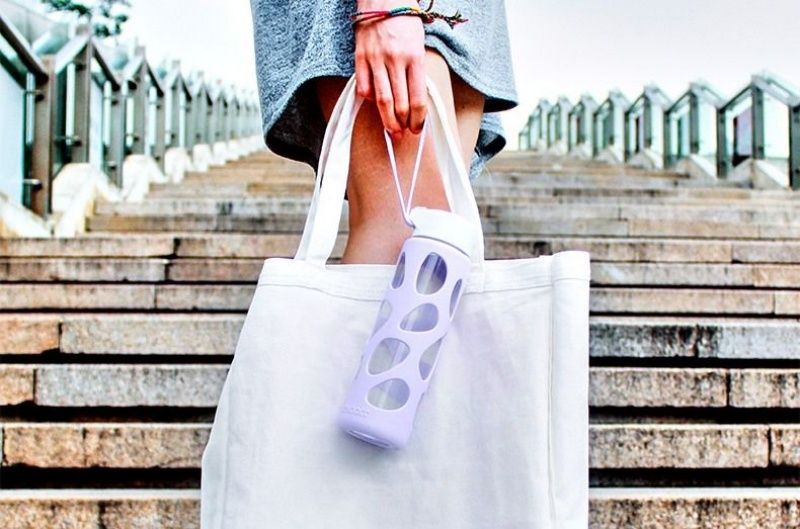 YEJIA has years of experience in silicone moulding and has developed advanced techniques for producing high-quality silicone molded water bottle sleeves. This means that we can create custom silicone water bottle sleeves that are not only durable and functional, but also aesthetically pleasing.
Silicone Rubber Products Manufacturer
In addition to our manufacturing capabilities, we also offer exceptional customer service. Our team is dedicated to providing personalized support to each and every one of our customers. From the initial design phase to the final product delivery, we will work closely with you to ensure that your needs are met and your expectations are exceeded. For custom silicone rubber products, welcome to contact us.
Contact YEJIA
If you are looking for a reliable and high-quality silicone water bottle sleeve, look no further than YEJIA. Our commitment to quality, expertise in silicone moulding, and exceptional customer service make us the ideal choice for all your silicone water bottle sleeve needs. Contact us today to learn more about our products and services for silicone moulding!

People Also Ask
Q: What are silicone sleeves?
A: Silicone sleeves are cylindrical or tubular components made of silicone material that are used to cover or protect objects.
Q: What are the advantages of using silicone for sleeves?
A: Silicone is a highly durable and flexible material that can withstand extreme temperatures and harsh environments, making it ideal for use in a variety of applications.
Q: What factors are considered when designing a silicone sleeve?
A: Factors such as the size and shape of the object being covered, the thickness and flexibility of the sleeve, and the environment in which it will be used are all considered when designing a silicone sleeve.
Q: What types of silicone material are used to produce sleeves?
A: Silicone materials such as liquid silicone rubber (LSR), high-consistency rubber (HCR), and room-temperature vulcanizing (RTV) silicone are commonly used to produce sleeves.
Q: What customization options are available for silicone sleeves?
A: Customization options such as color, texture, and printing can be added to silicone sleeves to meet specific customer requirements.