Silicone Valves Manufacturer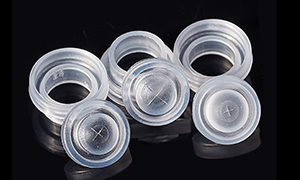 Leak Proof Flow Control Silicone Valves
Silicone valve is an elastomeric valve, also known as silicone valve seal, silicone rubber valve, silicone non return valve, silicone check valve, silicone control valve, silicone slit valve and silicone dispensing valve, made of silicone materials and processed by silicone molding, either compression molding or liquid injection molding. A silicone valve is designed to better control flow fluids at preset forces and vacuums. It opens and closes at a certain pressure, usually, to be used to dispense liquids, powders or gases.
Silicone Valves Types&

Applications
There are many types of silicone valves, here we just name some popular ones that we've produced, to know more, you can contact us to get the product catalog.
One Way Silicone Valve
Two Way Silicone Valve
Silicone valves have been widely used in the industries of Food& Beverage, Personal Care, Health Care, Automotive, Home Appliance and many others, when there is no pressure, it works like a silicone gasket, and has the perfect sealing effect, once there are a certatin pressure, the slit will be open, as it has the function of fluid flow control.

We've produced many kinds of cross slit silicone valves for liquids dispensing, such as, ketchup, mayonnaise, honey, concentrates, liquid soap, body lotion, syrup, musturd, BBQ sauce and other sauces.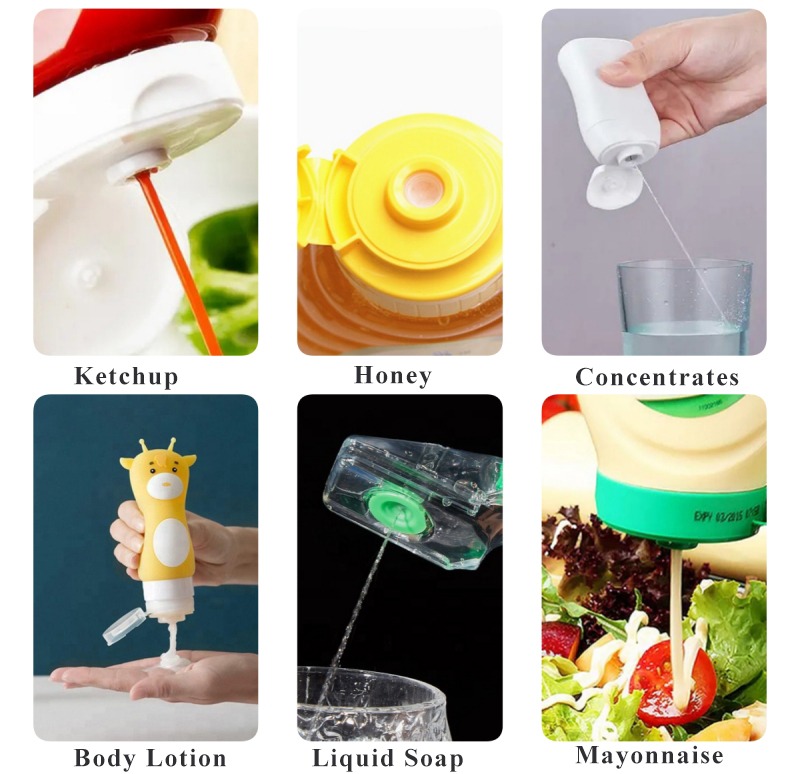 Silicone Valves Production Processes
For many customized silicone valves, since the opening pressure and flow rate will be different, so the requirements for wall thickness, radian, slit cuts are different. Silicone valves can be processed by compression molding or LSR injection molding, depending on product structure and quantity demanded. Also, the punching tools are unique for each design. As the top manufacturer of leak proof silicone valves, our factory has achieved the automatic punching for silicone valves.
Normally, the production processes for silicone valves are as below.
Step 1: Materials Preparing: silicone materials can be divided into solid silicone and liquid silicone

Step 2: Silicone Molding: processed by vacuum compression molding machine or LSR injection molding machine

Step 3: Deflashing: to remove the extra burrs

Step 4: Slit Punching: the slit cuts to be done by manual/ automatic punching machine

Step 5: Shape Punching: punch the silicone valve to single piece

Step 6: Dust Free Packaging: use an air gun to remove the dust and dots from products and pack into bags and cartons

Step 7: Shipping: check with customers to confirm the most suitable transportation method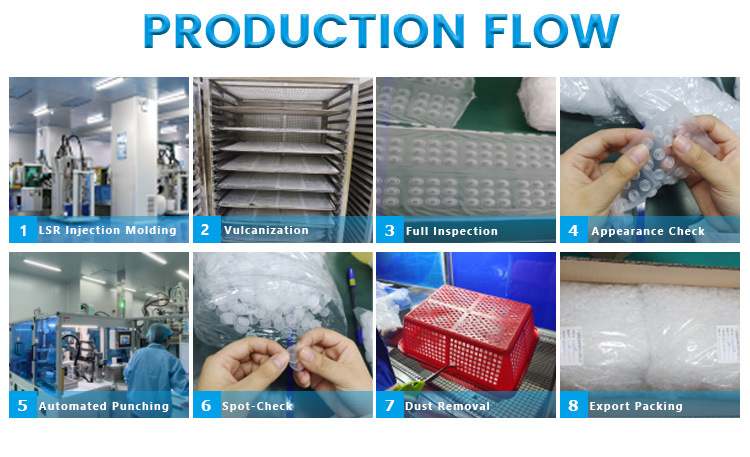 Our Advantage
Yejia Silicone is a custom silicone products manufacturer, with over 10 years experience in manufacturing silicone valves. We have developed over 50 kinds of custom silicone valves, and the annual production capacity for silicone valves reaches to over 50,000,000pcs. With in-house mold making team, advance silicone mold equipment and well trained quailty inspectors, we've set up 100,000 clean workshop for silicone valve automatic punching. Certified by ISO9001, ISO14001, ISO13485& IATF16949, our flexible manual and automatic production line can satisfy both small and large volume orders.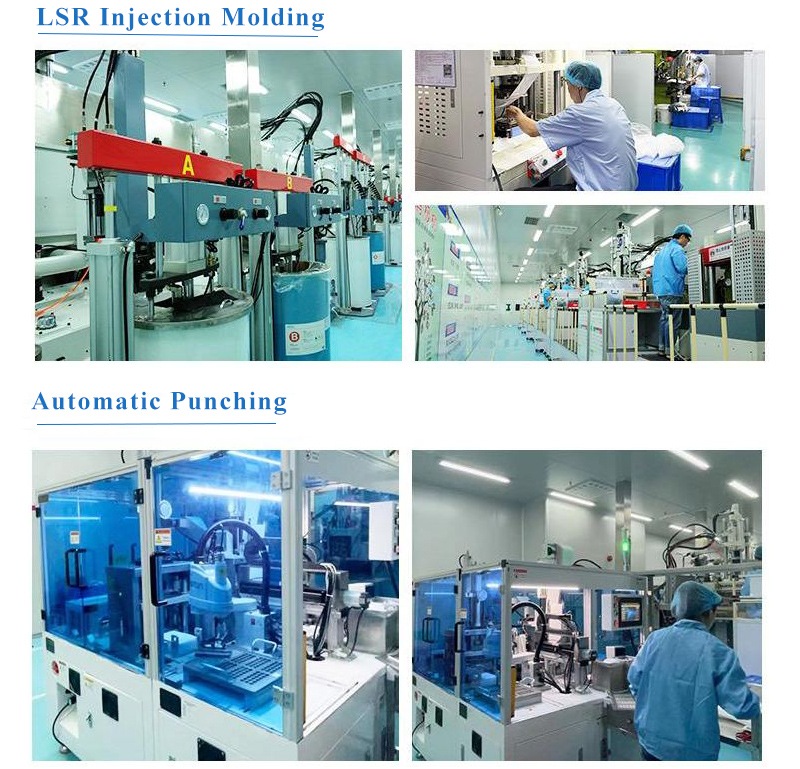 If you're looking for professional precision and premium quality silicone valves manufacturer, welcome to contact us.