28-400 Beverage Closure
1. Model No.: YJPC03

2. Product Name: 28-400 Beverage Closure


3. Neck Size: 28-400, PCO1810

4. Advantage: Theft-proof, leak-proof, two-piece and liner-less design

5. Application: Sports water bottles

6. MOQ: 50,000pcs/ lot
Product Description
Factory Price Pilfer Proof 28-400 PCO1810 Snap-on Beverage Closures Manufacturer
Snap-on beverage closures have a small lip that snaps onto the bottle to seal it shut. Snap-on beverage closure are also commonly used in non-carbonated beverages such as water, juice, and sports drinks. They are often preferred by consumers because they are easy to open and close with one hand. YEJIA produces no leakage and no spill beverage dispensing closures with cross slit silicone valves, welcome custom colors or designs.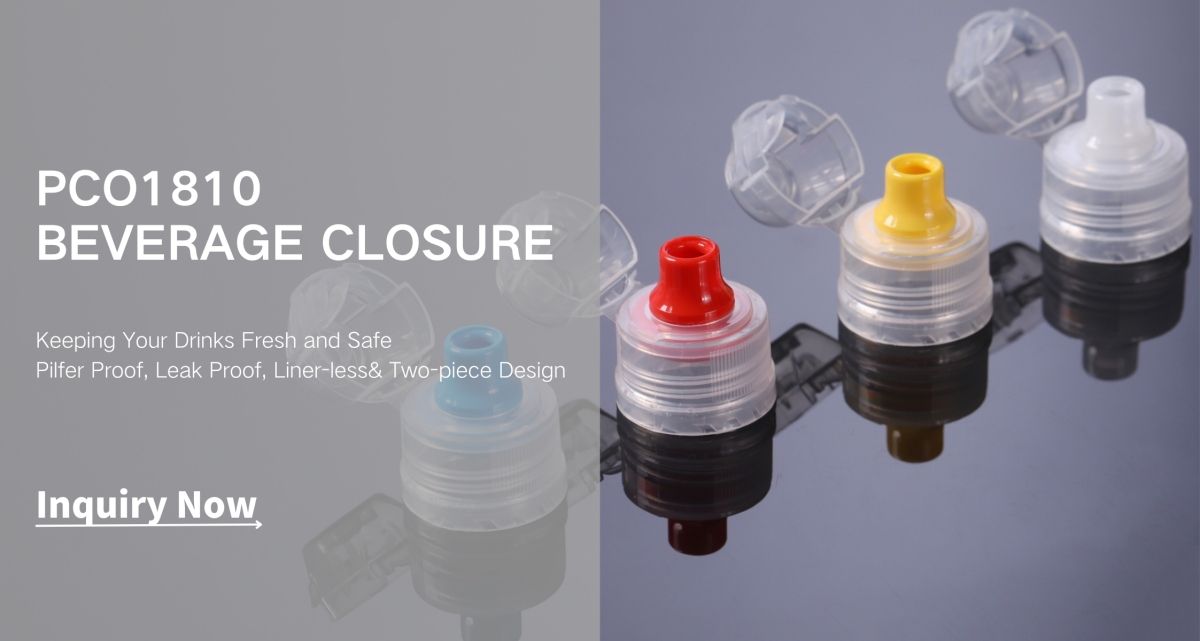 The PCO1810 28/400 beverage closure is made of food grade PP and liquid silicone materials, processed by injection molding and assembly in clean room. Designed as a pilfer proof and liner-less beverage closures for one-handed squeeze bottles, welcome to contact us to get free samples for quality checking.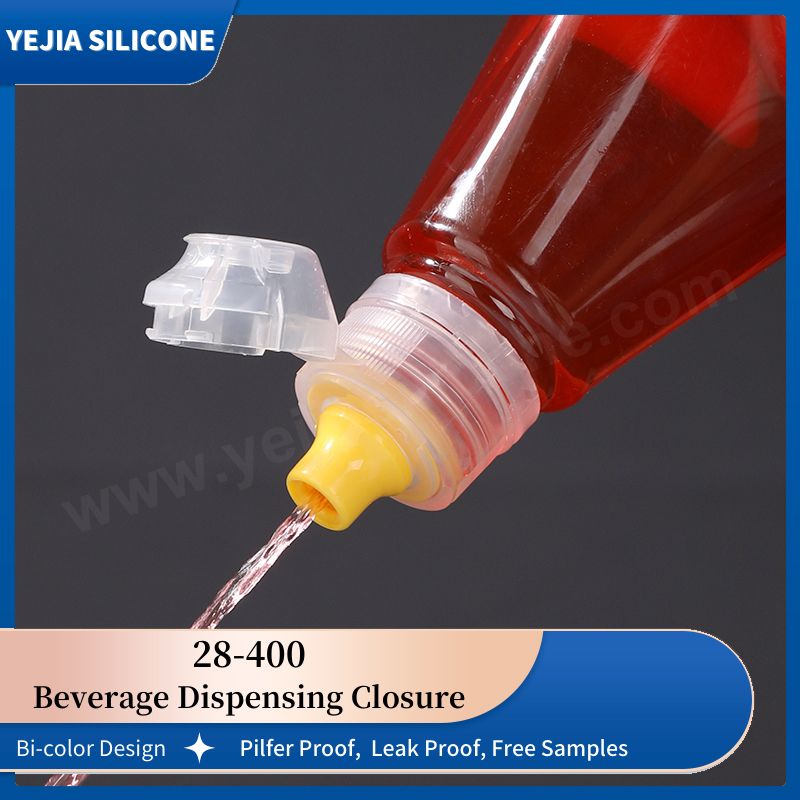 Product Information









Model No.: YJPC03
Product Name: 28-400 Beverage Closure

Material: PP+ Liquid Silicone
Neck Finish: 28-400 (PCO1810)
Outer Diameter: 32mm
Height: 36mm
Color: Clear+ White, Clear+ Yellow, Clear+ Red, Clear+ Blue, Clear+ Orange (Pantone Number)
Silicone Valve: With/ Without
Induction Liner: Liner-less
Valve Slit Size: 5*5mm

Daily Capacity: 200,000pcs
MOQ: 50,000pcs
Packaging: 1200pcs/ PE Bag/ Carton, Carton Size: 50*40*27CM
Product Size
PCO1810 28-400 Neck Size Beverage Closure




Beverage closures, also known as bottle caps, are an essential component of any beverage bottle. They play a crucial role in keeping our drinks fresh and safe to consume. The right closure can also enhance the drinking experience by making it easier to open and close the bottle and control the flow of the beverage. In addition to their functional purposes, beverage closures also have aesthetic considerations.




With advanced production equipment, we can guarantee the consistency of the closures in quality and design while in production. Each closure will fit securely and properly on the sports bottles. Also, we highly welcome custom beverage closures.




For large quantities, with fully automatice production line, which ensures there is no delay in supply chain, which will increase the efficiency and reduce the production costs for you.















Product Photos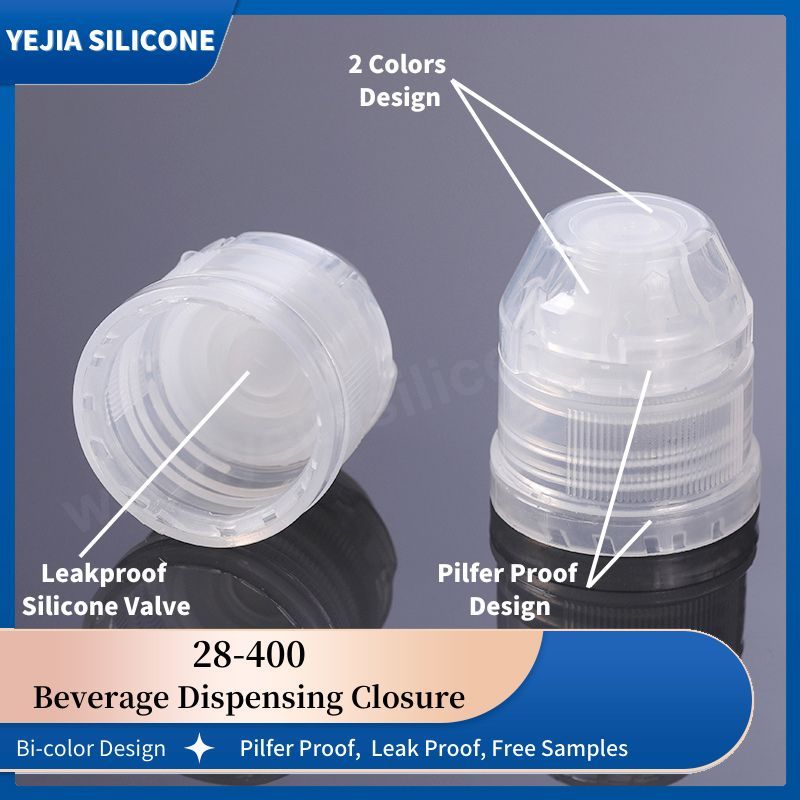 Product Applications
When choosing a beverage closure, it's important to consider the type of beverage you'll be using it for and the environment it will be stored in. If you'll be using a product in a wet or humid environment, a snap-on dispensing closure may be more suitable than a screw-on cap.
| | | |
| --- | --- | --- |
| | | |
| Pear Syrup Dispensing | Pouch Bag Dispensing | Water Bottle Dispensing |
Quality Guarantee
YEJIA produces food safe beverage closures at consistent quality, cost-effective price and fast delivery, welcome custom leak proof and non-spill beverage closures.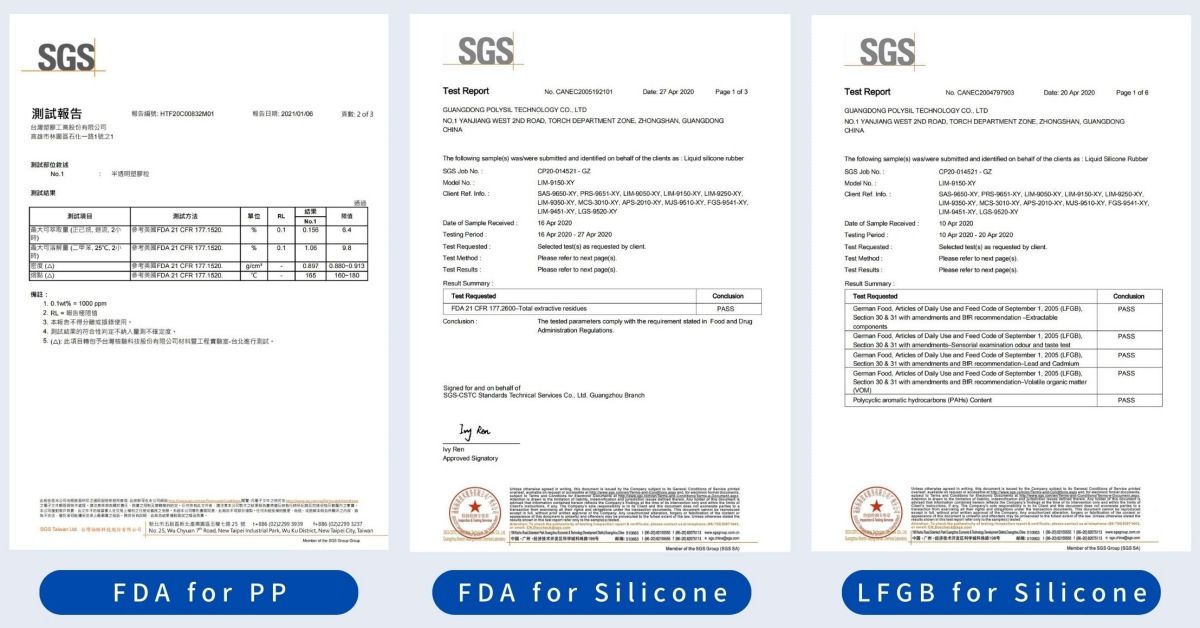 Other Squeeze Dispensing Closures
YEJIA has also developed other 3 dispensing closures, so to meet the dispensing requirements of different liquids or sauces. If needed, we can provide advice and recommendations to you on which type of closure to be used for your bottles.
| | | |
| --- | --- | --- |
| | | |
| Neck Size: 38-400 | Neck Size: 38-400 | Neck Size: 38-400 |
FAQ
Q: How to get free samples of this beverage closure?
A: Please contact us to arrange the shipment of samples.
Q: Can I change cross slit silicone valve of this beverage closure?
A: As the assembly machine is designed according to the current size, we regret that the outer diameter can not be changed, but the cross slit cut can be changed.
Q: What's the MOQ for customized colors?
A: The MOQ will be 50,000pcs/ color.
Q: How long does it take for customized colors?
A: For sampling of colors, the lead time is 5-7 working days.
Q: What's the lead time for 50,000pcs beverage closures?
A: The lead time is 7-10 working days.
Q: What's the procedure of customized beverage closures?
A: 3D Drawing- Prototyping- Sample Confirmation- Mold Drawing- Production Mold- Proofing- Sample Confirmation- Mass Production