38/400 Inverted Dispensing Cap
1. Model No.: YJPC02

2. Product Name: Inverted Dispensing Cap

3. Neck Finish: 38-400

4. Dispensing Cap O.D.: 53.3mm

5. Advantage: Leak proof, inverted design

6. Application: Ketchup, syrup, mayonnaise and othe thick sauces

7. MOQ: 50,000pcs/ lot
Product Description
38/400 Inverted Dispensing Cap with Valve, Flip Top Dispensing Cap Manufacturer
The versatility of inverted dispensing caps lies in their ability to dispense product in any orientation. This means that the cap can be flipped upside down and the product can still be easily dispensed. This can be especially important in product applications where the product needs to be dispensed from a difficult-to-reach angle. Designed with silicone cross slit valve, perfectly suits for thick sauces dispense. One squeeze, one dispensing, leak proof dispensing caps, free samples are available for testing.

Snap-on dispensing cap are often used in thick sauces dispensing, such as, ketchup, mustard, mayonnaise and so on. Made of food grade PP and liquid silicone materials, processed by injection molding. Induction liner can be provided as customer's requirements, no matter is for HDPE bottle of PET bottle, we can meet your requirements.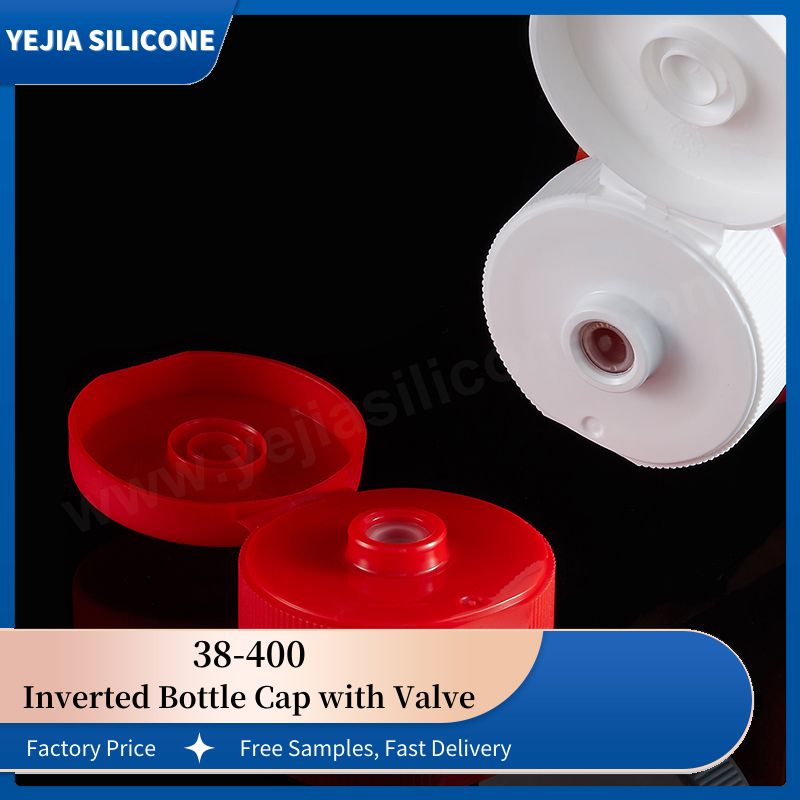 Product Information









Model No.: YJPC02
Product Name: 38/400 Inverted Dispensing Cap

Material: PP+ Liquid Silicone
Neck Finish: 38-400
Outer Diameter: 53.3mm
Height: 24mm
Color: White, Yellow, Black, Red (Pantone Number)
Silicone Valve: With/ Without
Induction Liner: Yes
Valve Slit Size: 5*5mm

Daily Capacity: 100,000pcs
MOQ: 50,000pcs

Packaging: 500pcs/ carton, carton size: 50*40*27CM
Product Size
38/400 Inverted Dispensing Cap




Inverted dispensing caps can also come in various neck sizes to fit different plastic squeeze bottles. This ensures that the cap fits securely and properly on the container to prevent leakage and spills.




This dispensing cap is with double walls, the inverted design is for thick sauces dispensing, with a leak proof silicone cross slit valve, there is no mess and just clean, even the last drop can be dispensed, no wastage any more.




For customized dispensing caps, our professional engineering team can help to develop your own production molds. Either you can provide us the 3D drawing or actual samples for evaluation.












Product Photos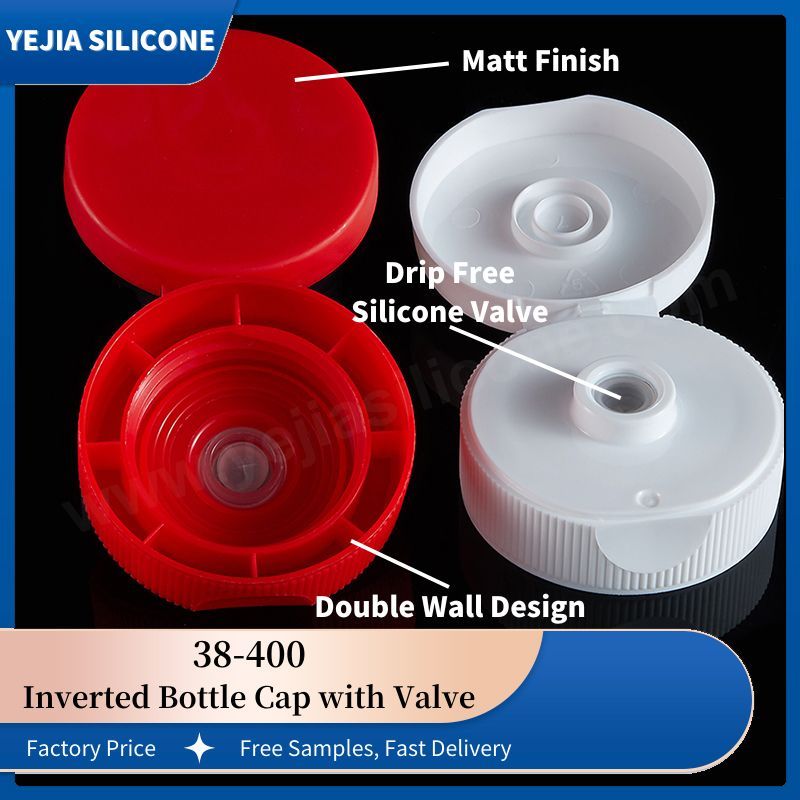 Product Applications
Inverted dispensing caps offer the versatility of upside-down dispensing for a variety of liquid products. When choosing an inverted dispensing cap, make sure to take the product to be used for into consideration.
| | | |
| --- | --- | --- |
| | | |
| Kethcup Dispensing Closure | Honey Dispensing Closure | Mayonnaise Dispensing Closure |
Product Quality Control
Certified by ISO9001 and ISO14001, here are the materials testing reports for food safe PP and liquid silicone. If needed, we can do food contact testing report free of charge when placing orders to us.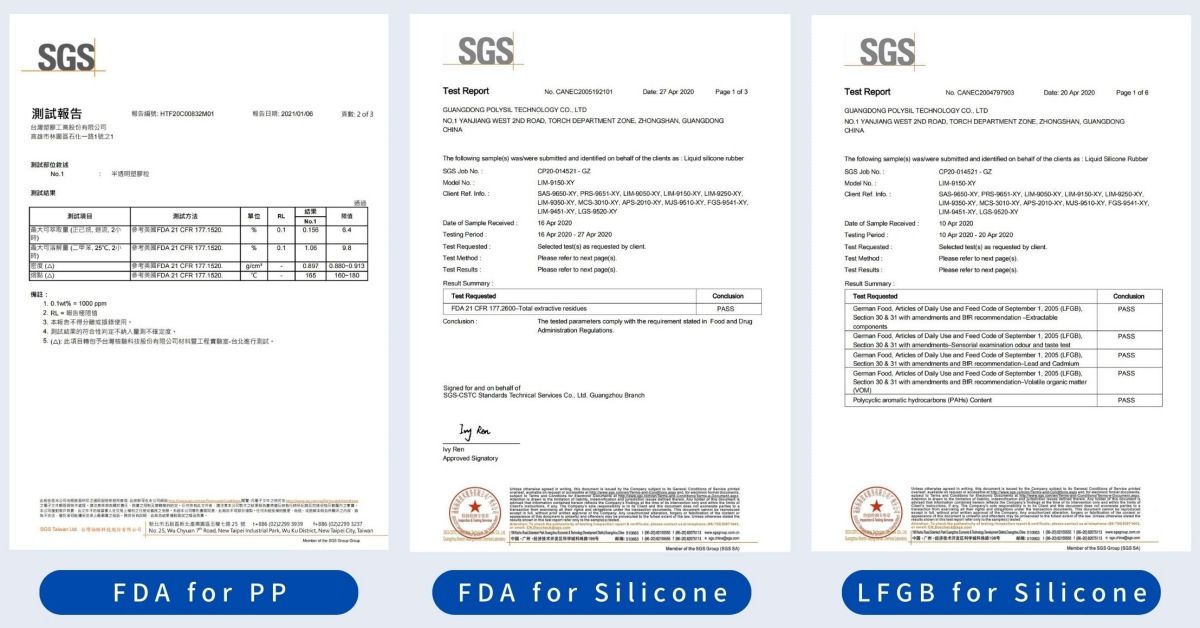 Other Plastic Dispensing Caps
YEJIA is the high quailty dispensing caps manufacturer, for now, we have also developed other 3 plastic dispensing caps, so to meet the dispensing requirements of different liquids or sauces.
| | | |
| --- | --- | --- |
| | | |
| Neck Size: 38-400 | Neck Size: 28-400 | Neck Size: 38-400 |
FAQ
Q: How to get free samples of this dispensing cap?
A: Free samples can be provided for testing, shipping costs to be freight collect. Please contact us to arrange the shipment of samples.
Q: What's the difference between this dispensing cap and the 38-400 dispensing closure?
A: Both dispensing caps are with same neck size, i.e., 38-400, but the outer diameter is different, also the product shape is also different.
Q: What's the MOQ for customized colors?
A: The MOQ will be 50,000pcs/ color.
Q: How long does it take for customized colors?
A: For sampling of colors, the lead time is 5-7 working days.
Q: What's the lead time for 50,000pcs inverted dispensing caps?
A: The lead time is 7-10 working days.
Q: What's the procedure of customized dispensing caps?
A: First, we need to finalized the product 3D drawing, then we can move to prototyping and mass production mold. For more details, please contact our sales.