squeeze water bottle one way valve
1. Food grade water bottle one way flow valves

2. BPA free, no leakage, dishwasher safe

3. One way valve to prevent spills

4. Experienced in silicone overmolded with plastic materials

5. Welcome custom silicone flow control valves

Product Description
Item No.: YJ-09

Item Name: Food Grade Squeeze Water Bottle One Way Valve, Silicone Overmolded One Way Flow Valves Manufacturer in China
Material: Food Grade Solid Silicone
Process: Compression Overmolding- Second Curing- Punching- Inspection- Packing- Shipping
Color: Red
Slit: Cross Slit
Size: As 3D drawing
Feature: Leak Proof One Way Valve
Application: Water Bottle, Sports Bottle
Description:
1. Made of food grade environment friendly and durable solid silicone& plastic raw materials.
2. Processed by compression overmolding and precision punching, with cross slit cut.
3. No leaking, one-hand silicone one way flow valves manufacturer in China.
4. The one way valve can prevent spills, no mess, easy-to-use, one handed dispensing makes you get a drink of water quickly and convenientlly.
5. Sizes, colors, patterns and slit cuts can be customized.
6. Over 10 years of experience in producing silicone molding products, 39 sets LSR injection molding machines, 6 sets compression molding machines and various class 100,000 clean production workshops, if you're looking for custom silicone control valves, welcome to contact us.

Product Photo
For product designer, silicone one way valve is a very good sealing product for sports bottles and squeeze bottles, because it not only has great sealing effect, but also can control the fluid flow. But how to make the silicone to be flexible and tough at the same time? Overmolding process will be a great solution for those products, this kind of technics can keep the product shape not deformed while not effect the flexibility of silicone raw material. If you're looking for custom silicone overmolded products, welcome to contact us.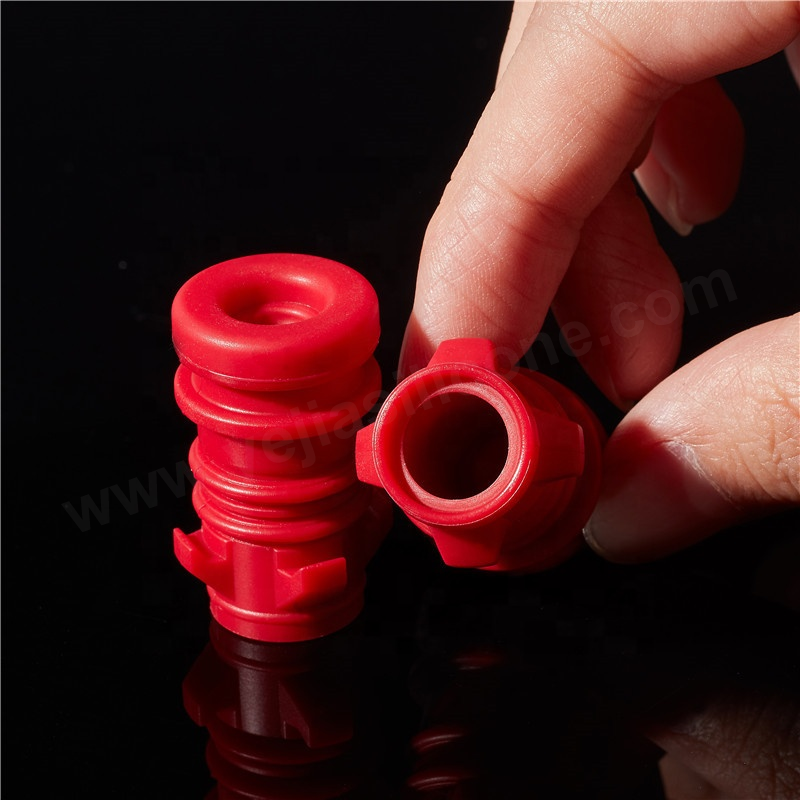 Silicone Molding Technology
Yejia Silicone specializes in producing high precision and quality silicone valves for over 10 years, since 2009, our factory focuses on researching and improving our technology of silicone molding, for now, we're able to produce food grade, medical grade and optical grade custom molded silicone products by compression molding and overmolding, LSR injection molding and overmolding.
1. Compression& LSR injection Overmolding (Silicone and other materials overmolding technology)

A1. Silicone+LED Light/Infrared Laser Parts/Optical Parts
A2. Silicone + Aluminum Alloy(AL)/ Iron/ SUS / MIM(Powder Metallurgy)
A3. Silicone+PC/PA/PET/PPSU
A4. Silicone+PCB/FPCB
2. Compression Molding
3. LSR Injection Molding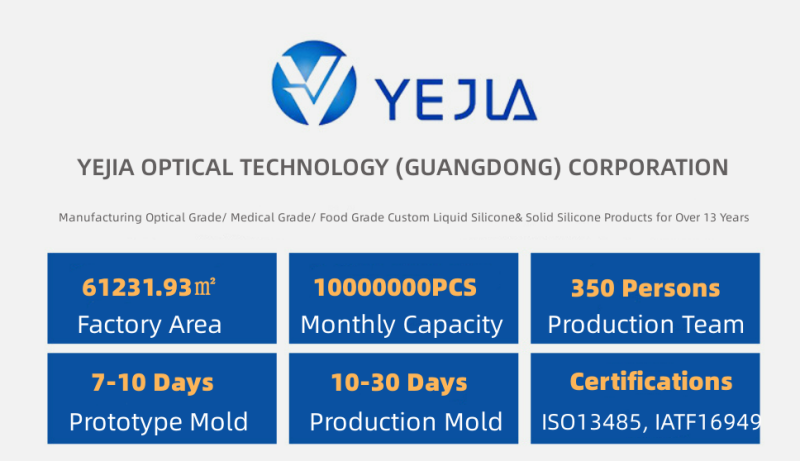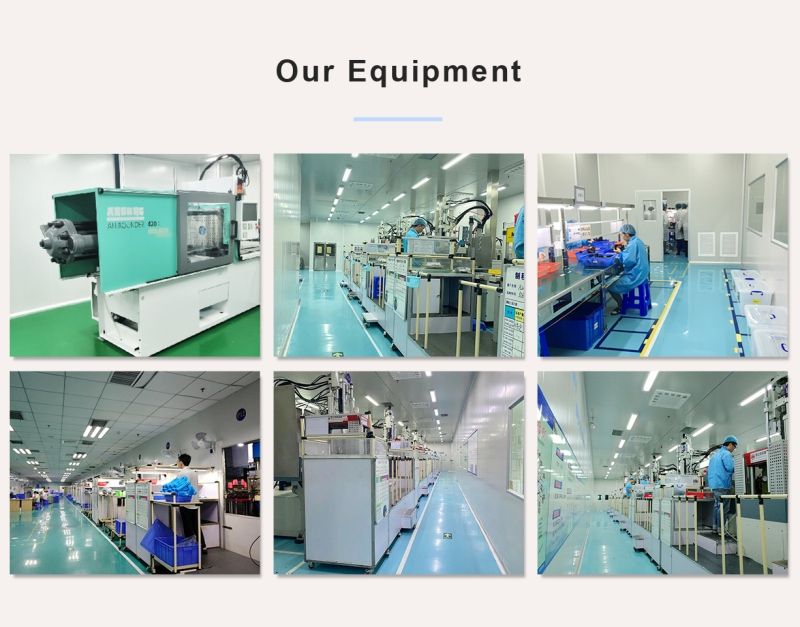 0ur factory has been certified by ISO9001, ISO14001, ISO13485& IATF16949. Most of our engineers have over 20 years experiences in R&D for silicone molded products, with our in-house mold making department, we can finish prototyope mold within 7-10 days, as to production molding, it can be finished within 15-30 days, depends on the production complexibility.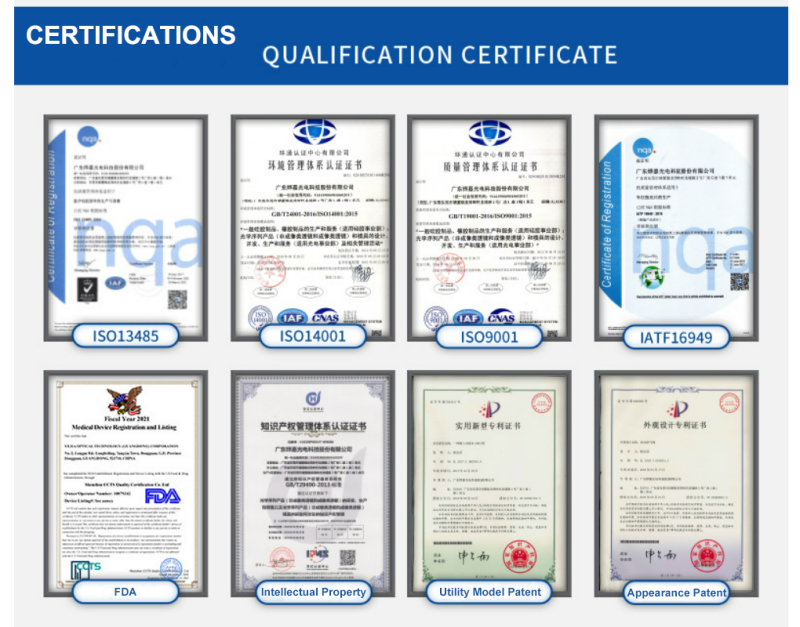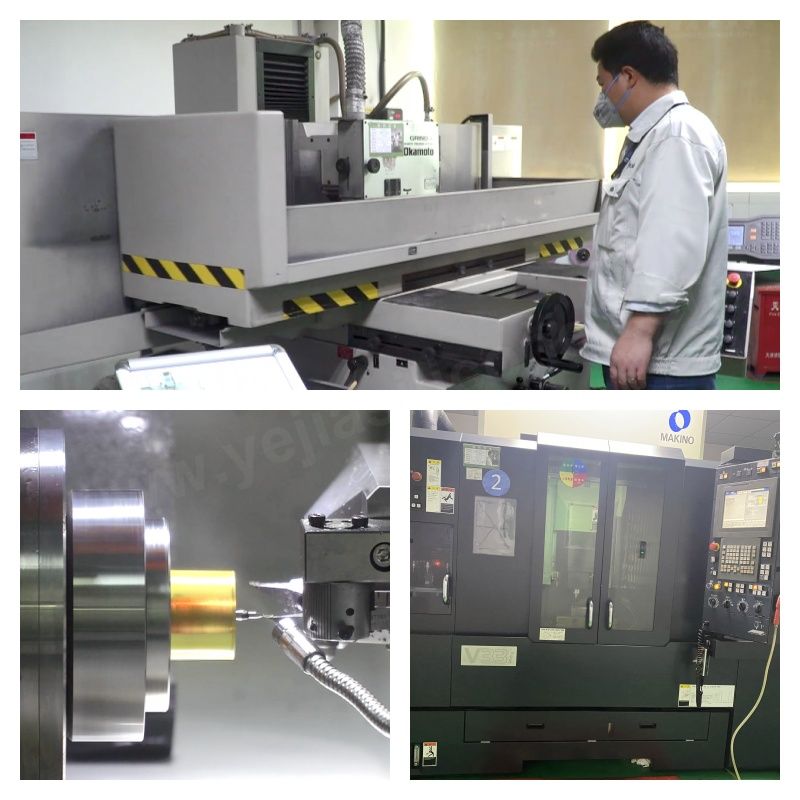 Customer Feedbacks
Our factory has helped many customers to launch their projects successfuly, here are part of feedbacks received, if you are looking for custom silicon one way valves supplier, welcome to contact us.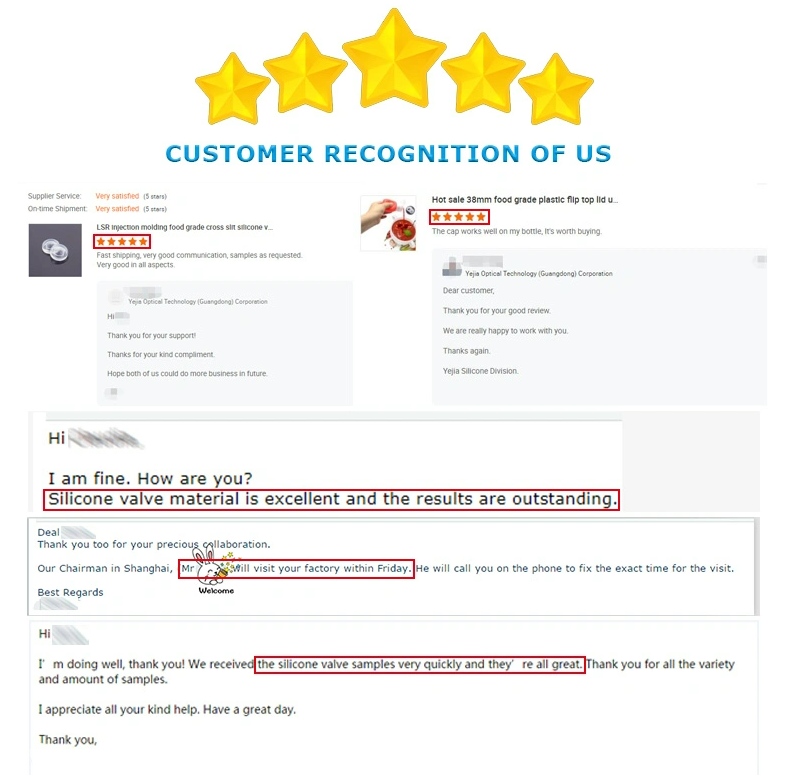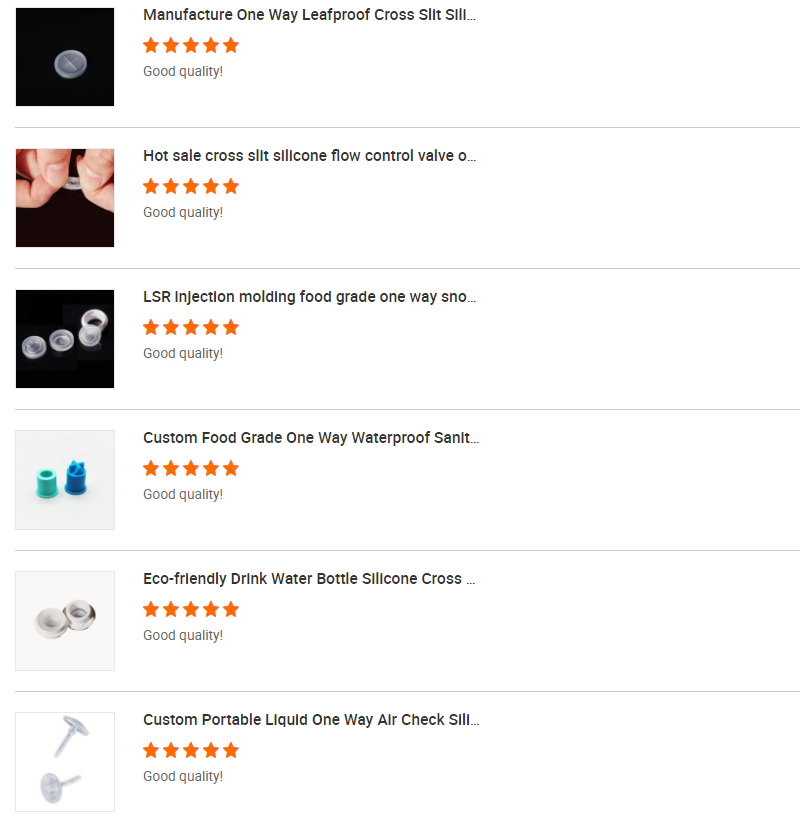 FAQ
Q: Can I get samples of this one way silicone valve?
A: Yes, samples can be offered, shipping costs to be freight collect.
Q: Can I use the mold of this one way valve?
A: We regret that the mold is customized, if needed, we can help develop your own production mold.
Q: What's the opening pressure and flow rate?
A: We regret that we only have done leak proof test, for the opening pressure and flow rate, these are tested by our customers themselves.
Q: Can you design silicone one way valves?
A: For now, we only do OEM custom molded silicone products, we regret that we can't do product design.
Q: Can I visit your factory?
A: Yes, highly welcome to visit our factory, contact us to arrange the visiting.
Application