Silicone Umbrella Duckbill Two Way Valve for Liquid Dispensing and Air Releasing
1. FDA Food Grade Silicone

2. Compression Molding Custom Silicone Valves

3. 13 Years OEM Experiences

4. Factory Price, Free Samples
Product Description
Item Name: Custom made Silicone Umbrella Duckbill Two Way Valve for Liquid Dispensing and Air Releasing
Item No.: YJUD
Material: Food Safe Solid Silicone
Color: Translucent
Hardness: 50 Shore A
Size: As 3D Drawing
Slit Option: Duckbill (-)
Slit Size: 3mm
Feature: Two Way Valve
Usage: For Liquid Dispensing& Air Releasing
Description:
This silicone umbrella ducbill valve is made of FDA approved food grade solid silicone raw materials.

Custom made silicone umbrella duckbill valve, 50 shore A hardness.

Slit type and slit size can be customized.

This silicone two way valve can be used for liquid dispensing and air releasing.

Over 13 years of experience in producing custom silicone products, with 39 LSR injection molding machines and 100,000 class clean production workshops, we highly welcome customized silicone valves.
Silicone Valve Production Flow
Normally, for flow control silicone valves, the production process as following.
1. LSR Injection Molding/ Compression Molding
2. Second Vulcanization
3. Full Inspection
4. Apperance Checking
5. Automatic Punching Production
6. Spot Check
7. Dust Removal
8. Packaging
9. Warehouse

10. Shipping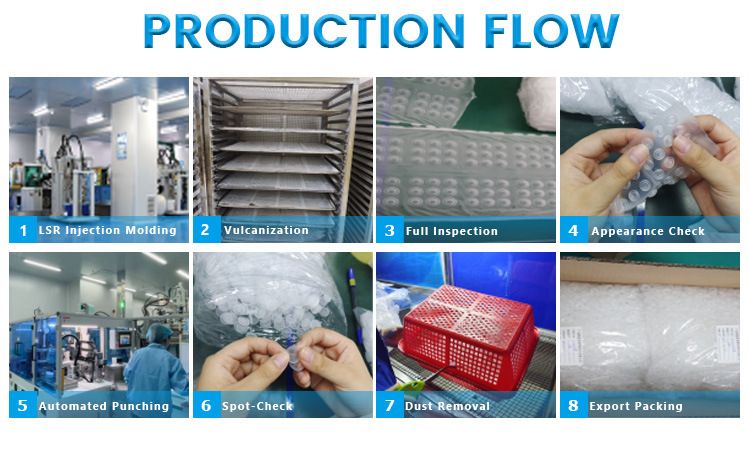 Our Advantage
For over 13 years, our factory focuses on producing various customized silicone valves according to customers' drawings or samples. With technics of silicone compression molding, LSR injection molding and overmolding, our engineers work together with customers, to start with prototype molds, then move forward to mass production molds. Experienced in high precision custom silicone control valves, we've supplied to many brands. Certified by ISO13485, ISO9001, ISO14001& IATF16949, and we have different clean production workshops, so to support customers different requirements.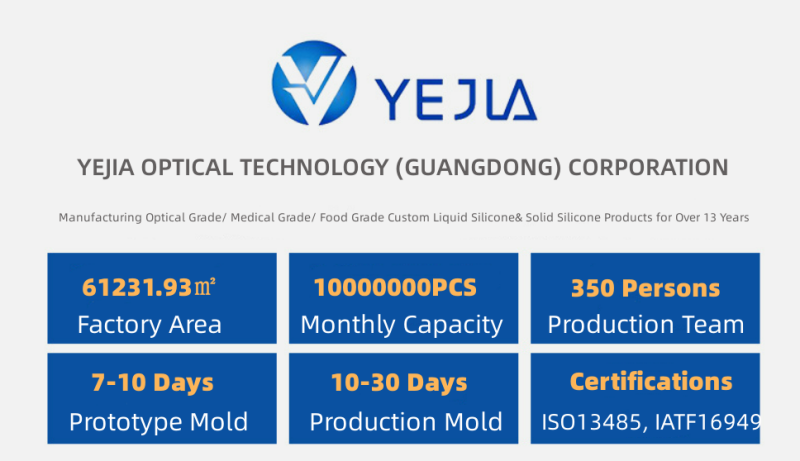 Customer Reviews
Taking our customers as our partner, always do our best to support customers' needs, we've established the long term cooperation with most Fortune 500 enterprises.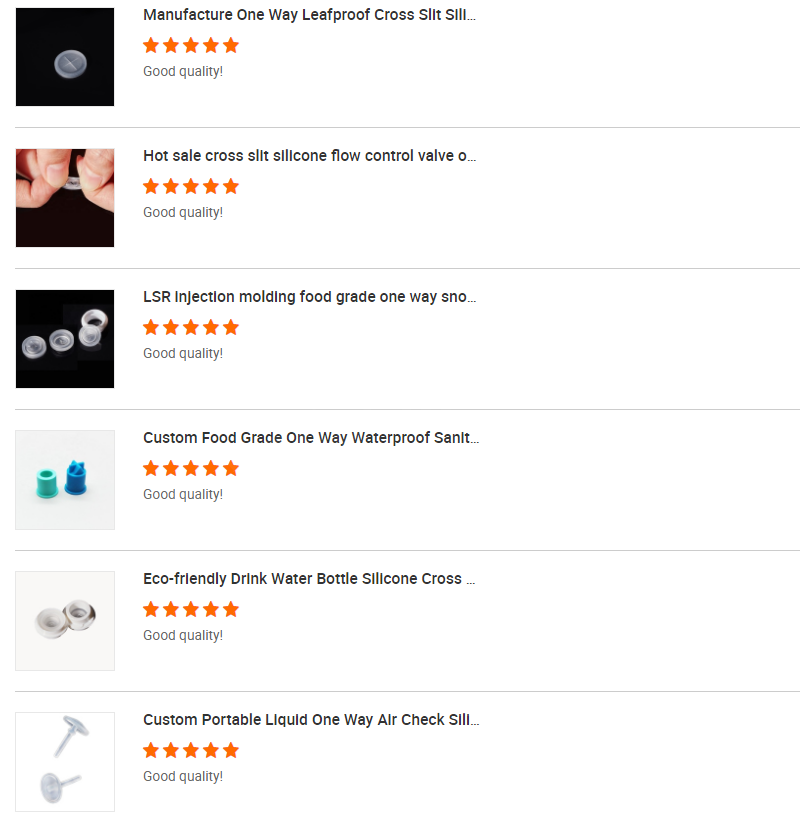 FAQ
Q: Can I get free samples of this silicone umbrella duckbill valve?
A: Yes, free samples can be offered, shipping costs to be freight collect.
Q: Is this mold public or customized?
A: This mold is customized, if needed, you may need to develop your own tooling.
Q: What's the application of this silicone two way valve?
A: This silicone valve is used to control liquid dispensing, at the same time, to allow the air to enter.
Q: Can I change the color of this umbrella duckbill check valve?
A: Yes, the color, hardness, slit type and slit size can be customized.
Q: What should I offer to customize a silicone flow control valve?
A: Please offer us 2D, 3D drawings of actual samples, so our engineers can evaluate accordingly.
Q: Can I visit your factory?
A: Yes, we highly welcome customers to visit us, please contact us to arrange the visiting?
Q: Do you make the mold by yourself?
A: Yes, with our own mold making dept., the silicone valve molds are make in-house.
Q: What's the lead time for molds?
A: For prototype mold, the lead time is 10-18 working days, for mass production mold, the lead time is 15-35 working days. Exact lead time shall be subjected to the final quotation.
Application