LSR Molding Silicon Optics
1. 94% light transmission, UV resistance and temperature resistance

2. Class 100,000 clean LSR molding production workshop

3. In-house mold making department

4. Custom flash free silicon optics

5. Samples can be offered for quality checking

Product Description
UV Resistance LSR Molding Silicon Optics Factory
Our factory specializes in producing high precision and premium qulaity LSR injection molding and overmolding silicon optics, which are widely used for automotive headlights, indoor and outdoor LED lighting. For over a decade, we've been the top manufacturer of silicon optical lenses.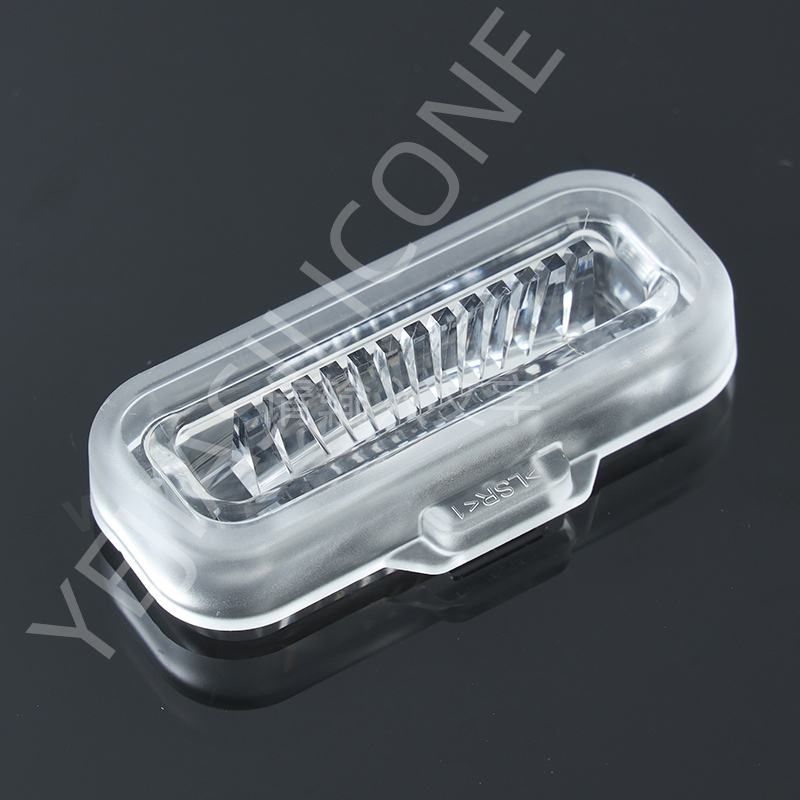 LSR molding silicon optics is also called LSR molding silicon lens, LSR silicon condensor, made of ultra transparent optical silicone, processed by liquid injection molding. The light guide pins are difficult to process, because each pin has different angle. Yejia silicone has been producing various silicon optics for automotive headlights, as it's an important optical component for ADB (Adaptive Driving Beam) lighting, and we've supplied liquid silicon optics to many famous automotive makers. If you're looking for custom silicon optics, welcome to contact us.
Product Specification
This silicone optics is made of no-yellowing and high light transmission optical silicone, produces in class 100,000 clean production workshop and class 10,000 light performance inspection clean room. With professional engineering team, advanced mold making team, imported ARBURG LSR injection molding machines, our factory aims to be the leader of silicon optics manufacturer.
| | |
| --- | --- |
| Item No.: | YJ-99 |
| Material: | Silicone Optical |
| Hardness: | 80 Shore A |
| Surface Polish: | A1 |
| Size: | 50*25*8mm |
| Process: | LSR injection molding-Deflashing-Inspection-Dust Free-Packing-Delivery |
| Workshop: | Class 100,000 Clean Production Workshop |
| Light Transmittance: | 94% |
| Heat Resistant: | -40~150 Celsius Degrees |
| Application: | Automotive Headlights |
Silicon Optical Properties
The silicone optics is resistant to UV, high& low temperatures, which perfectly suits for high power LED lightings.The liquid silicone molding optical lens is almost static free, designed with waterproof silicone sealing ring, can be used for LED lighting for gym, harbour, tunnel and other harsh conditions.




DOWSIL

Moldable Silicone

PC
PMMA
Glass
Light Transmittance
94%
88-90%
93%
95%
Refractive Index
1.42
1.58
1.49
1.52
UV Resistance
High
Low
Medium
High
Chemical Resistance
Medium
Medium
Low
High
Service Temperature Masimum (℃)
> 150
120
90
>200
Yellowing★
Low
High
High
Low
Micro Detail Replication
High
Low
Medium
Low

Ability to Mold Large and Thick Parts
High
Low
Low
Medium
Minimum Thickness★★
<0.5mm
2mm
2mm
-

Draft Angle (Manufacturing)★★
<0°
1 to 2°
1 to 2°
-
Weight
Low
Medium
Medium
High
Flexible Material- Integration
High
Low
Low
Low
Feature: optical silicone is a kind of material that is UV resistance, anti-yellowing, temperature resistance, high light transmittance and low refractive ratio.
LSR Molding Silicon Optics Application

Silicon optics is get popular because its great advantages in anti-yellowing, temperature resistance and high light transmission, and it can be widely used in indoor& outdoor LED lighting, such as, architectural lighting, horticultural lighting, automtive headlight and LED display, for example, AR/VR lenses. If you want to customize your own LSR molding optics, welcome to contact us.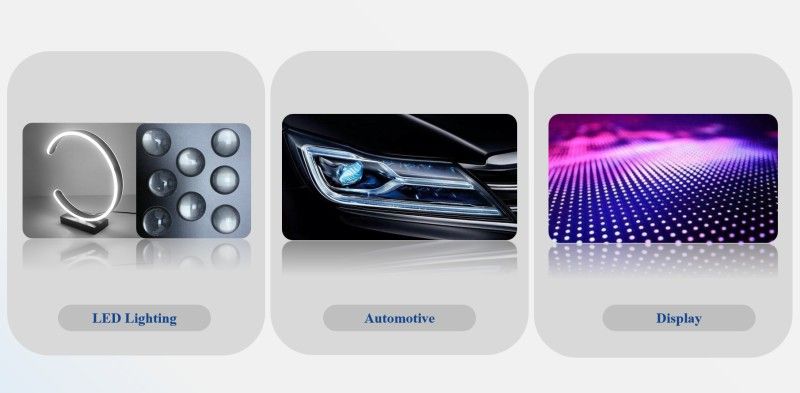 Why Choose Us
Yejia silicone has produced food grade, medical grade and optical grade silicone molded products for many years, with over 20 years of experiences in silicone molding, including compression molding, liquid injection molding and silicone overmolding. For now, we have over 10,000 square meters workshop for silicone molding, various class 100,000 clean production workshops. If you're looking for LSR molding silicon optics, welcome to contact us.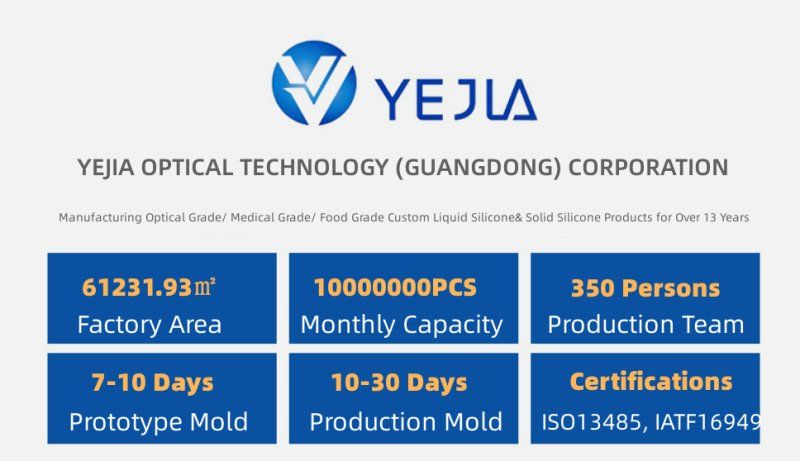 Production Equipment
Our factory owns 39 sets LSR injection molding machines, including 9 sets Arburg Liquid injection molding machines, 6 sets compression molding machines and over 200 Sumitomo plastic injection molding machines. For custom silicone molding or plastic injection molding products, welcome to contact us.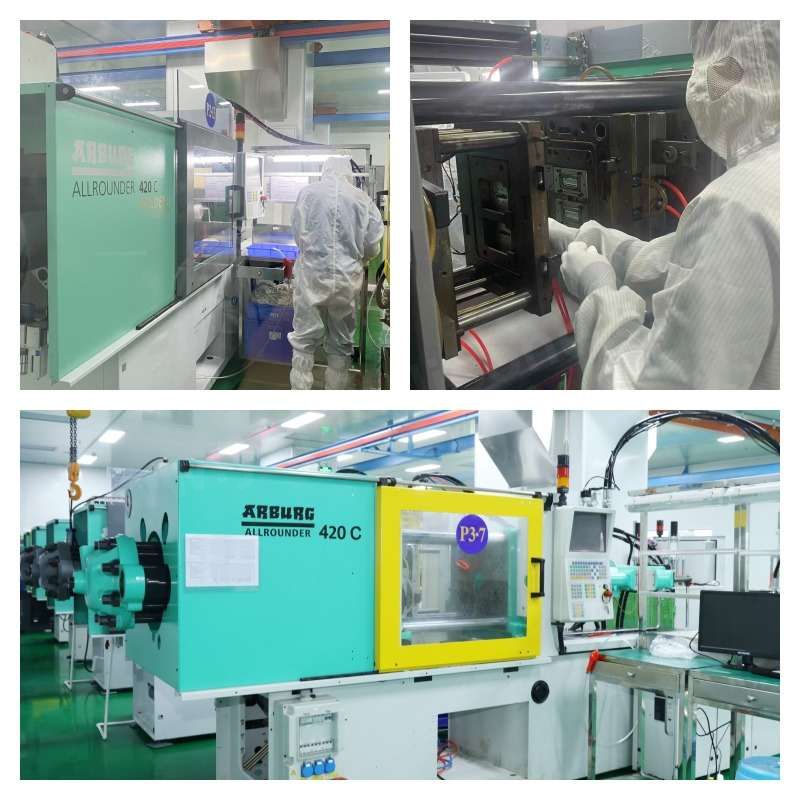 Mold Making

To ensure mold tolerance and precision, we have our own in-plant mold making department.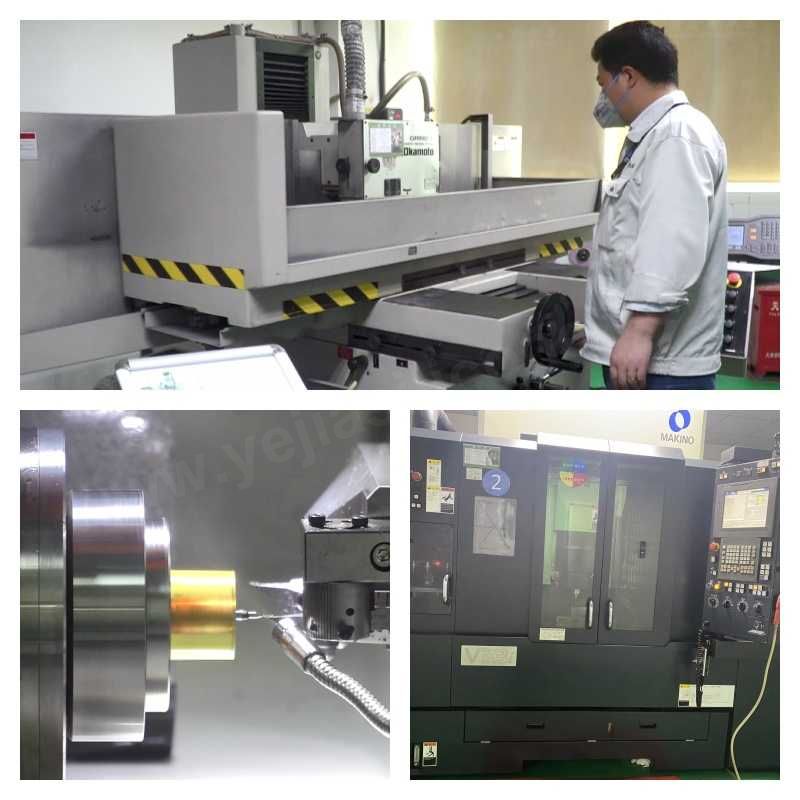 Quality Certification
Our factory has been certified by ISO9001, ISO14001, ISO13485 and IATF16949, also we've been authorized as SONY's Green Partner.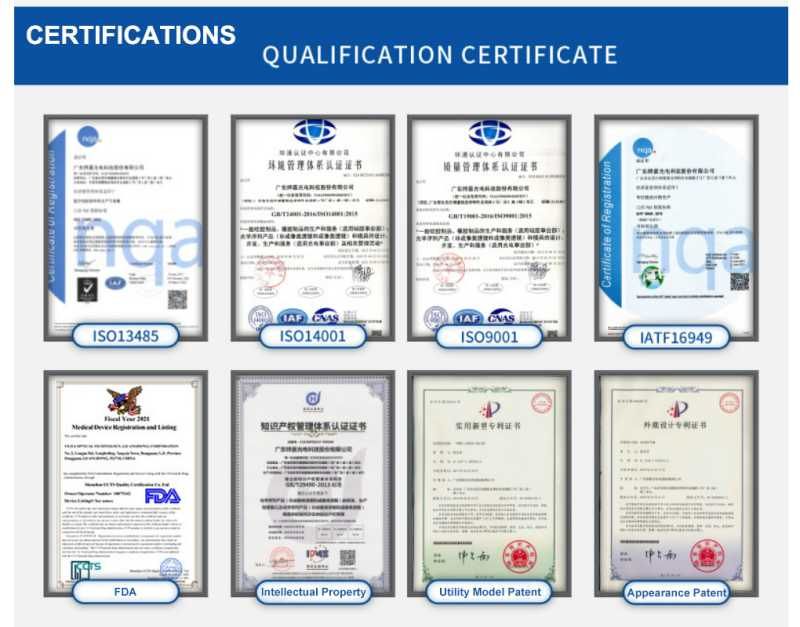 FAQ
Q: What's the advantage to choose LSR rubber to make silicon optics?
A: Comparing to Plastic, the properties of light transmittance, anti-yellowing and weathering resistance are better. Comparing to Glass, the optical silicone is easy to shape, the fluidity makes the complex or micro-structure designs moldable.
Q: What's the level of your clean production workshop?
A: Currently, for Liquid Injection Molding, the workshop is Class 100,000, while for plastic, our factory has Class 10,000, or even Class 1,000 clean workshops.
Q: Can you design the LSR molding silicon optics?
A: For now, we just do OEM designs. Our team is unable to do the product design.
Q: What should I offer to custom LSR silicone optics?
A: Pls. offer us 3D drawing and performance requests.
Q: Can I get samples of injection molding silicon optics?
A: Yes, samples can be provided for quality checking, shipping costs to be paid by customers.