18.4mm Silicone Air Release Valves
1. Model No.: YJ-12

2. Material: High quality FDA food grade silicone

3. Process: Compression molding

4. Application: Custom silicone air release valves for lunch boxes

5. Workshop: Over 10,000 silicone molding production workshops

6. MOQ: 30,000pcs

Product Description
Food Grade One Way Silicone Air Release Valve, Compression Molding Silicone Air Release Valves Factory in China

Yejia silicone produces all kinds of silicone valves for over a decade, such as, cross slit valves, air relief valves, umbrella valves, duckbill valves and so on. If you're looking for professional manufacturer of custom silicone air release valves, welcome to contact us.
Product Specificaiton
The air release valve is made of environment friendly FDA food grade, processed by vacuum compression molding. One is designed to allow air comes in, the other is designed to exhaust the air out. Used for microwave heating, so there is no need to open the lid.
| | |
| --- | --- |
| Item No.: | YJ-12 |
| Product Name: | 18.4mm Silicone Air Release Valve |
| Material: | FDA Food Grade Silicone |
| Hardness: | 50 Shroe A |
| Color: | Grey, Brown |
| Outer Diameter: | 18.4mm |
| Slit Type: | Cross Slit |
| Slit Size: | 5*5mm |
| Product Viscosities: | Air |
| Application: | Preservation Box, Lunch Box, Fresh Keeping Food Container (Microwave Heating) |
Silicone Air Release Valve Production Flow
No matter for LSR injection molding silicone control valve or compression molding silicone check valves, we'll do the post curing to deodorize the smell and low molecular in the silicone raw materials. Every silicone air release valve has been inspected fully in case any defective products flow out.
| | | | |
| --- | --- | --- | --- |
| Silicone Molding | Secondary Vulcanization | Full Inspection | Appearance Check |
| Automatic Punching/ Manual Punching | Spot Check | Dust Removal | Packing and Shipping |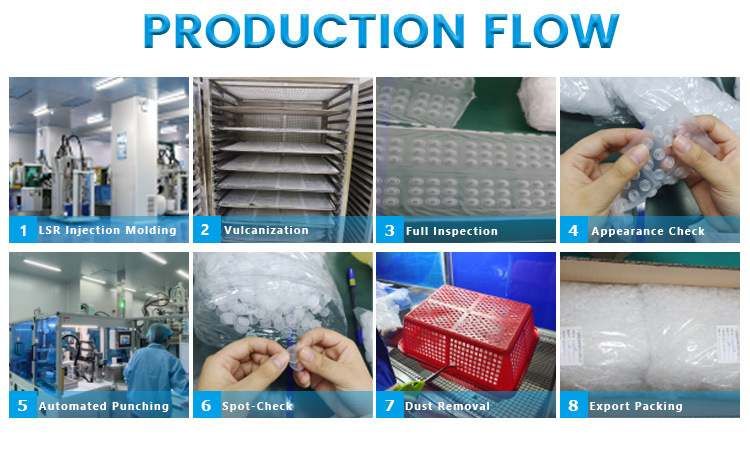 Silicone Air Release Valves Application
Taking lunch is the most common thing for office worker, and most of us should have used the Microwave to heat our own lunch. As you may know, we should open the lid, put the box into the microwave oven, then start heating, with this silicone air release valve, you just need to put the food container into the oven, as usual, one silicone valve will be allow the air come into the container, the other silicone valve will let the air go out from the container, so to make sure you lunch is fully heated and also as delicious as original.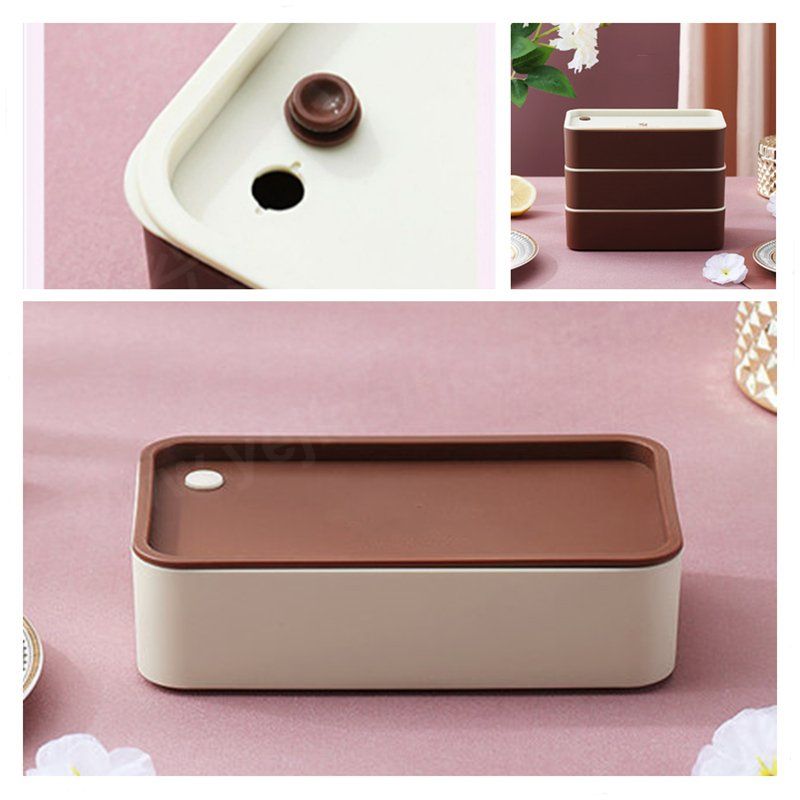 Our Advantage
Yejia silicone specializes in producing various silicone valves for over 13 years, our engineering team has help many customers develop customized silicone rubber valves successfully, such as, no drip valve for sports water bottle, one way valve for fermentation lids, silicone sealing valve for bottom liquid filling cups, duckbill valve for liquid toothpaste dispensing, as long as you have the drawings or actual samples, our team will be able to help develop the customized silicon valves for you. For customized silicone air release valves, our engineers highly suggest to open the prototype mold to validate the product structure at first.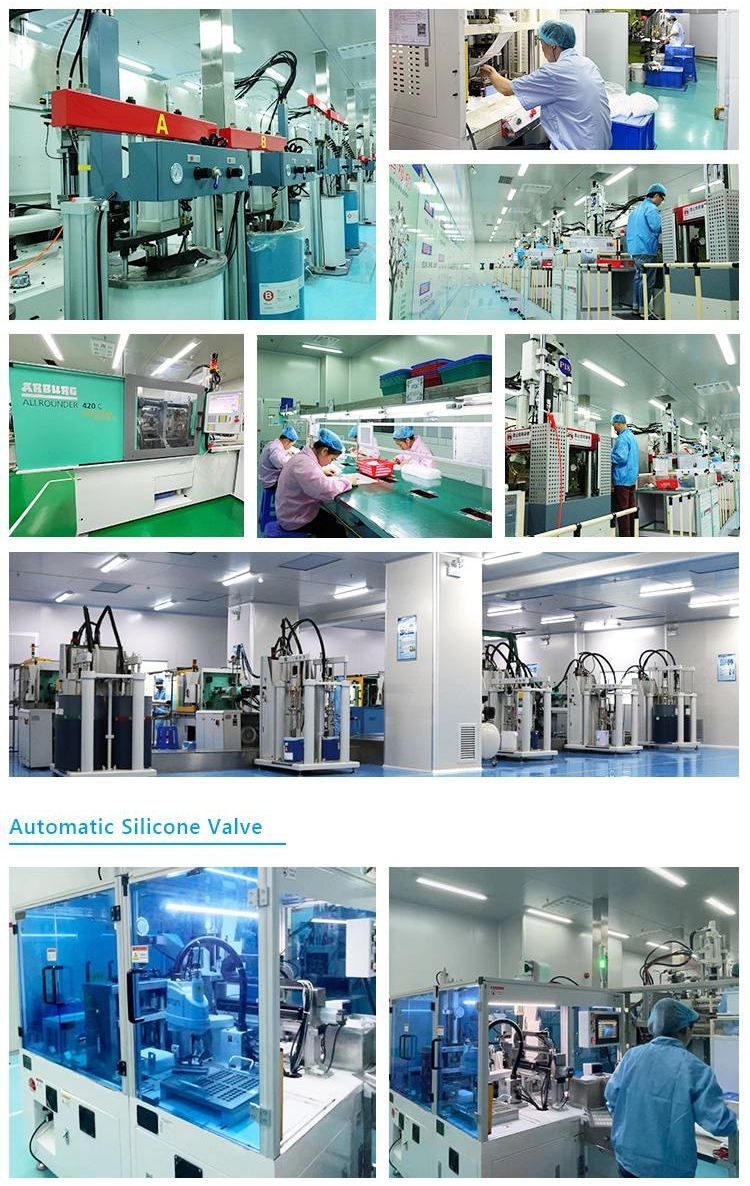 Quality Certification
Currently, our factory has been certified by ISO9001, ISO13485, ISO14001 and IATF16949, we can produce both food grade silicon slit valves, also medical grade silicon check valves, for custom silicone air release valves, welcome to contact us.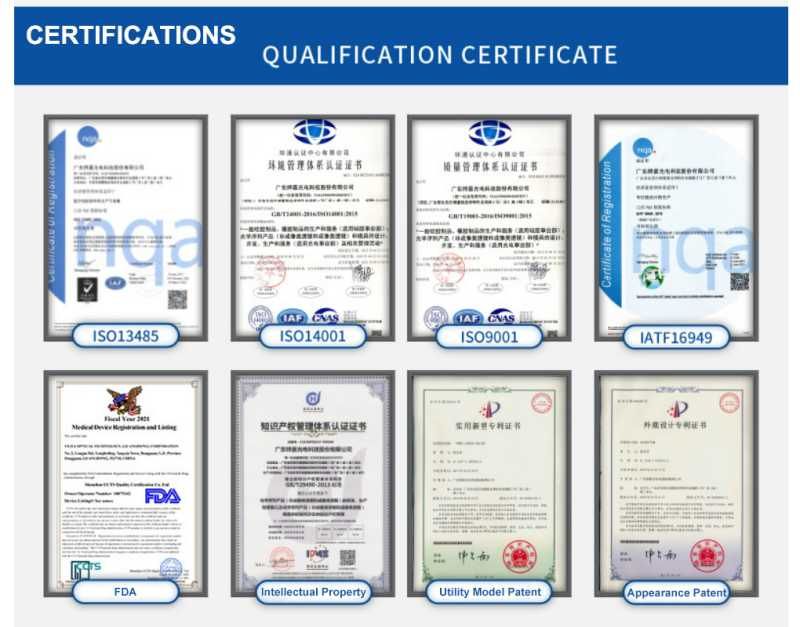 FAQ
Q: Can I get free samples?
A: Yes, free samples can be offered, shipping costs to be freight collect.
Q: Can I use the mold of this silicone air release valve?
A: We regret that the mold is customized, if needed, you will have to develop your own mold.
Q: Can I change the slit type?
A: Yes, for now, we have developed I shape, X slit, snowflake, asterisk slit cuts, and we highly welcome customized slit cuts.
Q: How to customize a silicon air release valve?
A: Please offer us the 2D and 3D drawings, if there are actual samples available, kindly provide to us for evaluation.
Q: How long does it take for developing molds of silicone air release valves?
A: For prototype mold, it takes 7-10 working days, for mass production mold, it takes 15-25 working days.
Q: Can I visit your factory?
A: Yes, highly welcome to visit us, please contact us to arrange the visiting.
Application