Aug. 10, 2019
What is the Difference between an Ultrasonic Silicone Toothbrush and a Normal Toothbrush?
When it comes to dental hygiene, choosing the right toothbrush can make a significant difference in maintaining healthy teeth and gums. In recent years, there has been a growing popularity of ultrasonic and electric toothbrushes. These toothbrushes not only boast attractive designs, but also offer superior functionality and cleanliness. Unlike a normal toothbrush, an ultrasonic silicone toothbrush uses high-frequency vibrations to clean teeth and gums. This technology allows for a more thorough cleaning, reaching areas that may be difficult to access with a regular toothbrush.
My initial introduction to the ultrasonic electric toothbrush was through a television advertisement. I was immediately drawn to its sleek design and automatic brushing capabilities. From my personal experience, I have noticed several key differences between manual and electric toothbrushes.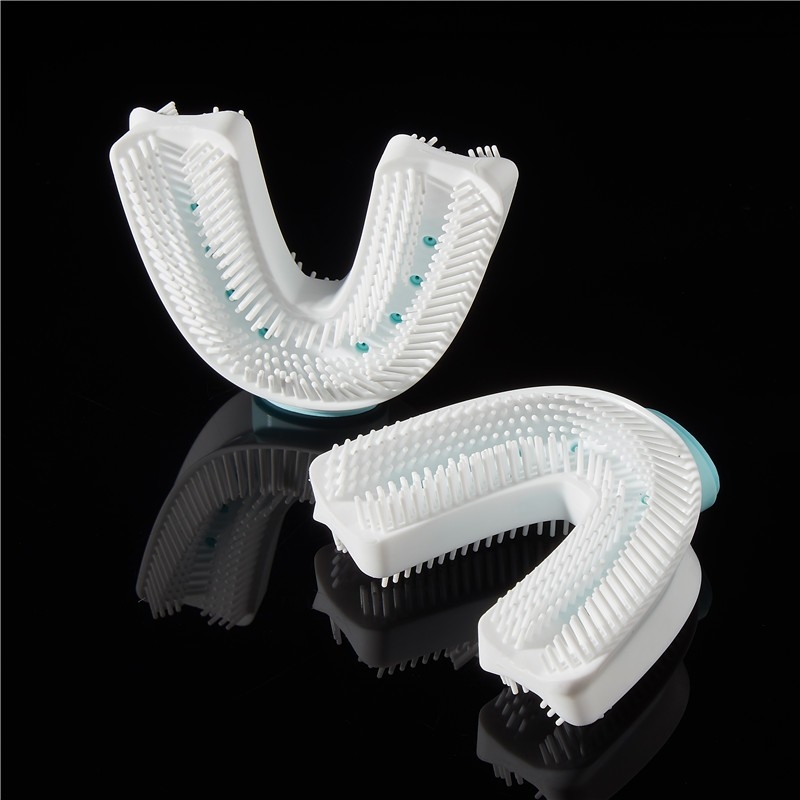 Firstly, when brushing your teeth manually, it can be difficult to ensure that every part and gap of each tooth is effectively cleaned. An electric toothbrush, on the other hand, utilizes sonic technology to generate a cleansing force that can reach even the deepest parts of each tooth, effectively removing plaque.
Secondly, it can be challenging to determine the appropriate length of time to brush your teeth manually. However, with the smart timer function of an electric toothbrush, the brushing time is controlled to a reasonable 2 minutes, with 30-second reminders to ensure each area is brushed evenly.
Last but not least, the utilization of silicone brushes in ultrasonic and electronic toothbrushes has proven to be highly effective in promoting gingival protection. Unlike traditional toothbrushes, the soft bristles of silicone toothbrushes cause less damage to the gums and enamel. Additionally, the physical properties of the silicone health care brush head remain stable even when exposed to high temperatures up to 250 degrees Celsius, and do not deform over time. Furthermore, the wear rate of silicone toothbrushes is significantly lower than traditional toothbrushes, with a ratio of 15:1. These benefits make silicone toothbrushes an excellent choice for those looking to maintain optimal oral health.
At YEJIA, we are proud to collaborate with a renowned smart ultrasonic toothbrush brand and offer custom-made LSR overmolding silicone products, including silicone mouthpieces for the ultrasonic toothbrushes. For more information on our products and services, please do not hesitate to contact us.