NSF Certified Thin Sauces Silicone Dispensing Valves
1. Made of food grade solid silicone, FDA& NSF certified

2. Perfectly suitable for thin/thick sauces dispensing

3. Welcome custom silicone control valves

4. Professional silicone dispensing valves manufacturer in China

5. Factory price, fast delivery

Product Description
Item No.: YJ-07
Item Name: NSF Certified Food Grade Thin Sauces Silicone Dispensing Valves, Silicon Dispensing Valves Manufacturer
Material: FDA Solid Silicone
Process: Compression Molding- Second Curing- Punching- Inspection- Packing- Shipping
Color: Clear
Size: As 3D Drawing
Slit: Cross Slit
Slit Size: 5*5mm
Usage: Thin/Thick Sauces (Ketchup, Mayonnaise, Honey, Syrup, Salad sauces, etc.)
Description:
1. Made of environment friendly food grade solid silicone raw materails, certified by NSF, FDA and LFGB.
2. Processed by high precision compression molding and punching, custom silicone dispensing valves are highly welcome.
3. 7 days* 24 hours upside down testing, no leakage silicone dispensing valves.
4. One squeeze, one dispensing silicone check valves.
5. Welcome to visit our factory, over 10,000 square meters production workshop, 33 sets LSR injection molding machines and 6 sets vacuum compression molding machines.
Silicone dispensing valves are also known as silicone control valves, silicone check valves, mainly used for food and beverage liquids dispensing. This kind of silicone dispensing valve perfectly suits for first-in-first-out inverted squeeze bottles, assembled with the bottle cap directly, no need plastic valve seat. The silicon dispensing valve can be customized as one squeeze on dose or multi-doses. Welcome custom silicone valves for dispensing closures.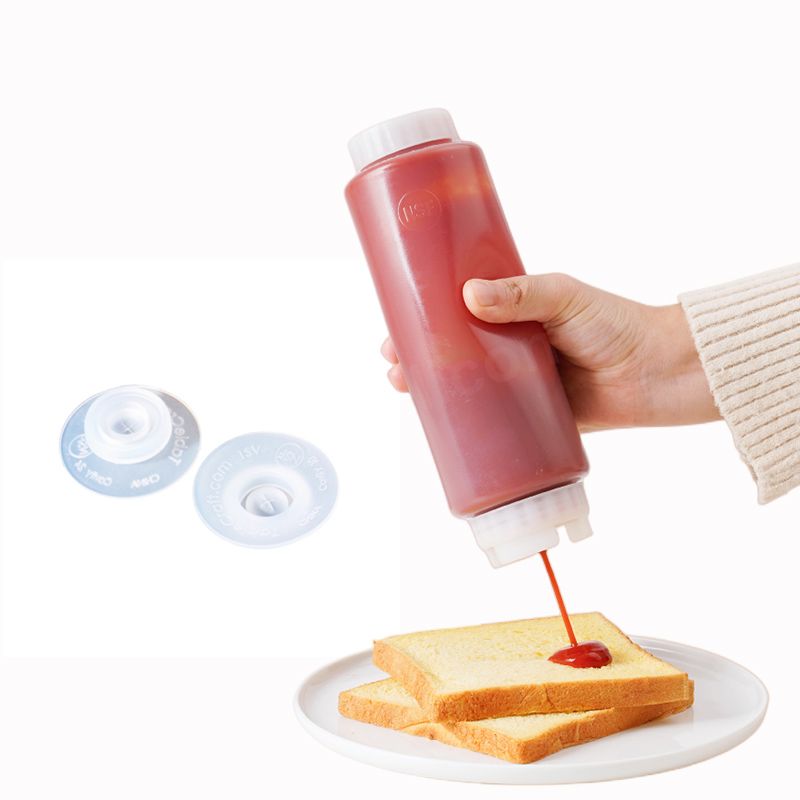 Silicone Dispensing Valve 2D Drawing
Sizes, slit types and slit cuts can be customized

Yejia Silicone
Our factory specializes in manufacturing food grade, medical grade and optical grade silicone molded products for over 13 years, with over 10,000 silicone molding production workshops, various class 100,000 clean production workshop for silicone valves, silicon lenses, medical silicone check valves and VR silicone protective covers. Certified by ISO9001, ISO14001, IATF16949& ISO13485, for customized silicone rubber products, welcome to contact us.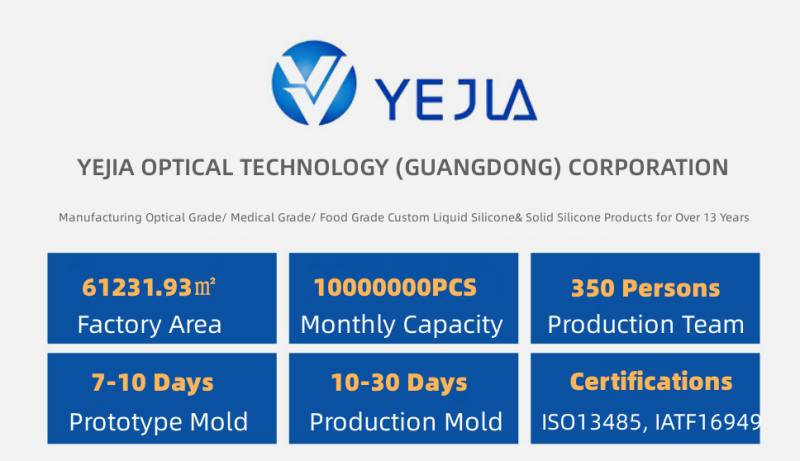 Quality Control
Every silicone molded product has been inspected carefully, both by CCD online full inspection and quality engineer to inspect carefully, not a single defective product shall flow out from our quality control department. Because of the stable quality, we've established deep cooperation with many Fortune 500 enterprises.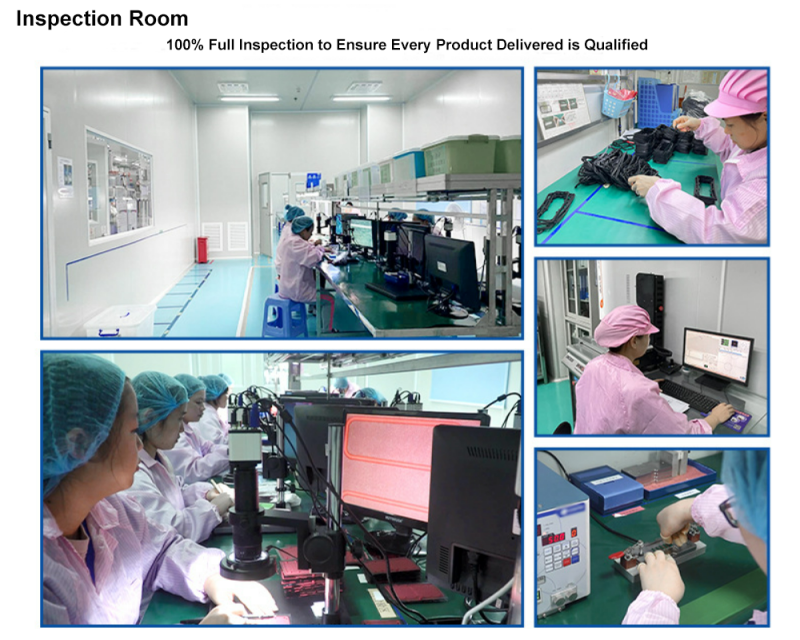 Customer Feedback
Here are some positive feedbacks from part of our customers, as the professional manufacturer of silicone molded products, especially silicon valves and silicon lenses, if you have custom designs, please feel free to contact us.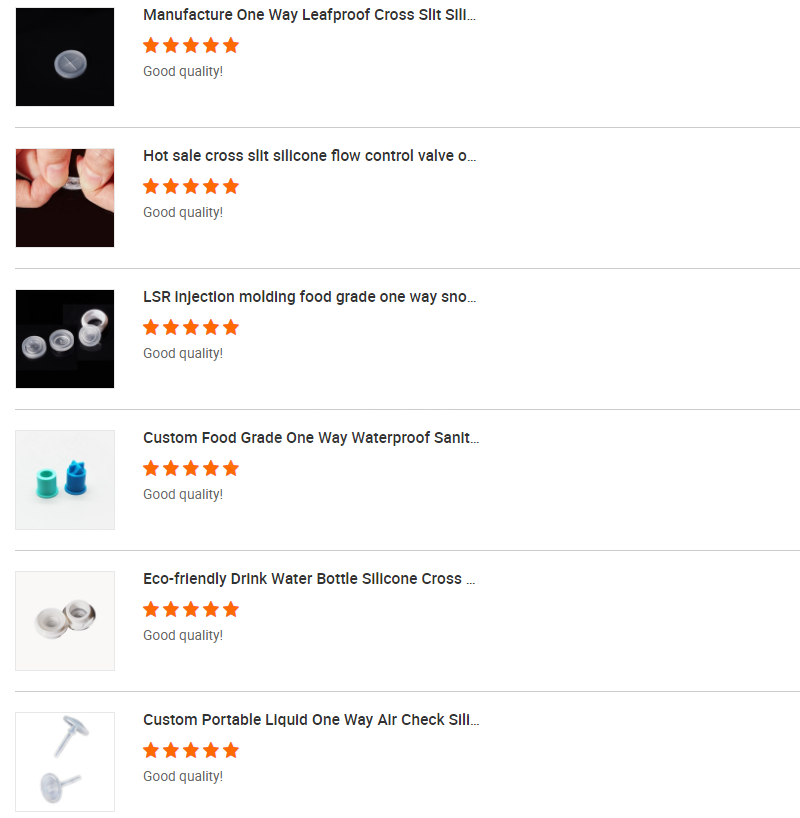 FAQ
Q: Can I get free samples of this silicone dispensing valve?
A: Yes, samples can be offered for free, shipping costs to be freight collect.
Q: Can I use the mold of this silicon dispensing valve?
A: We regret that the mold is customized, belongs to our customer's. If needed, please develop your own tooling.
Q: What should I offer for customized silicone check valves?
A: Please offer us the 3D and 2D drawings, if samples available, kindly provide to us for checking.
Q: Can you design the silicone control valve?
A: We regret that our factory mainly produces OEM silicone valves, while our engineering team will evaluate the production feasibility and assembly advices.
Q: What's the opening pressure and flow rate?
A: Since we mainly do custom silicone dispensing valves, these kinds of data mainly tested by customers, we regret that we just have done the leak proof test.
Q: Can I visit your factory?
A: Yes, highly welcome to visit our factory, contact us to arrange the visiting.
Application