Aug. 25, 2019
Water bottles silicone sleeves, just as the name implies, using the silicone sleeve to wrap up around the bottle. Such as silicone phone cases, they are all colorful, versatile, and inexpensive. Many people think that the bottle cover only needs to be used when pouring boiled water. But in fact, in spring, summer, autumn and winter, no matter which season, the silicone sleeve is a very important household item.
The silicone bottle sleeve has a unique adsorption property, which can be firmly adhered to common bottle materials such as glass, ceramics, stainless steel, etc. The bottle wall is thin, it is particularly hot and there is a hidden danger. While the silicone sleeve provides a layer of intimate protection. It can make the top of the bottle is non-toxic and cannot produce toxic molecules under the high temperature ironing of boiling up to 100 °C.
In the summer, the ice water is poured into the bottle. Because of the temperature difference, the outer wall will always exude thin water droplets. The hand is wiped and inconvenient. It is better to have a layer of silicone sleeve. The silicone sleeve is resistant to high temperature and leakage, and it is still resistant to slipping when it is wet. It is necessary to have a layer of insurance on your beloved bottle, non-slip, shockproof and drop resistant.
Of course, the silicone bottle sleeve is also easy to wash, the texture is soft, available for dish-washing machine. It has strong plasticity, resistant to cold and heat, and the material is not easy to fade. Silicone bottle sleeve is not only a bottle cover, but also a coaster, or a different kind of gloves. It is an indispensable life accessories.
The colorful silicone sleeve is decorated with a bottle, and it has gradually become a new trend of fashion. The use of silicone cover can be environmentally friendly and convenient with many benefits, practical and cost-effective. Why not try a color to yourself in daily life?
See what Yejia Optical (Silicone Divsion) has prepared for you?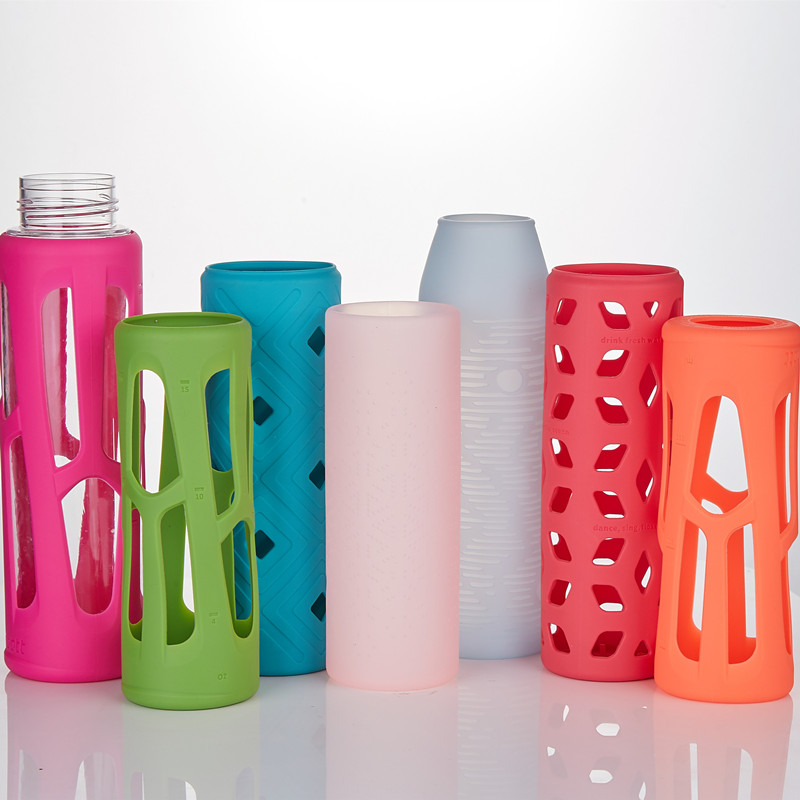 Welcome to custom made food grade FDA& LFGB approved water bottle silicone sleeves. Contact us for best quotation, please call 0086-769-81775079.