Technical Analysis LINKSAIL Fruit and Vegetable Nano Purifier
There are hundreds of pesticide residues on fruits and vegetables. Can we wash them with water?
There are many products for cleaning pesticide residues on the market, but are they all natural? Will secondary pollution occur after washing fruits and vegetables?
Or want to make your own salad, but worry about the bacteria exceeding the standard?
Don't worry, we have LINKSAIL fruit and vegetable nano purifier, it uses the most advanced nano-bubble technology and water electrolysis technology in the world. It uses nano-bubbles and electrolyzed water to sterilize, and does not damage pesticide residues and dirt on the food surface, It is an environmentally friendly technology product necessary for human healthy life. It does not use any chemicals for sterilization, after inspection by the National Epidemic Prevention Station, this nano-bubble washing machine has a good sterilization rate of 99.9% for representative Escherichia coli, Candida and Staphylococcus (acting for 15 minutes).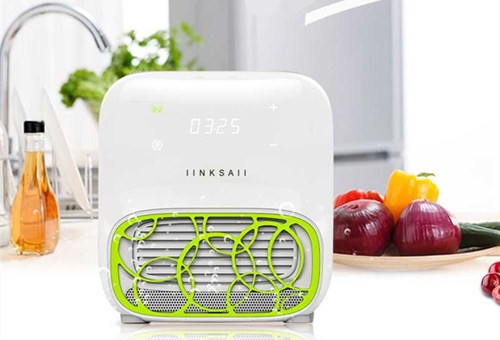 Ultra-fine bubble are positively small bubbles, less than 0.0001mm. The surface of the nanobubbles is negatively charged, and it will attach to positively charged bacteria and germs. When the nano-bubbles do Brownian motion, some of them will generate thousands of degrees of high temperature and thousands of pressures, and decompose bacteria and germs in the water. With Japanese high-tech certification and nano bubble generator patent certificate. Because nano-bubbles occur in the entire liquid, the surfaces of all objects that can come in contact with the liquid are cleaned, and they have a unique effect on objects with complex shapes and many gaps. Traditional manual or chemical cleaning often causes mechanical wear or chemical decay, but nanobubbles do not cause any damage to the object.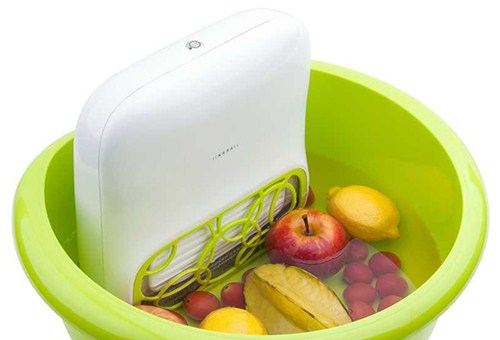 Water electrolysis technology is the decomposition of water cup ion generator into hydrogen ions and hydroxide ions, hydroxide ions rely on micro-bubbles to surround the harmful substances. Hydroxide ions destroy the structure of harmful bacteria, the death of harmful substances achieves purification. Hydroxide ions and deprived hydrogen ions recombine into water. At a certain concentration, it can quickly destroy the molecular structure of pesticide residues and kill harmful substances such as bacteria and viruses in water. It is recognized as a highly effective pesticide, sterilization and disinfectant.