What is Silicone Valve?

Silicone valve is an elastomeric valve, made of silicone materials and processed by silicone molding, either compression molding or liquid injection molding, and the silicone valve is designed to better control flow fluids at preset forces and vacuums. It opens and closes at a certain pressure, usually, to be used to dispense liquids, powders or gases.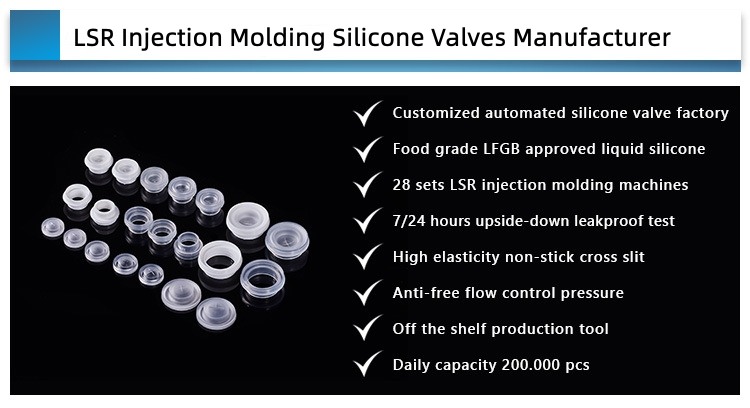 What's the function of silicone valve?
The silicone valve works as a silicone gasket but also as a dispensing valve, when there is no pressure, it has the function of sealing. Once there are a certain pressure, the slit cut will open, which allows the liquid or air to go through.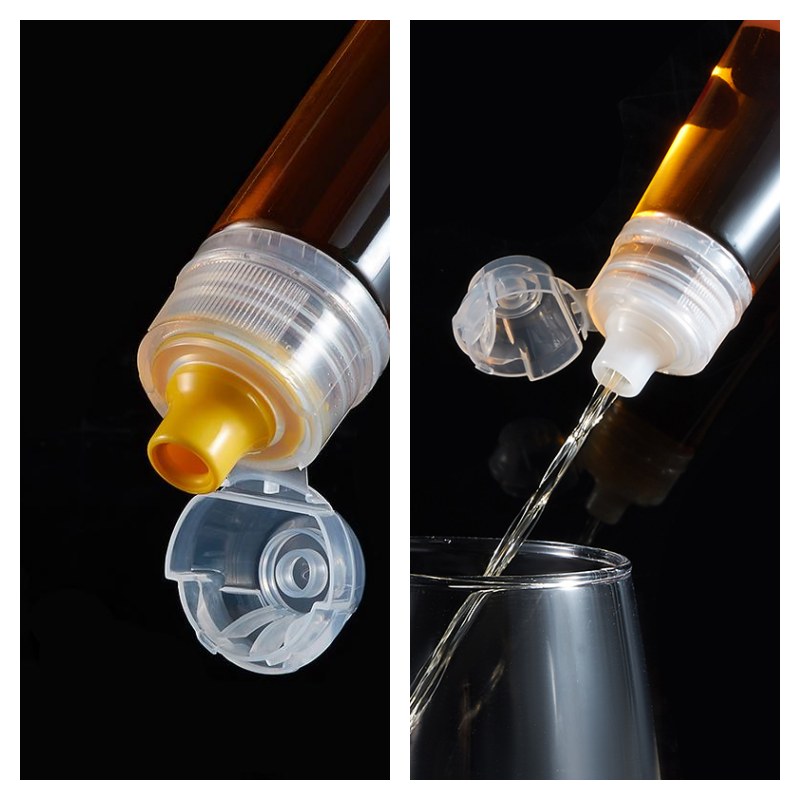 What kinds of silicone valves are there?
Silicone valves can be divided into cross slit valve, duckbill valve, umbrella valve, dome valve, flapper valve, vent and relief valve and so on. Our factory has produced various kinds of custom silicone valves, such as, food grade cross slit silicone valve, medical grade silicone check valve, one way silicone duckbill valve, two-way silicone mushroom valve, below pictures are for your reference.
What are the applications of silicone valves?
At the beginning, silicone valves are mainly used for liquids dispensing of squeeze bottles, such as, ketchup, mayonnaise, honey, syrup, mustard, BBQ sauces, etc. Because of the perfect sealing effect, also it can control fluid low, nowadays, the silicone valves have been widely used in the industries of food& beverage packaging, personal care, health care, automotive, home appliance and many others.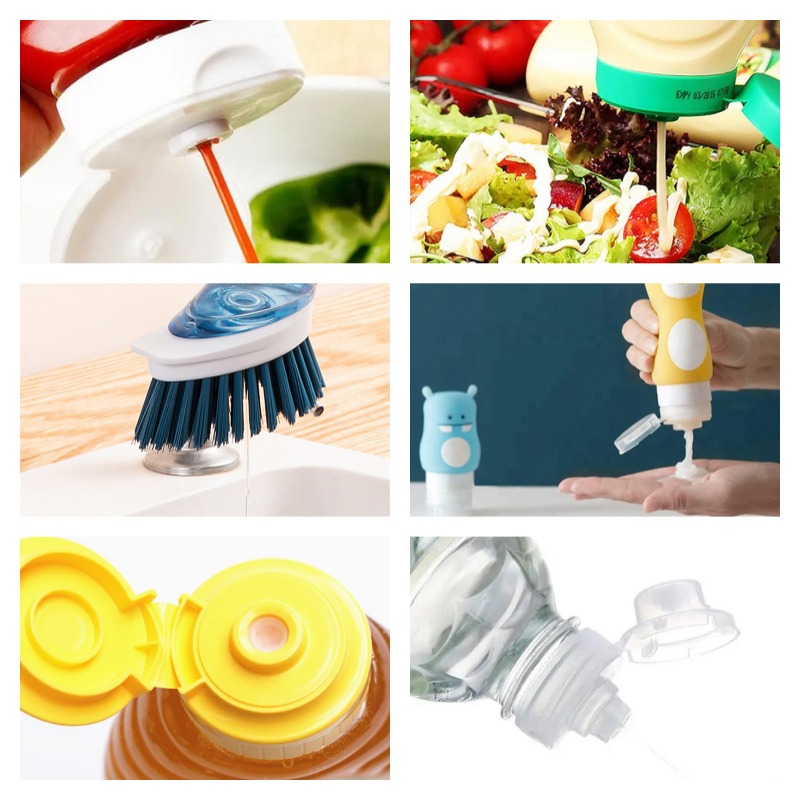 What tests are available for silicone valves?
As a fluid flow control valve, there are some tests need to be done, such as, leak proof test, opening pressure test, flow rate test and many other customized tests.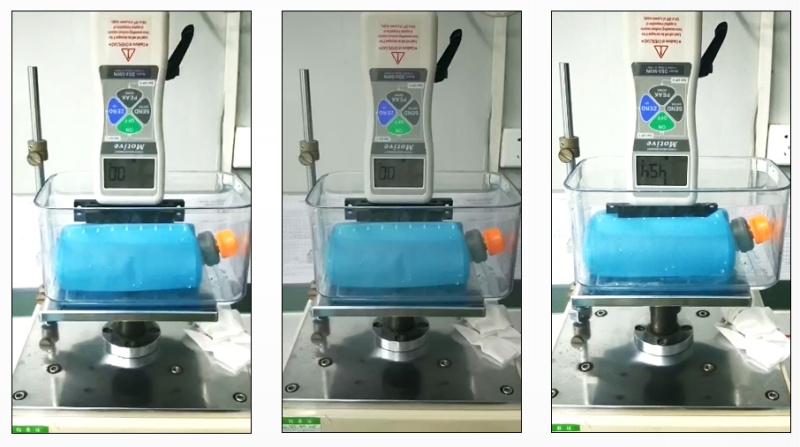 Silicone Valves Manufacturer
Yejia Silicone has produced custom silicone valves for over a decade, and has supplied various silicone valves to customers worldwide. We have also set up class 100,000 clean production workshop for automatic punching production of silicone valves. Here are the most frequently asked questions and answers for your reference. If you're looking for a professional manufacturer of silicone valves, welcome to contact us.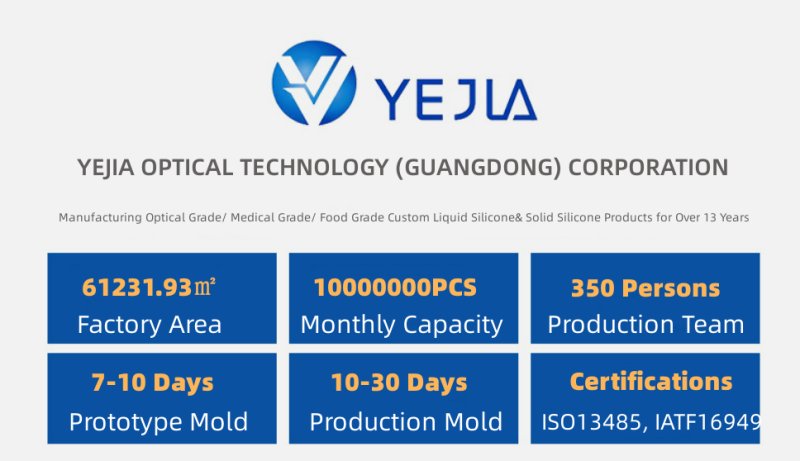 Our Advantages in Manufacturing Silicone Valves
From mold design, mold making, prototype tooling, production mold, liquid injection molding, plastic injection molding and finished product assembly, we can provide one-stop solution for customers. With ERP and MES, we can track customers orders at any time. To save the mold making time, we have our own in-house mold making department, with 5 Japanese engineers experienced in mold making management, with over 30 years experience. To ensure product quality, we've set up class 100,000 clean production workshop for silicone valves. Also, our factory has been certified by ISO9001, ISO14001, ISO13485& IATF16949. With completed quality control system, advanced inspection instruments and over 100 well trained quality inspectors, we can guarantee that every silicone valve has been fully inspected before shipment.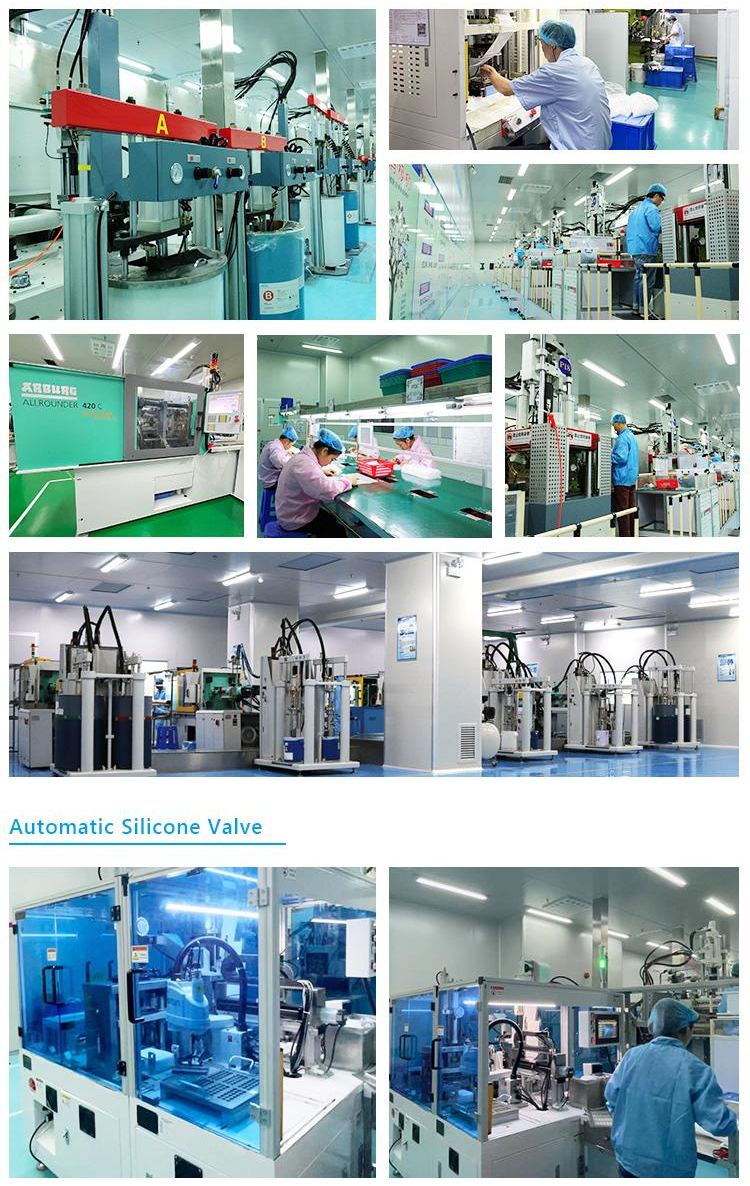 What's the difference for silicone valves processed by compression molding and liquid injection molding?
If the mold tolerance is the same, by choosing the same level material, there is no difference for finished silicone valves. Comparing from capacity, for large volumes, we'd suggest to choose liquid injection molding, for small volumes, it would be better to start with compression molding. With many production lines, we can adjust our production capabilities to meet customers requirements.
What slit cuts available for silicone valves?
Currently, we have made various slits, like cross slit, snowflake, asterisk, I shape, Y shape. Welcome custom slit cuts.
How to customize a silicone valve?
For customized silicone valves, please offer us the 3D drawing or actual samples. If convenient, please share us how the silicone valve to be used and the opening and closing pressures. An NDA can be signed if needed.
What's the production processes of silicone valve?
For cross slit silicone valve, the production process is as below:
Liquid Injection Molding- Inspection- Secondary Vulcanization- Cross Slit Punching- Inspection- Single Piece Punching-Inspection-Packaging
Our factory specializes in manufacturing custom silicone products for over 20 years, with professional engineering team, over 10,000 square meters silicone molding workshops, we highly welcome custom silicone valves. Should any chance, highly welcome to visit our factory.