10.5mm Silicone Valve Seal
1. Model No.: YJ-03

2. Material: FDA& LFGB Liquid Silicone

3. Outer Diameter: 10.5mm


4. Technics: Liquid Injection Molding

5. Mold Cavity: 192CAV

6. Feature: Leak Proof, Liquid Dispensing

7. MOQ: 50,000pcs/ batch
Product Description
Liquid Injection Molding Leak Proof Silicone Valve Seal with Cross Slit Cut for Liquids Dispensing
Silicone valve seal, also known as silicone valve, is a type of seal used in various industries to prevent leaks and control the flow of fluids. This type of valve seal is made from high-quality silicone material, which is known for its excellent resistance to extreme temperatures, wear and tear, and other harsh conditions.

Product Information
The silicone valve seal is a highly durable and flexible product that is made from food grade liquid silicone and processed by liquid injection molding. This makes it ideal for use in a variety of industries where reliability and longevity are key factors. Additionally, the silicone valve seal is non-reactive and non-toxic, making it safe for use with food and medical products. The flexibility of the silicone valve seal allows it to conform to irregular surfaces, ensuring a tight seal that prevents leaks and contamination. Its durability ensures that it can withstand harsh environments and extreme temperatures, making it a reliable choice for a variety of applications.






Item No.: YJ-03
Item Name: Silicone Valve Seal
Material: Eco-friendly Food Grade Liquid Silicone
Hardness: 30 Shore A
Outer Diameter: 10.5mm
Cross Slit Size: 1.7*1.7mm/ 3*3mm/ 5*5mm
Process: Liquid Injection Molding
Product Feature: No Spill, Leak Proof
Certification: FDA, LFGB, ROHS, ISO9001, ISO14001, ISO13485

Application: Food& Beverage, Medical, Personal Care, Home Appliance, etc.
The versatility and ease of use of silicone valve seals make them an optimal solution for liquid dispensing needs. These seals can be designed to fit various container sizes and shapes, ensuring a tight seal for any application. This adaptability reduces the need for multiple seal types, streamlining the dispensing process. Moreover, silicone valve seals are easy to install and maintain. Their simple design allows for quick replacement when needed, minimizing downtime and increasing productivity. This feature is particularly useful in high-volume production settings where efficiency is paramount.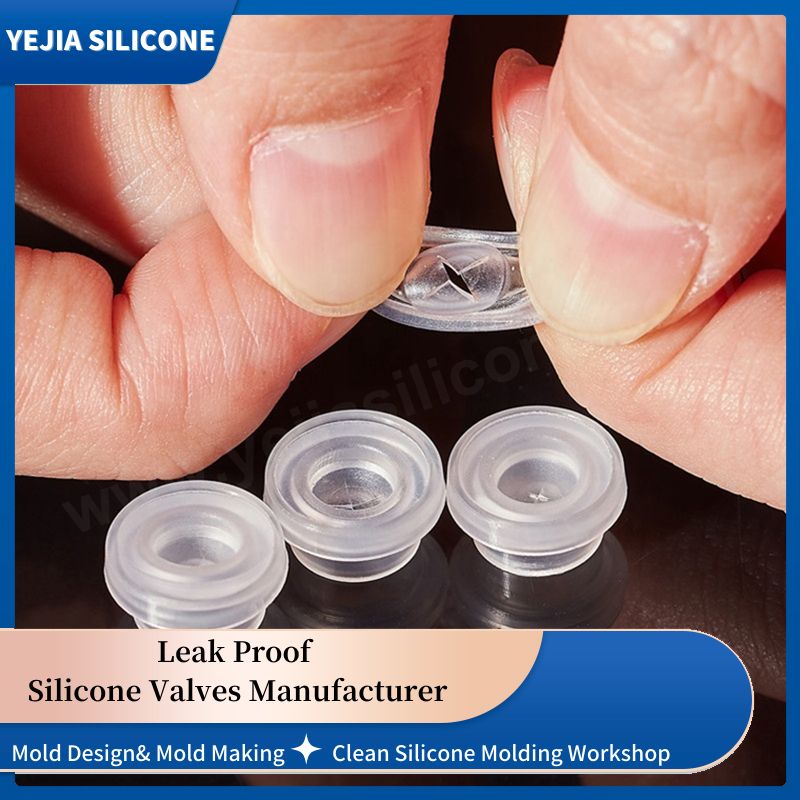 Silicone valve seals play a crucial role in liquid dispensing applications, ensuring an airtight seal that facilitates the safe and efficient transfer of liquids. Their durability, flexibility, and ease of use have made them a popular choice for various industries. However, selecting the right silicone valve seal from a reputable manufacturer is essential to ensure optimal performance. For over a decade, YEJIA manufactures high quality silicone valve seals only, free samples can be provided for quality checking.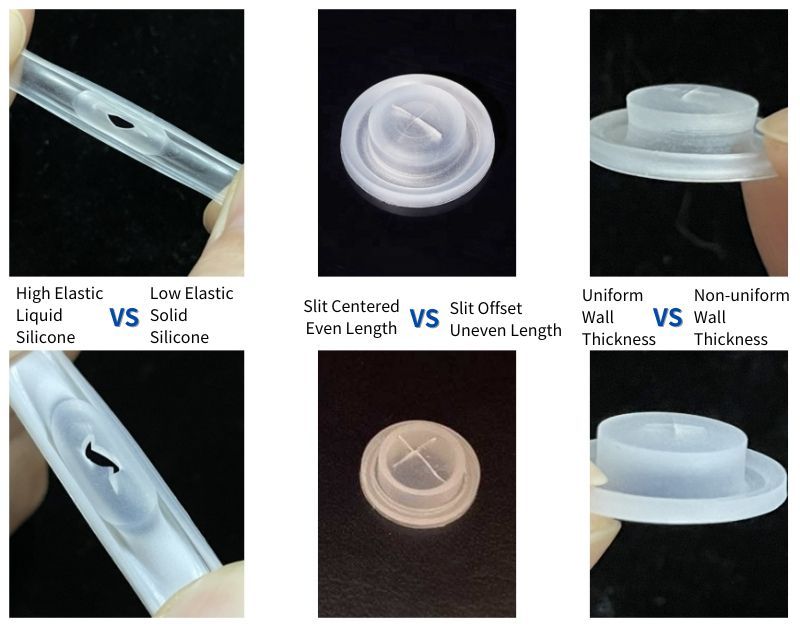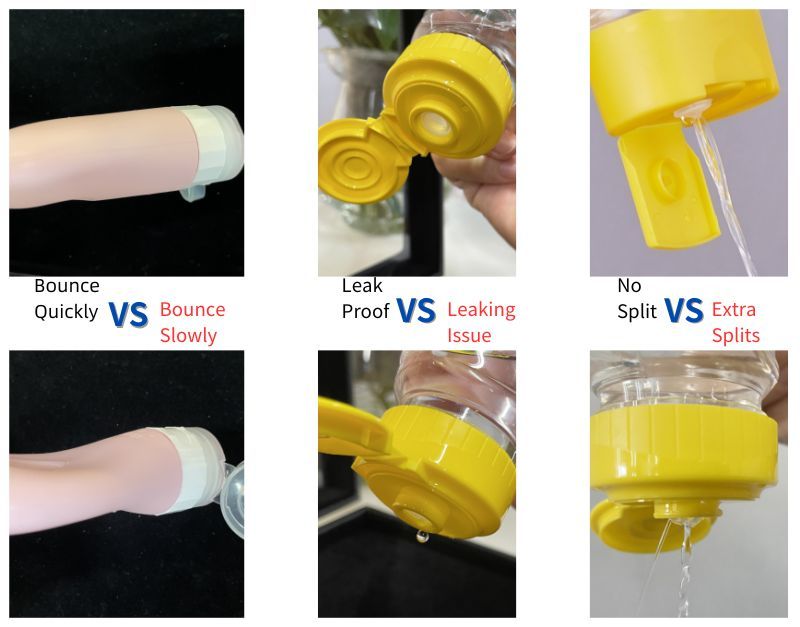 Silicone Valve Seal 2D Drawing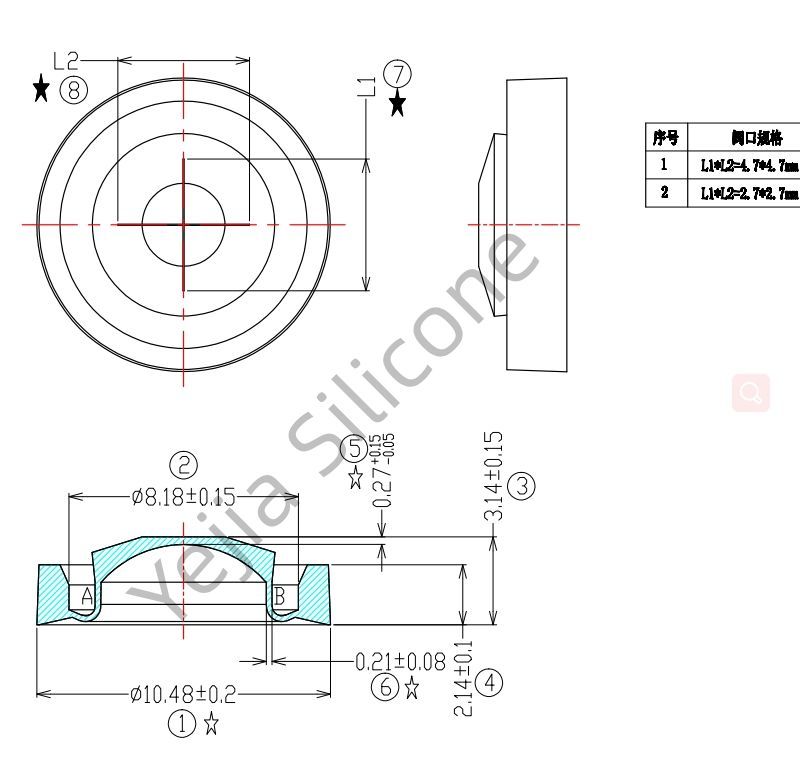 Silicone Valve Seal Manufacturing Process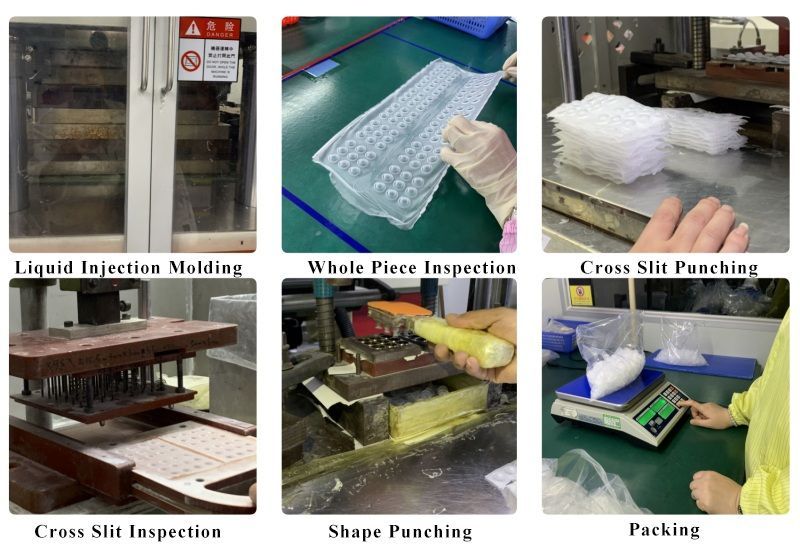 Silicone Valve Seals Manufacturer
YEJIA has been manufacturing high-quality silicone valves for over a decade. Our products are made from eco-friendly silicone material, which can either be food grade or medical grade, and have undergone rigorous testing to ensure durability and reliability. We take pride in our commitment to producing top-quality silicone valve seals that meet the needs of our clients. If you're looking for high-quality silicone valve seals for your liquid dispensing needs, YEJIA is the right choice. Our commitment to quality, reliability, and customer satisfaction has made us a leading provider of silicone valve seals in the industry. Contact us today to learn more about our products and services.
FAQ
Q: What is silicone valve seal?
A: Silicone valve seal is a component used to seal the valve stem and prevent fluid or gas leaks. It is made of high-quality silicone material that can withstand high temperatures and pressures.
Q: How do I install a silicone valve seal?
A: To install a silicone valve seal, it needs a plastic valve seat to be assembled as a set, then fix to the plastic part.
Q: Are silicone valve seals FDA approved?
A: Yes, silicone valve seals are FDA approved and are commonly used in the food processing industry.