16.5mm Silicone Membrane
1. Model No.: YJ-14

2. Material: High Elastic Silicone

3. Feature: Air Flow Control

4. Outer Diameter: 16.5mm

5. Mold: In-house Mold Making Department

6. Certification: ISO9001, ISO14001, ISO13485& IATF16949

7. MOQ: 50,000pcs
Product Description
ISO13485 Certified Silicone Molding Factory: Silicone Membrane
Silicone membranes are essential components in medical devices. They play a crucial role in controlling the flow of fluids and gases in medical applications. They are designed to be accurate, bio-compatible, durable, and easy to clean and maintain. These properties make them an ideal choice for use in medical devices.

Product Information
Silicone membranes are made of high-quality silicone material and processed by LSR injection molding in clean production workshop. These silicone membranes are used in a wide range of medical devices, including infusion pumps, blood pressure monitors, anesthesia machines, and ventilators, among others. Silicone membranes are bio-compatible, which means that they are safe for use in the human body and do not cause any adverse reactions. Bio-compatibility is essential in medical devices, as it ensures that the device does not harm the patient. Silicone membranes are designed to control the flow of liquids and gases, preventing backflow and contamination.






Item No.: YJ-14
Item Name: Silicone Membrane
Material: Medical Grade Liquid Silicone
Outer Diameter: 16.5mm
Slit Type: Cross Slit, I Shape, Y Shape
Slit Size: As Drawing
Hardness: 30 Shore A
Product Feature: Leak Proof, Air Flow Control
Process: LSR Injection Molding
Application: Medical Devices
Silicone membranes are available in a range of sizes and configurations to suit different applications. They can be custom designed to meet specific requirements, ensuring that they provide optimal performance in any given situation. They are also cost-effective, making them a popular choice for businesses looking to improve efficiency and reduce costs.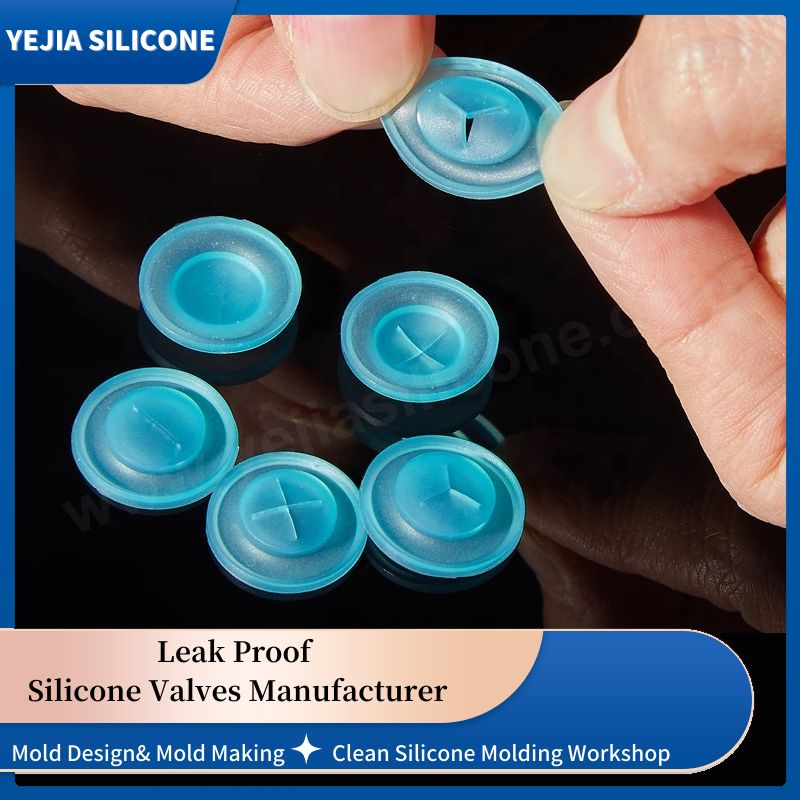 Silicone Membrane Manufacturer
If you are in need of custom silicone membranes, look no further than YEJIA. As a leading silicone membrane manufacturer, we offer a wide range of options to meet your specific needs and requirements. With over 30 years of experience in silicone molding, and our team of experts is dedicated to delivering the best possible products and services to our customers. Contact us today to learn more about our custom solutions for silicone membrane and how we can help you meet your unique needs and requirements.
FAQ
Q: What is silicone membrane?
A: Silicone membrane is a thin, flexible sheet made from silicone material that is used in various applications such as filtration, separation, and sealing. It is known for its high elasticity, temperature resistance, and flexibility, making it a popular choice for use in medical devices, laboratory equipment, and industrial processes. Silicone membranes can be customized to meet specific requirements in terms of thickness, pore size, and permeability.
Q: What types of applications are silicone membrane valves suitable for?
A: Silicone membrane valves are suitable for a wide range of applications such as medical devices, analytical instruments, biotechnology, food and beverage processing, and industrial automation.
Q: How do silicone membranes work?
A: Silicone membranes work by using a flexible membrane to control the flow of fluids or gases. When the valve is closed, the membrane seals against the valve seat, preventing any flow. When the valve is open, the membrane flexes to allow fluid or gas to pass through.
Q: Can silicone membrane be customized for specific applications?
A: Yes, silicone membrane can be customized for specific applications based on factors such as size, shape, materials, and performance requirements.
Q: How to customize a silicone membrane?
Q: YEJIA is the leading manufacturer of premium quality silicone membranes, welcome to contact us for custom silicone products.