Commencement ceremony after 2021 Spring Festival
Feb. 22, 2021
1. On February 19, 2021, the first day after the Spring Festival, the company held a commencement ceremony at the gate of the new office. All department personnel and leaders of the company arrived on time at 8:00.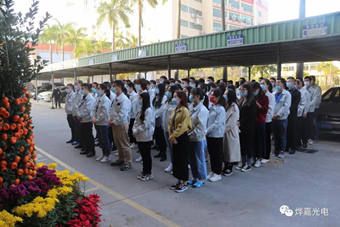 2. General Manager Sun of Optical Division made a speech and sent New Year wishes to everyone.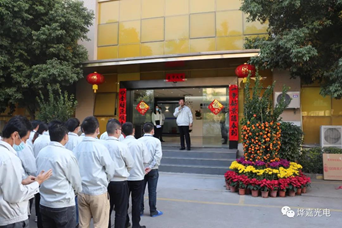 3. General Manager Duan of Silicone Division also delivered a New Year's speech.
4. At 8:08, the firecrackers started on time, ushering in a new year in the sound of firecrackers. 8: 08 points means to make a fortune in the New Year! Then Mr. Sun gave everyone a red envelope.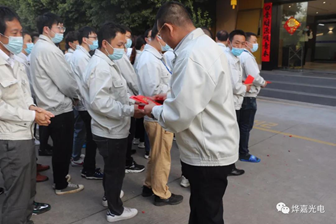 5. At the same time, Mr. Duan issued a red envelope to everyone. New year's work issued "red envelope", meaning "good luck ", a symbol of festivity, for the new year to seek a lucky.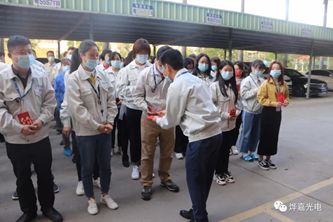 6. At the end of the ceremony, everyone raised the red envelopes in their hands with bright smiles on their faces. This year must be another prosperous harvest year.